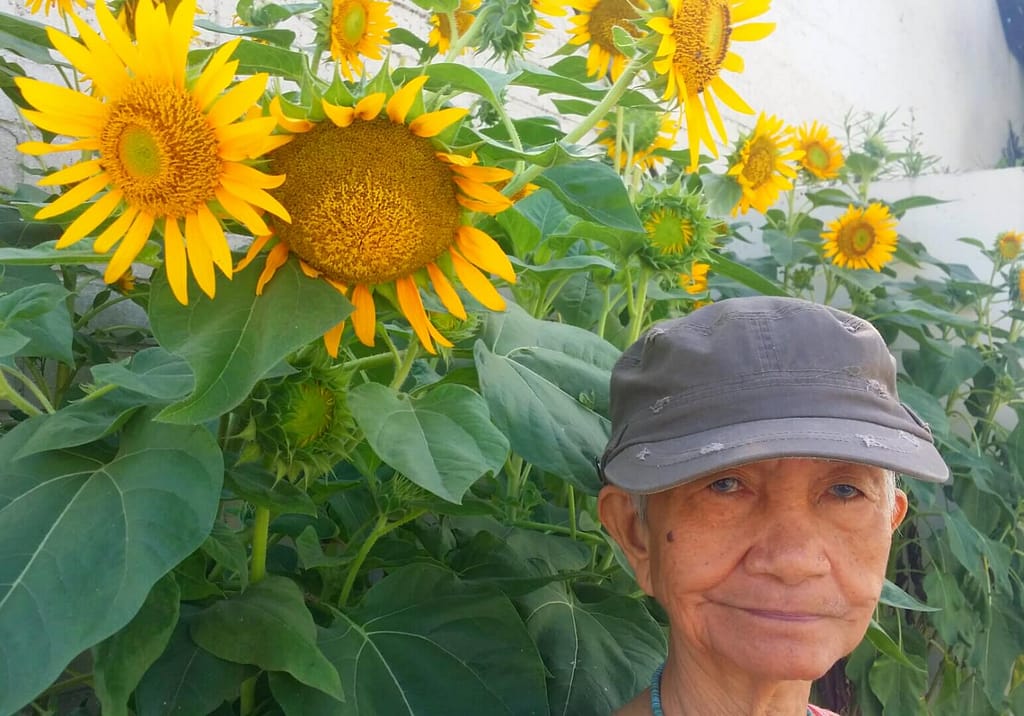 Road Map Series (RMS) is Tita Lacambra-Ayala's brainchild and nest egg. Whoever said "Art is therapeutic" is correct. Herself an artist, a teacher and a mother, Tita could not contain herself when she read Lia Lopez Chua's batch of poems 37 years ago. Discovering content worthy of publication is what ignited this passion to share the beauty of what she found.
True enough, finding light in the palms of your hands whether from gems or burning embers, one's instinct is to perpetuate it by unleashing that energy so that it flows, gains a life of it's own – generating movement by it's own momentum. This is how Tita came up with RMS.
By creating a venue to showcase the creative process of budding and established artists on equal footing, Tita nurtures the artists spirit that requires acceptance by a receptive community in order to flourish.
RMS is Tita Lacambra-Ayala's legacy to the art movement in Davao, in Mindanao, the Philippines and everywhere this neat little package can carry that sweet affirmation: "I AM therefore I exist".
 Tita Lacambra Ayala, a nationally celebrated poet, writer, and multimedia artist who dedicated her life to the cultivation of literary and visual arts in Mindanao.
Born Marciana Agcaoili in Sarrat, Ilocos Norte, she grew up in Benguet, Antamok. She earned her Bachelor of Science in Education in English, with a minor in History, at the University of the Philippines in 1953, where she met her husband, the highly regarded artist and writer Jose Ayala, who died in 2007.
Ayala was a mentor for women artists of her generation, and asserted her need to write while raising a family with six children. She had often spoken about keeping a typewriter next to the kitchen, so that she could put down a few words while stirring a pot. She published many books of poetry in her distinguished career, including Sunflower Poems (1960) and Camels and Shapes of Darkness in a Time of Olives (TK); as well as prose, including The Confessions of a Professional Amateur (TK) and Pieces of String and Other Stories (TK).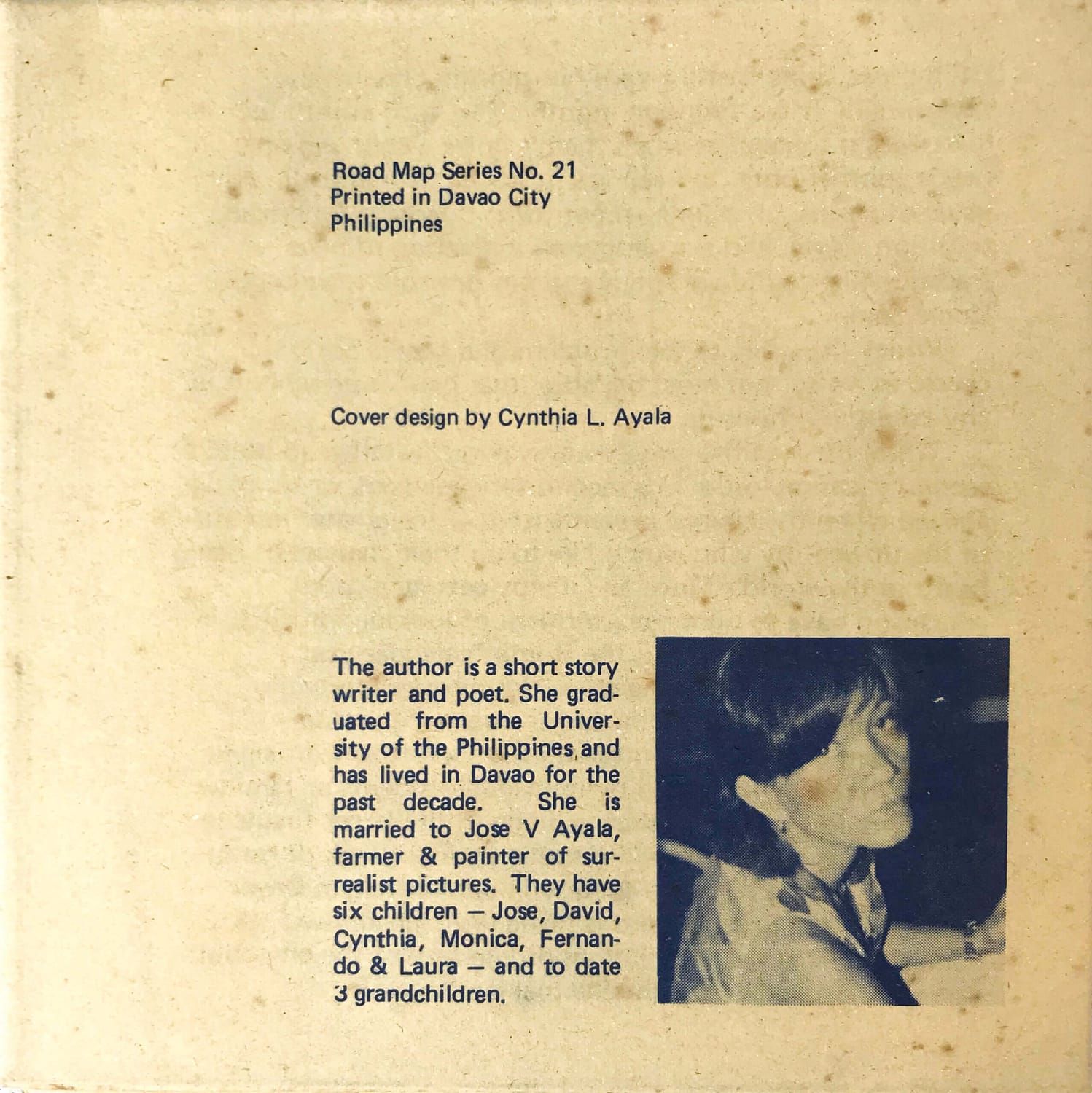 Her work was recognized by numerous awards, including Palanca Awards for the short story "Everything" (1967), and the poem "A Filigree of Seasons" (1977). Her most recent book of poetry, 
Tala Mundi
 (2012), received a National Book Award for Poetry and a Philippine Literary Arts Council Prize, as well as Philippine Free Press, Focus and Graphic awards.
Ayala was also conferred the Fr. Theodore Daigler Award for Mindanao Culture for expanding Davao literature through her writing and for nurturing promising writers—then and now. Through her brainchild publication, The Road Map Series, founded in 1981, she created a platform for emerging writers to publish their works alongside more established writers.
She is survived by her daughters, Cynthia Alexander, Monica Ayala, and Laura Elizaga; sons Jose (Joey) Ayala and Fernando (Pido) Ayala, grandchildren and great grandchildren. Her second son, David, passed away several years ago.
Write-up taken from an article published by Business Mirror on January 18, 2019, "Poet Tita Lacambra-Ayala, 99. businessmirror.com.ph/2019/01/18/poet-tita-lacambra-ayala-88/