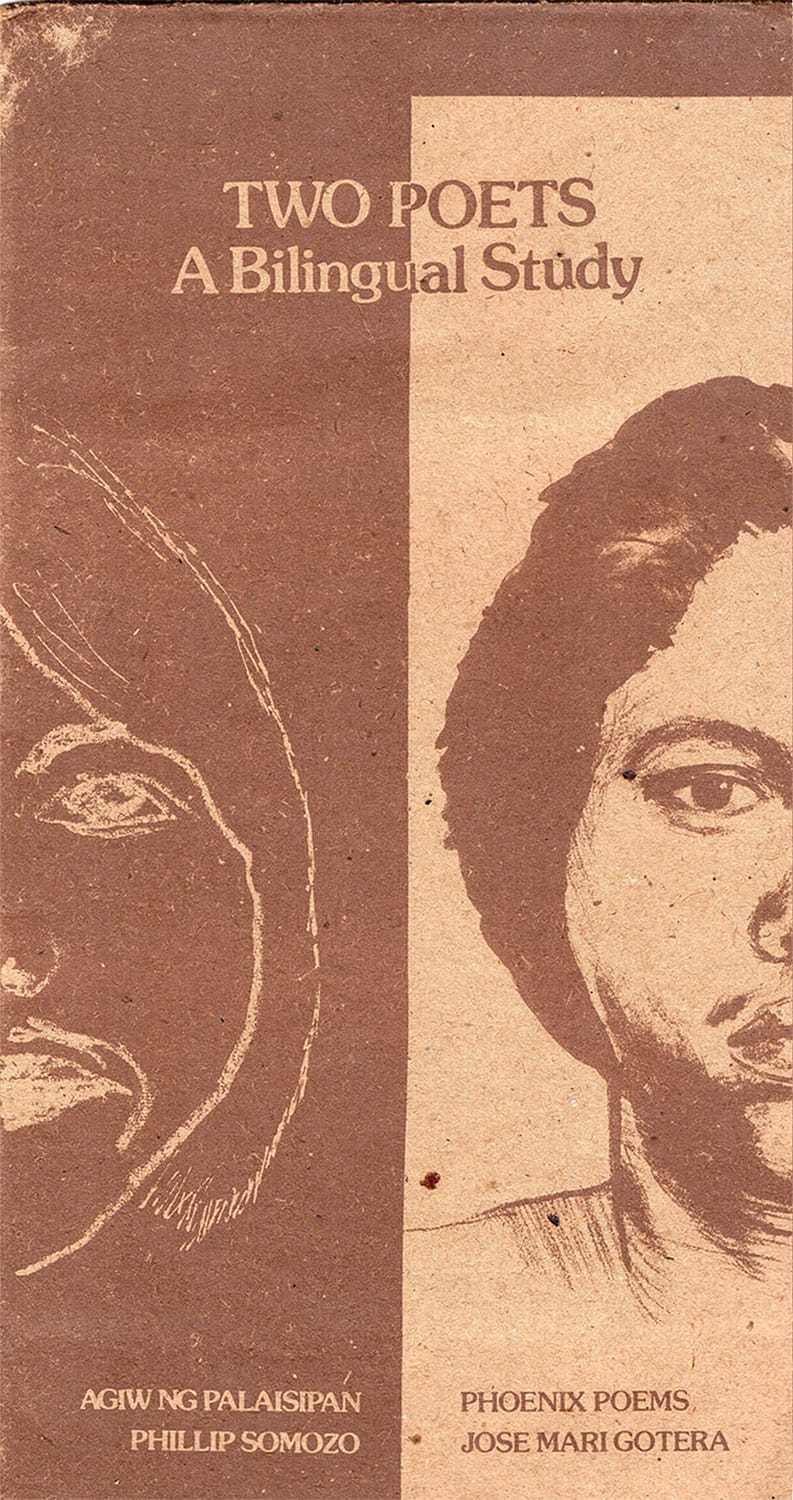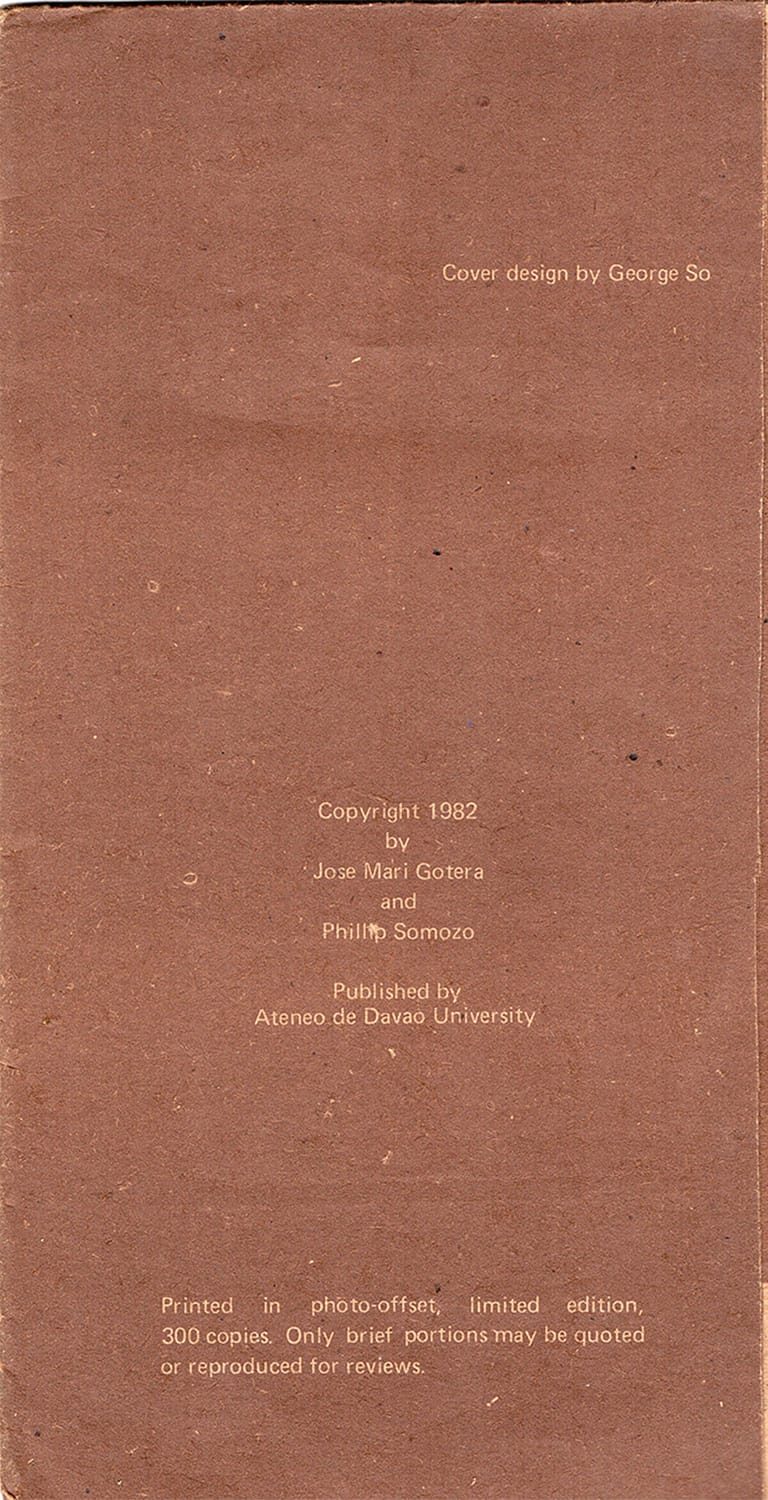 While this volume is mainly a study of contrasts, it is also a cultural portrait of the Filipino artist who is split one way or the other between two languages, two generations, two orientations Asian and Western, two milieus of rural and industrial demarcations. 
The two poets are both natives of Davao. Their literary fare is basically the same, being both avid consumers of novels and collected works by the two Huxleys, Forester, Hemingway, the economic philosophers, Hoffer, Fromm, the French novelists, the Russian writers, Leornard Cohen, Dylan Thomas and contemporary masters of fiction and poetry. They listen to and enjoy the same kind of music, and are preoccupied with movies and social movements. 
Inspite of the apparent similarity in immersion, their literary works are drastically unlike. The poetic feeling is to be sure strong in both — closely regionalized and self-obssessed in one, imbued with a classic sense of despair in the other. Both reserve a great store of humility and sympathy for the human condition as artist and man, both aspire to a sense of peace and self-expression. 
One is exhibitionistic, the other shy. Both are earnest and hardworking. 
As one-time member of the yoga order, Somozo took care of orphaned siblings, part of his duties for six years. He is presently enrolled and working with the University of Southern Mindanao studying development communication. 
Somozo has written some fiction pieces in English, one of which has been printed in Focus Philippines. He hands around with rock groups and media people. 
Jose Mari Gotera, AB graduate of the Ateneo de Davao University, is employed with the cash section of the Cagayan de Oro branch of the Central Bank of the Philippines. He writes the English portion of this collection. His works have been printed in Davao Harvest. 
Both artists are in their middle twenties.