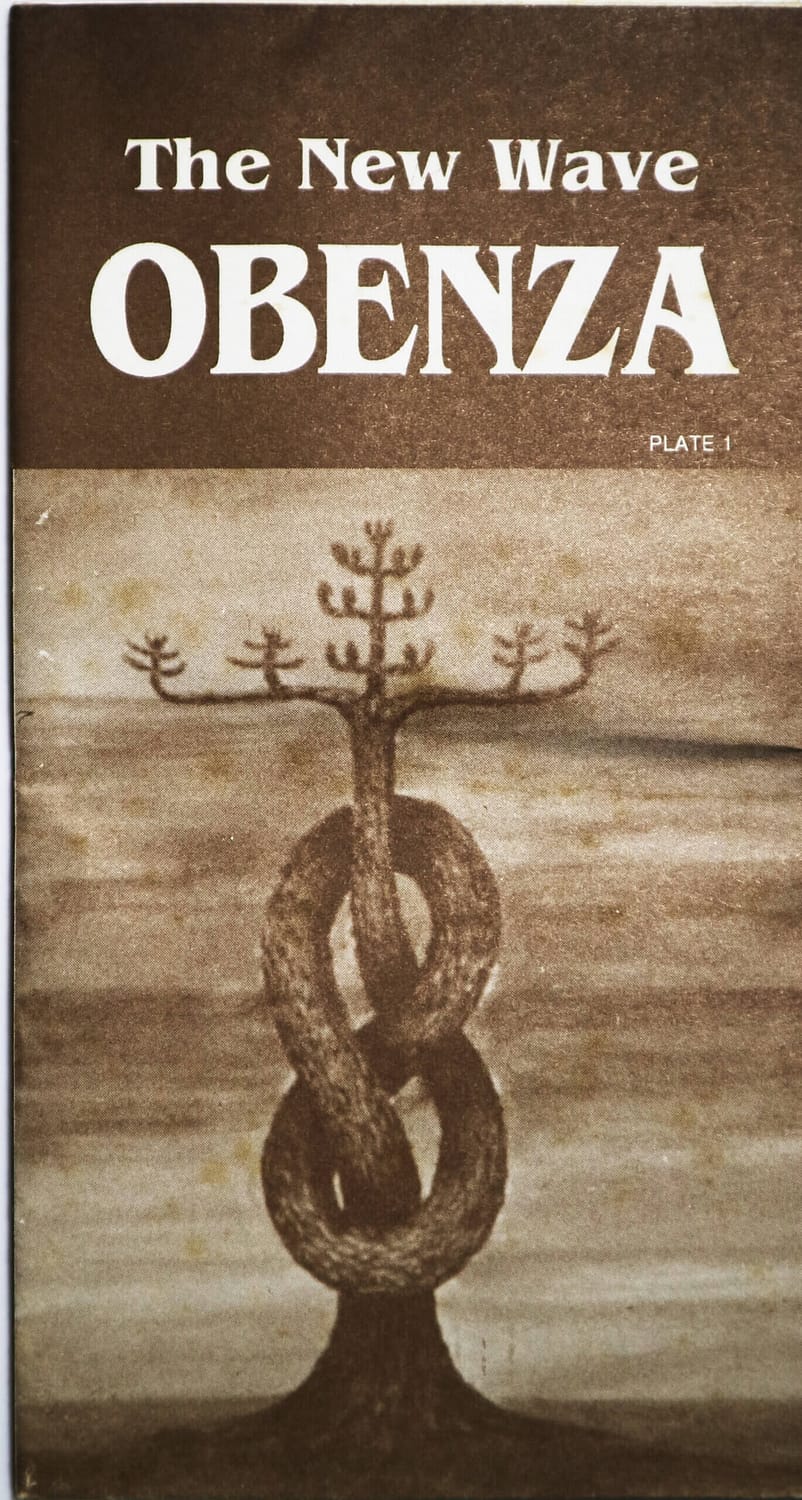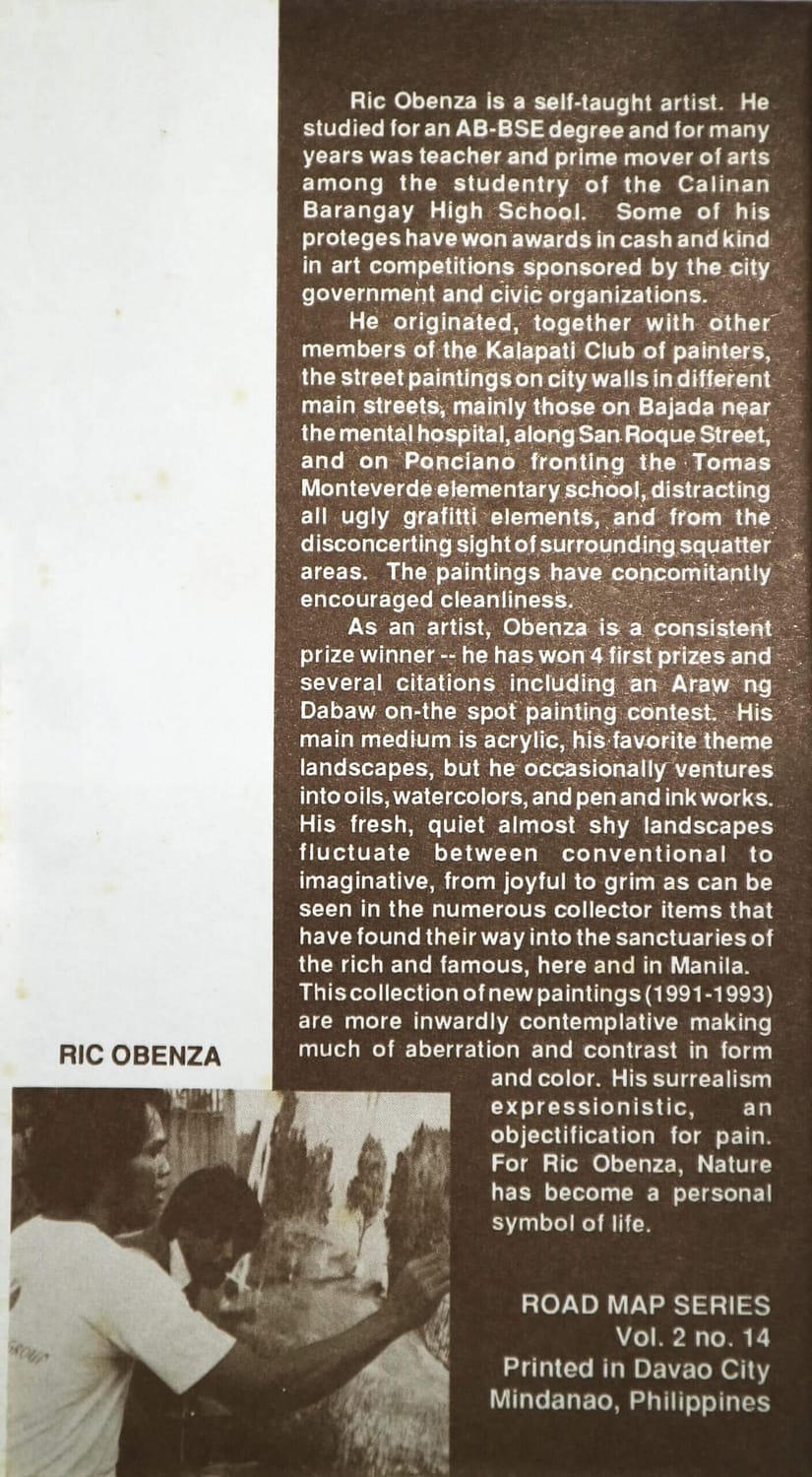 Ric Obenza is a self-taught artist. He studied for an AB-BSE degree and for many years was a teacher and prime mover of arts among the studentry of the Calinan Barangay High School. Some of his proteges have won awards in cash and kind in art competitions sponsored by the city government and civic organizations.
He originated, together with other members of the Kalapati Club of painters, the street paintings on city walls in different main streets, mainly those on Bajada near the mental hospital, along San Roque Street, and on Ponciano fronting the Tomas Monteverde elementary school, distracting all ugly graffiti elements, and from the disconcerting sight of surrounding squatter areas. The paintings have concomitantly encouraged cleanliness.
As an artist, Obenza is a consistent prize winner – he has won 4 first prizes and several citations including an Araw ng Dabaw on-the-spot painting contest. His main medium is acrylic, his favorite theme landscapes, but he occasionally ventures into oils, watercolors, and pen and ink works. His fresh, quiet almost shy landscapes fluctuate between conventional to imaginative, from joyful to grim as can be seen in the numerous collector items that have found their way into the sanctuaries of the rich and famous, here and in Manila.
This collection of new paintings (1991-1993) are more inwardly contemplative making much of aberration and contrast in form and color. His surrealism expressionistic an objectification for pain. For Ric Obenza, Nature has become a personal symbol of life.
Road Map Series Volume 2. No. 14