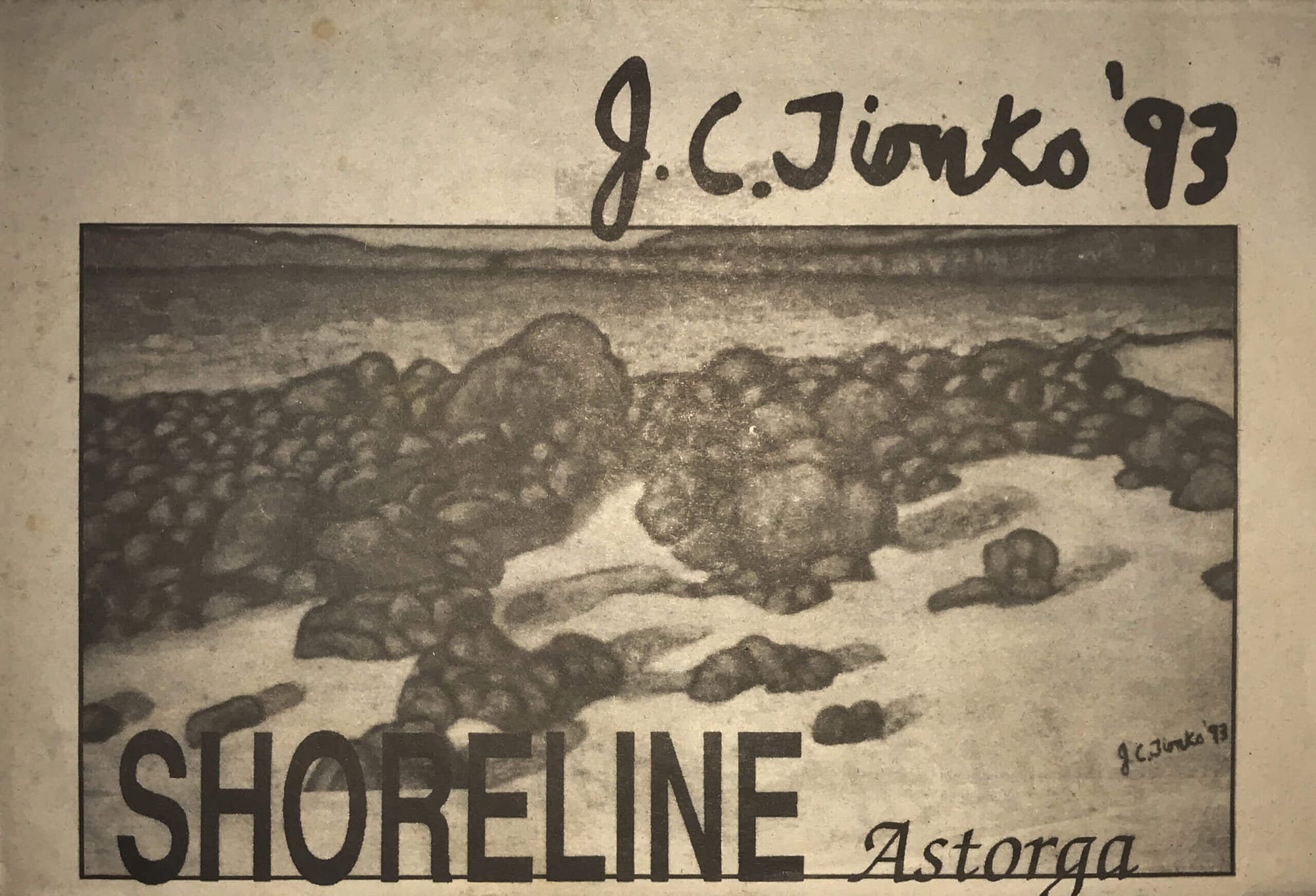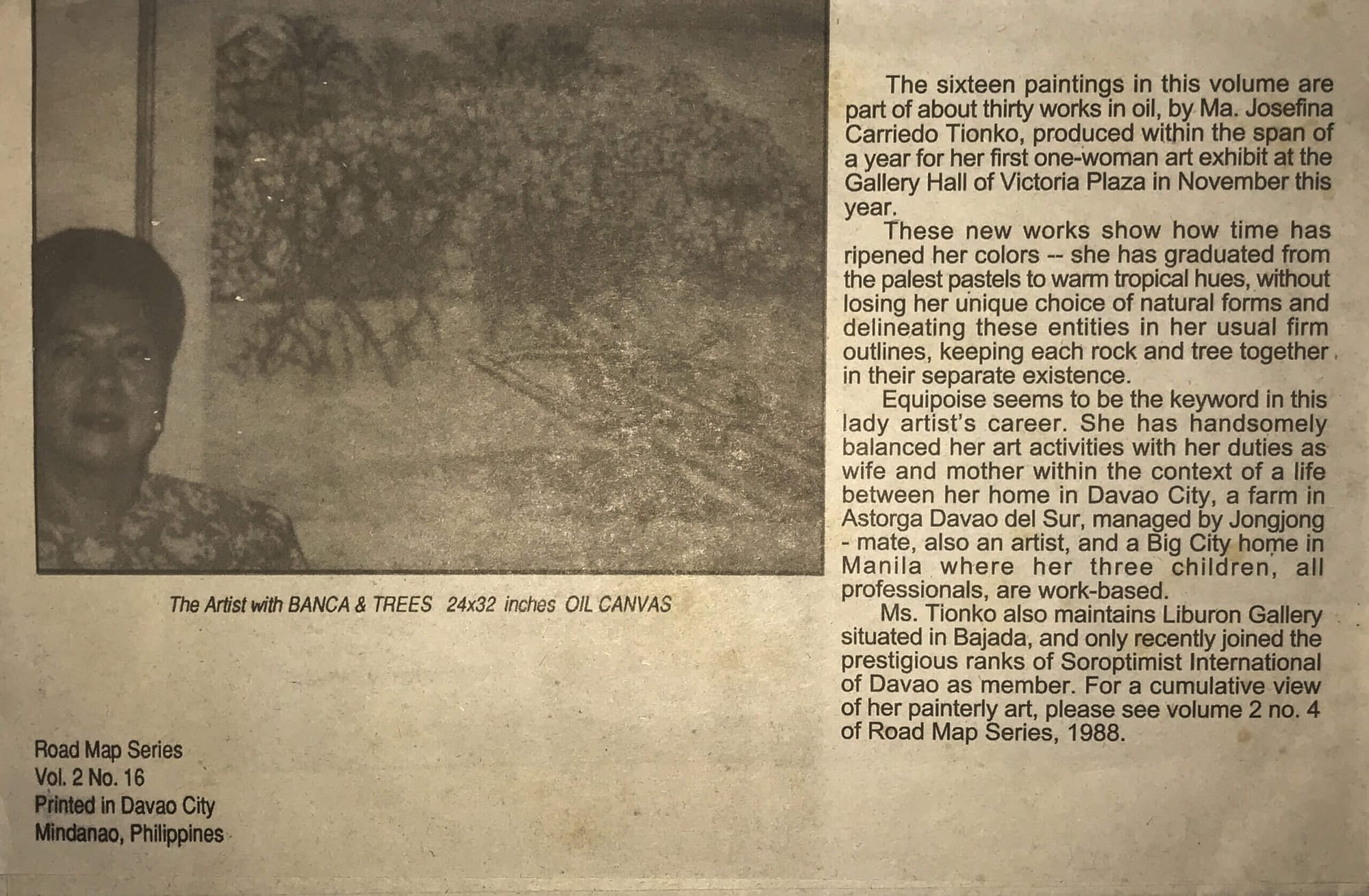 The sixteen paintings in this volume are part of about thirty works in oil, by Ma. Josefina Carriedo Tionko, produced within the span of a year for her first one-woman art exhibit at the Gallery Hall of Victoria Plaza in November this year. 
These new works show how time has ripened her colors — she has graduated from the palest pastels to warm tropical hues, without losing her unique choice of natural forms and delineating these entities in her usual firm outlines, keeping each rock and tree together in their separate existence. 
Equipoise seems to be the keyword in this lady artist's career. She has handsomely balanced her art activities with her duties as wife and mother within the context of a life between her home in Davao City, a farm in Astorga Davao del Sur, managed by Jongjong – mate, also an artist, and a Big City home in Manila where her three children, all professionals, are work-based. 
Ms. Tionko also maintains Liburon Gallery situated in Bajada, and only recently joined the prestigious ranks of Soroptimist International of Davao as member. For a cumulative view of her painterly art, please see volume 2 no. 4 of Road Map Series, 1988. 
Road Map Series 
Vol. 2 No. 16 
Printed in Davao City
Mindanao, Philippines