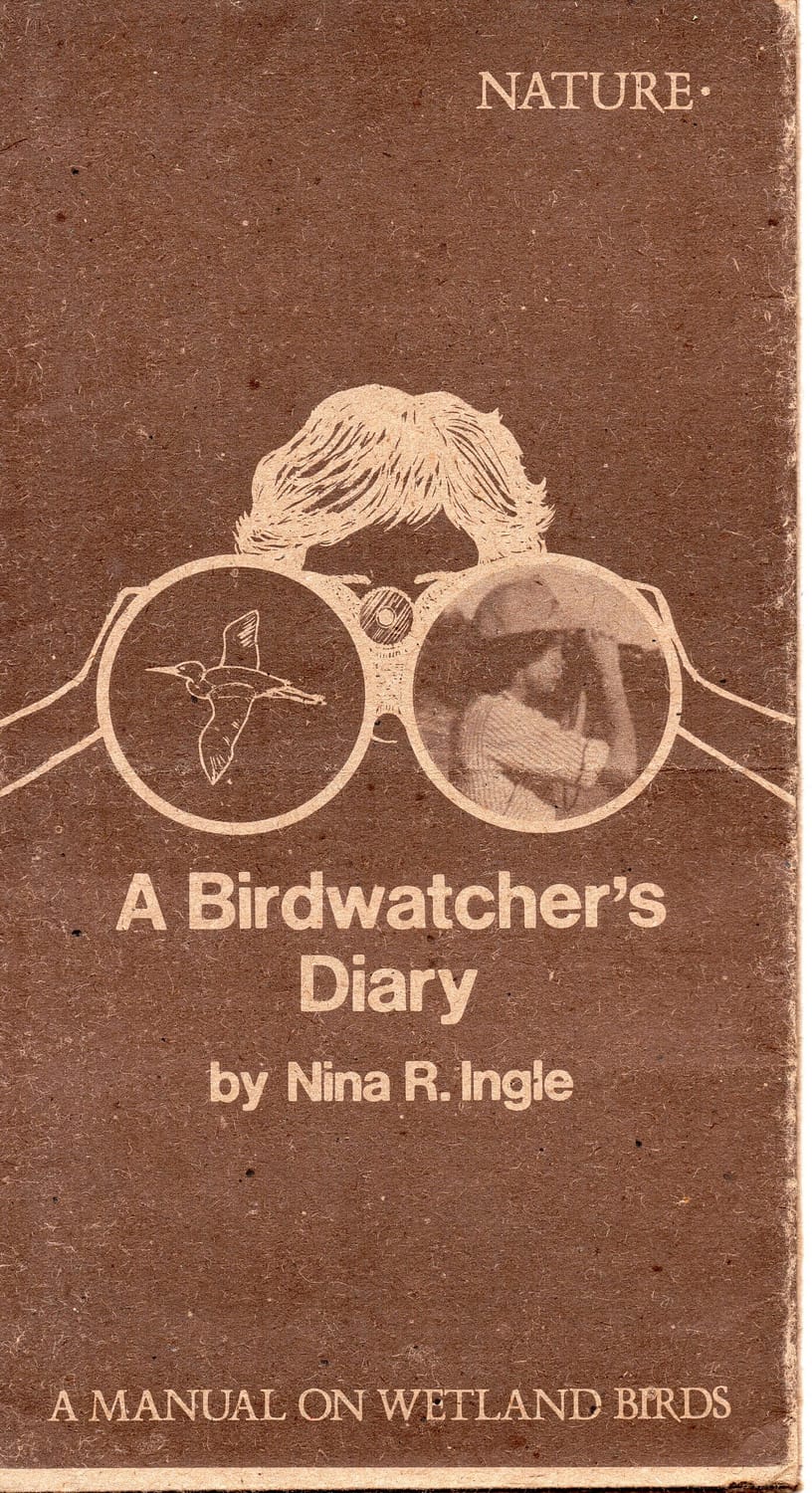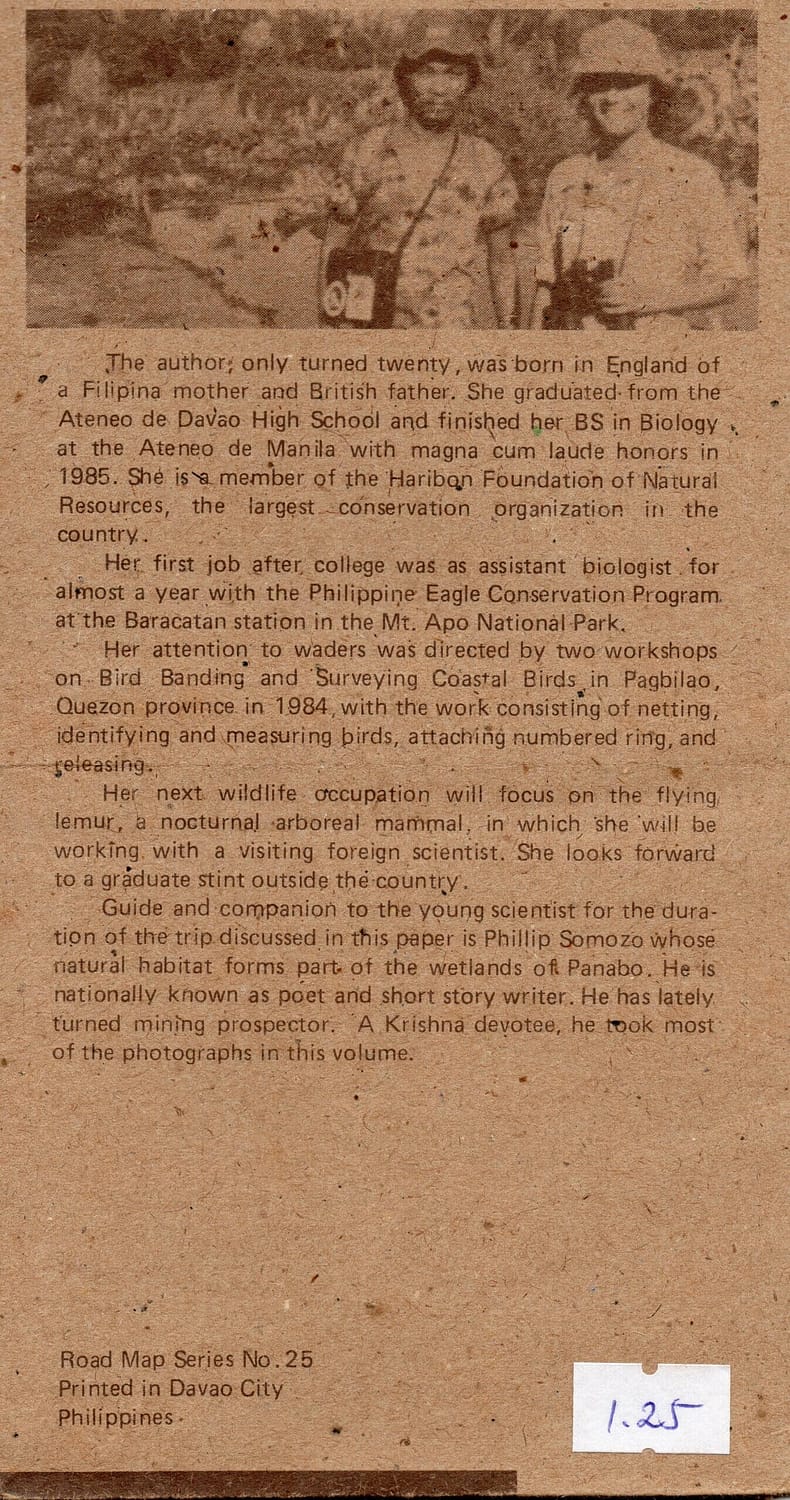 The author only turned twenty, was born in England of a Filipina mother and Britich father. She graduated from the Ateneo de Davao High School and finished her BS in Biolody at the Ateneo de Manila with magna cum laude honors in 1985. She is a member of the Haribon Foundation of Natural Resources, the largest conservation organization in the country. 
Her first job after college was as assistant biologist for almost a year with the Philippine Eagle Conservation Program at the Baracatan station in the Mt. Apo National Park. 
Her attention to waders was directed by two workshops on Bird Banding and Surveying Coastal Birds in Pagbilao, Quezon province in 1984, with the work consisting of netting, identifying and measuring birds, attaching numbered rings, and releasing, 
Her next wildlife occupation will focus on the flying lemur, a nocturnal arboreal mammal, in which she will be working with a visiting foreign scientist. She looks forward to a graduate stint outside the country. 
Guide and companion to the young scientist for the duration of the trip discussed in this paper is Philip Somozo whose natural habitat forms part of the wetlandsof Panabo. He is nationally known as poet and short story writer. He has lately turned mining prospector. A Krishna devotee, he took most of the photographs in this album. 
Road Map Series No. 25
Printed in Davao City 
Philippines