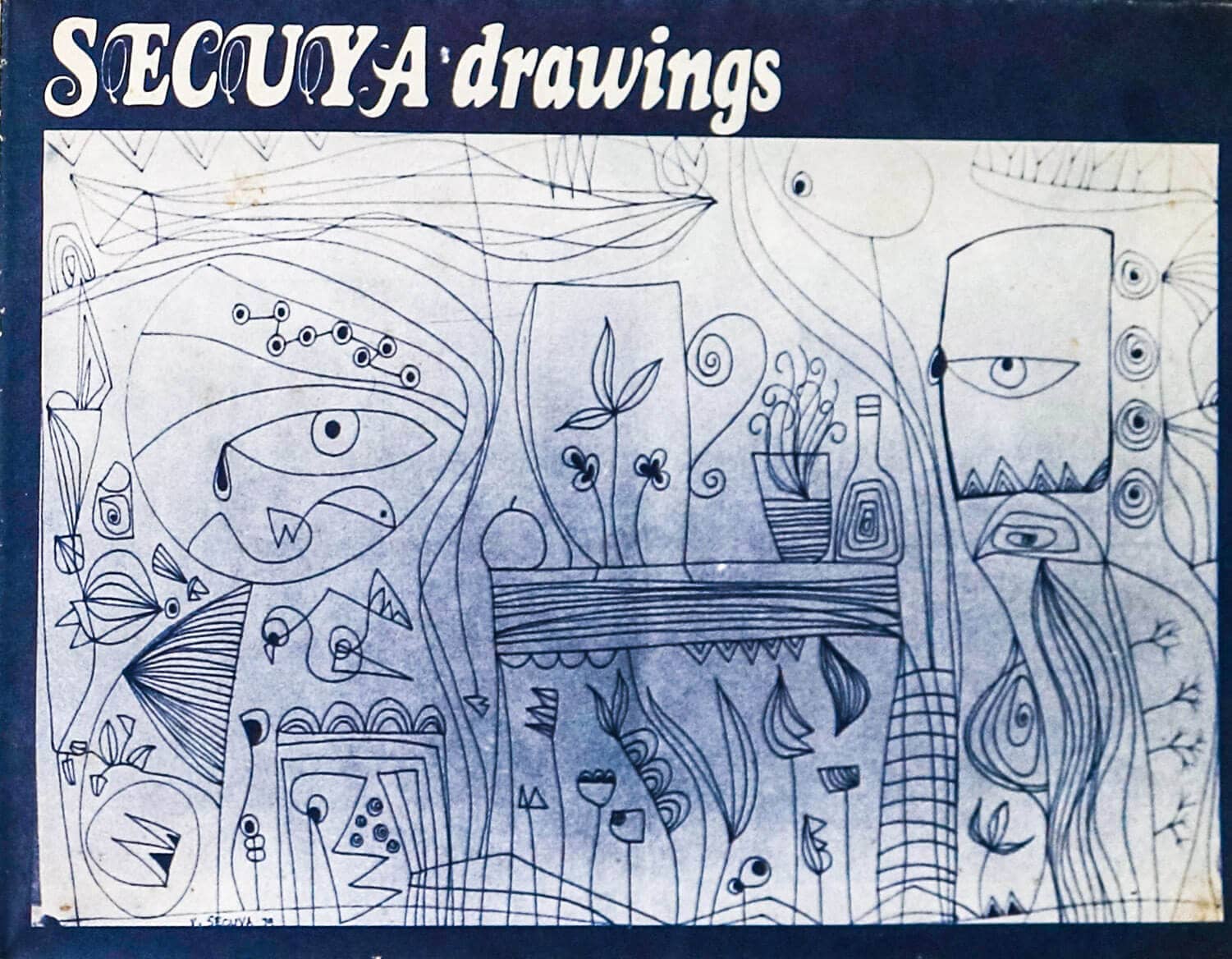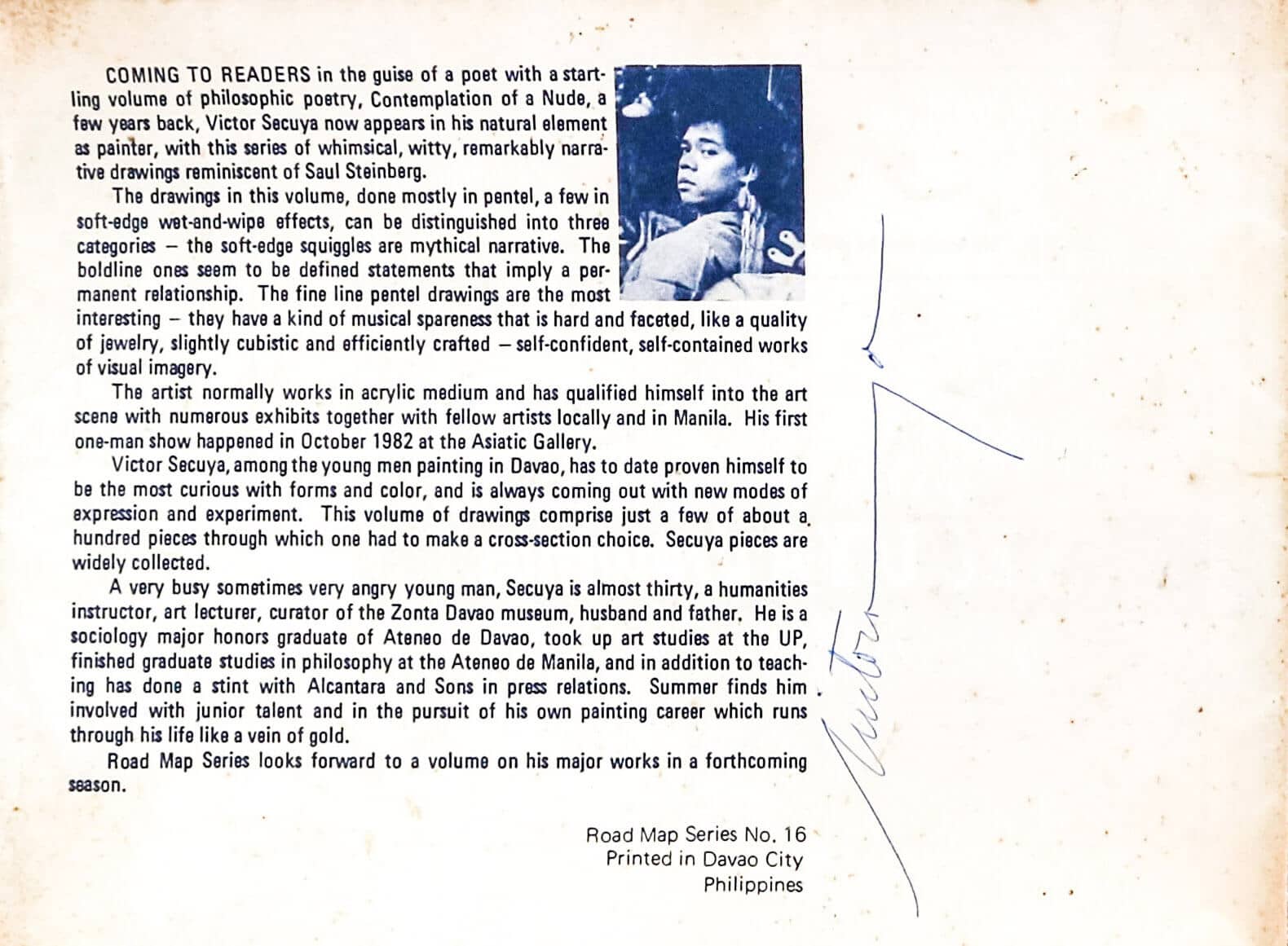 Secuya Drawings 
COMING TO READERS in the guise of a poet with a startling volume of philosophic poetry, Contemplations of a Nude, a few years back, Victor Secuya now appears in his natural element as painter, with this series of whimsical, witty, remarkably, narrative drawings reminiscent of Saul Steinberg. 
The drawings in this volume, done mostly in pentel, a few in soft-edge wet-and-wipe effects, can be distinguished into three categories — the soft-edge squiggles are mythical narrative. The boldline ones seem to be defined statements that imply a permanent relationship. The fine line pentel drawings are the most interesting — they have a kind of musical spareness that is hard and faceted, like a quality of jewelry, slightly cubistic and efficiently crafted — self-confident, self-contained works of visual imagery. 
The artist normally works in acrylic medium and has qualified himself into the art scene with numerous exhibits together with fellow artists locally and in Manila. His first one-man show happened in October 1982 at the Asiatic Gallery. 
Victor Secuya, among the young men painting in Davao, has to date proven himself to be the most curious with forms and color, and is always coming out with new modes of expression and experiment. This volume of drawings comprise just a few of about a hundred pieces through which one had to make a cross-section choice. Secuya pieces are widely collected. 
A very busy sometimes very angry young man, Secuya is almost thirty, a humanities instructor, art lecturer, curator of the Zonta Davao museum, husband and father. He is a sociology major honors graduate of Ateneo de Davao, took up art studies at the UP, finished graduate studies in philosophy at Ateneo de Manila, and in addition to teaching has done a stint with Alcantara and Sons in press relations. Summer finds him involved with junior talent and in the pursuit of his own painting career which runs through his life like a vein of gold. 
Road Map Series looks forward to a volume on his major works in a forthcoming season.
Road Map Series No. 16
Printed in Davao City.