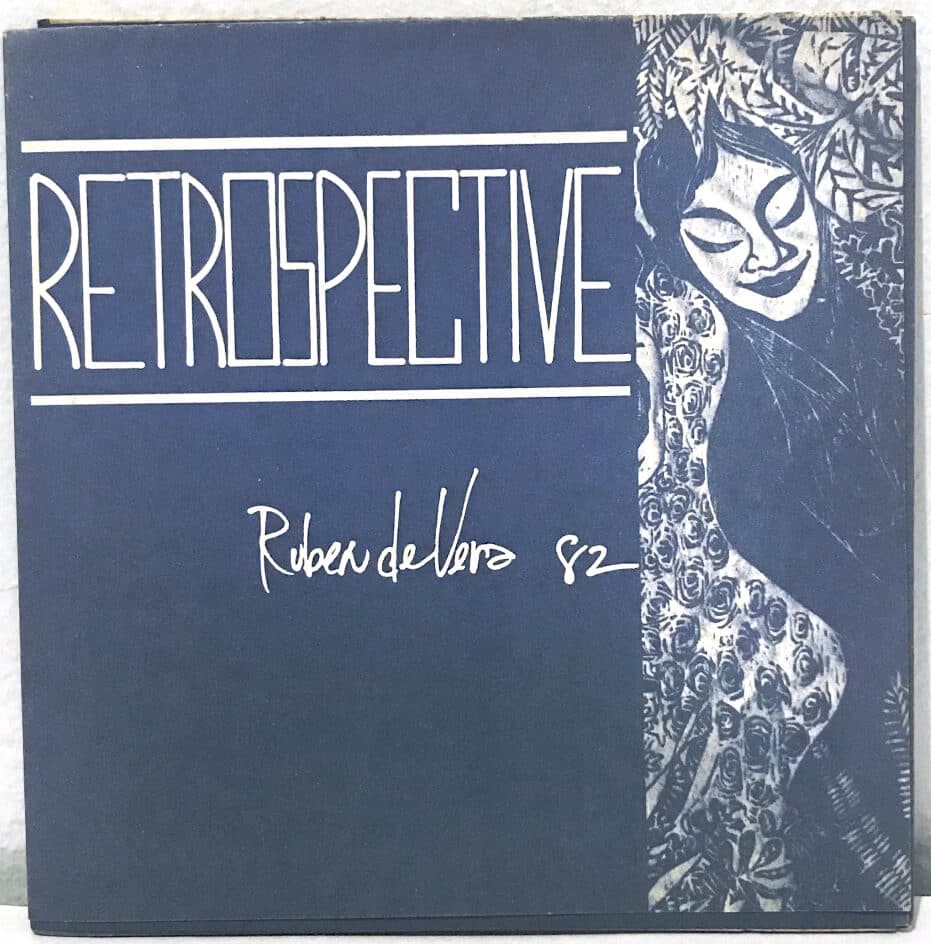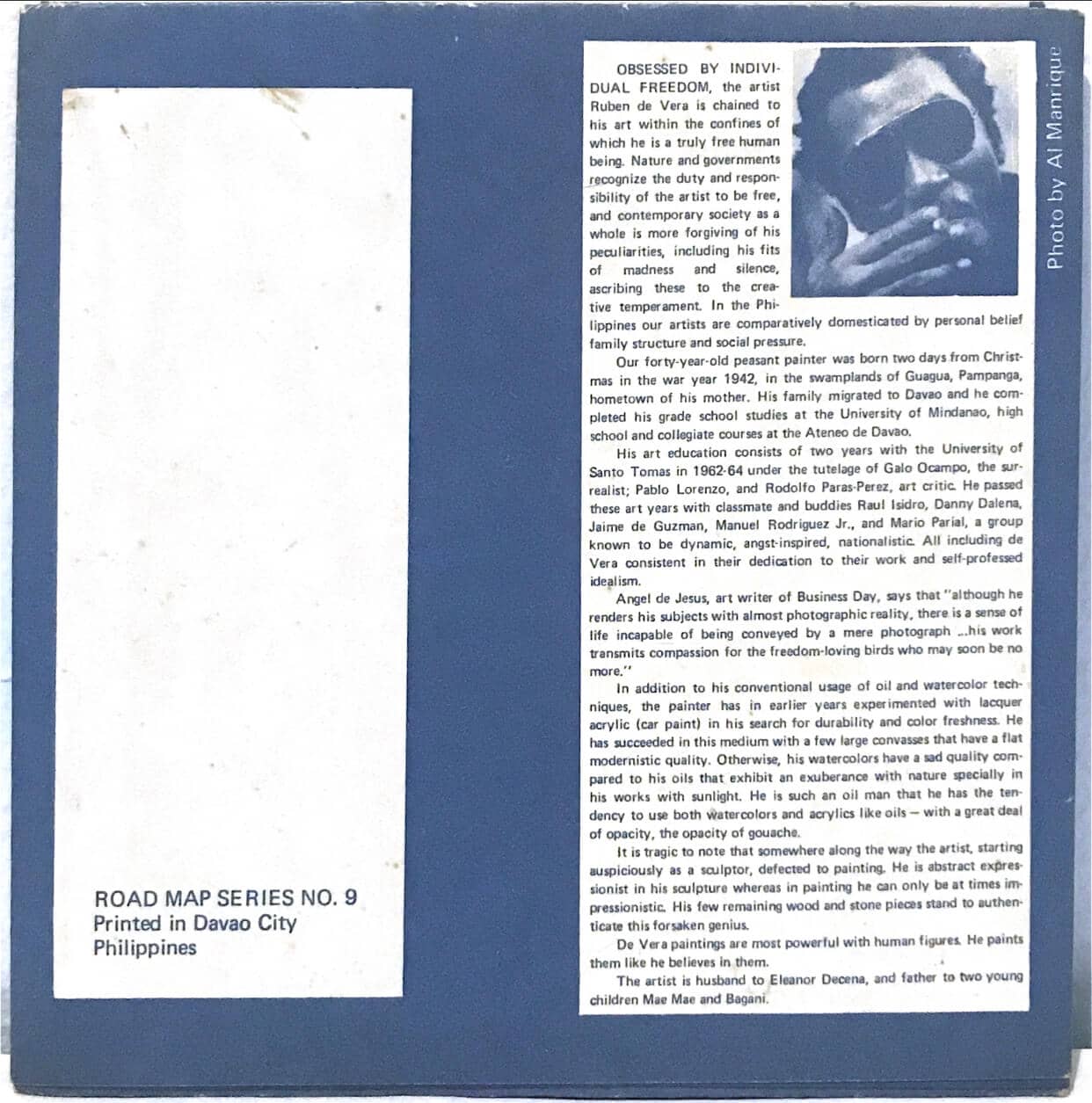 Obsessed by individual freedom, the artist Ruben de Vera is chained to his art within the confines of which he is a truly free human being. Nature and governments recognize the duty and responsibility of the artist to be free, and contemporary society as a whole is more forgiving of his peculiarities, including his fits of madness and silence, ascribing these to the creative temperament. In the Philippines, our artists are comparatively domesticated by personal belief family structure and social pressure. 
Our forty-year-old peasant painter was born two days from Christmas in the war year 1942, in the swamplands of Guagua, Pampanga, hometown of his mother. His family migrated to Davao and he completed his grade school studies at the University of Mindanao, high school and collegiate courses at the Ateneo de Davao.
His art education consists of two years with the University of Santo Tomas in 1962-64 under the tutelage of Galo Ocampo, the surrealist; Pablo Lorenzo, and Rodolfo Paras-Perez, art critic. He passed these art years with classmate and buddies Raul Isidro, Danny Dalena, Jaime de Guzman, Manuel Rodriguez Jr., and Mario Parial, a group known to be dynamic, angst-inspired, nationalistic. All including de Vera consistent in their dedication to their work and self-professed idealism.
Angel de Jesus, art writer of Business Day, says that "although he renders his subjects with almost photographic reality, there is a sense of life incapable of being conveyed by a mere photograph … his work transmits compassion for he freedom-loving birds who may soon be no more."
In addition to his conventional usage of oil and watercolor techniques, the painter has in earlier years experimented with lacquer acrylic (car paint) in his search for durability and color freshness. He has succeeded in this medium with a few large canvasses that have a flat modernistic quality. Otherwise, his watercolors have a sad quality compared to his oils that exhibit an exuberance with nature specially in his works with sunlight. He is such a n oil man that he has the tendency to use both watercolors and acrylics like oils – with a great deal of opacity, the opacity of gouache.
It is tragic to note that somewhere along the way the artist, starting auspiciously as a sculptor, defected to painting. He is abstract expressionist in his sculpture whereas in painting he can only be at times impressionistic. His few remaining wood and stone pieces stand to authenticate this forsaken genius.
De Vera paintings are most powerful with human figures. He paints them like he believes in them.
The artist is husband to Eleanor Decena, and father to two young children Mae Mae and Bagani.