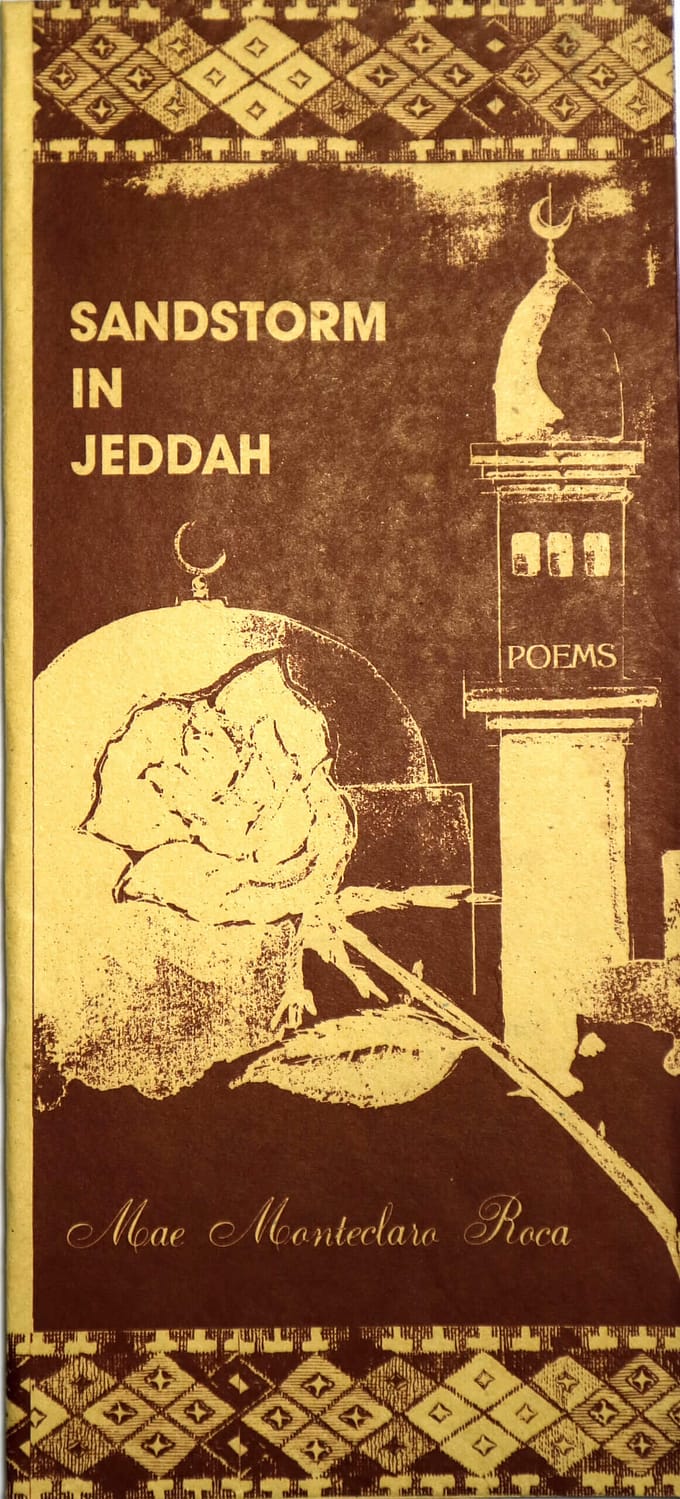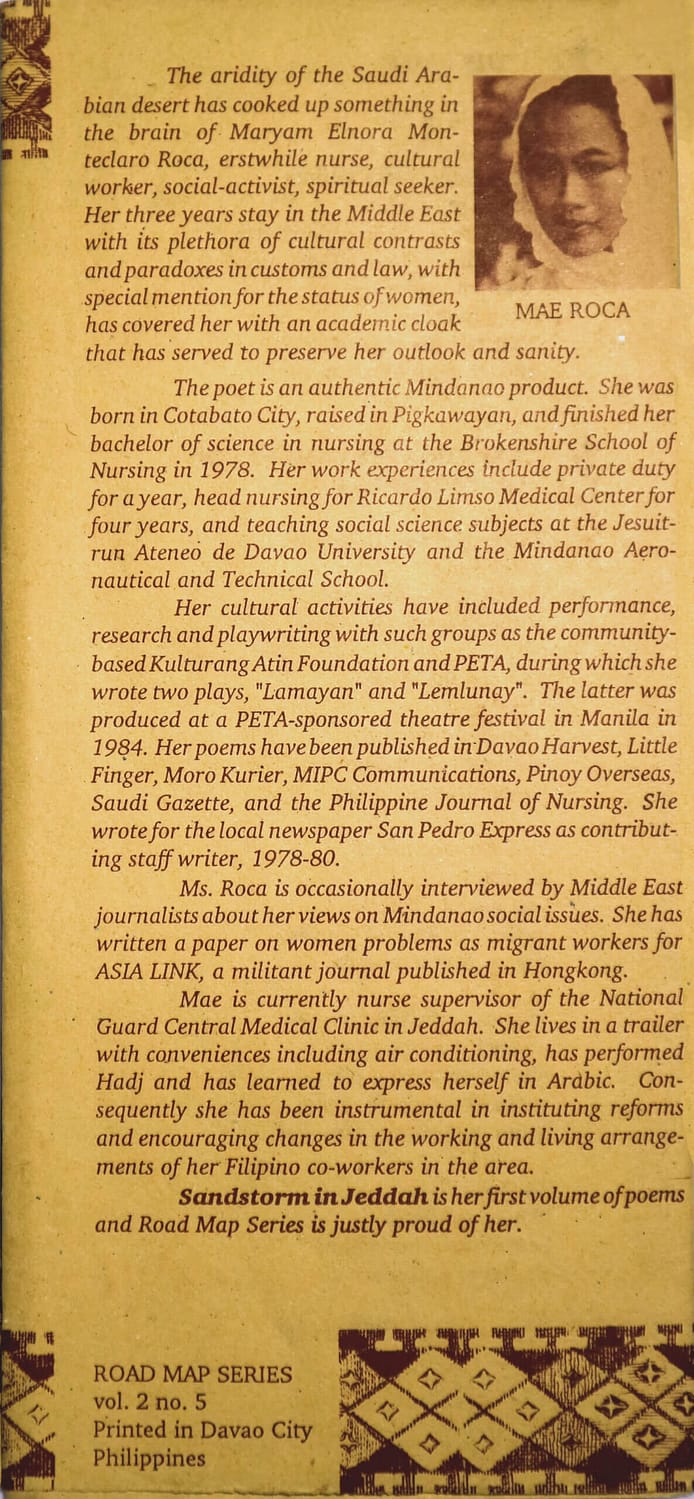 Sandstorm in Jeddah
Mae Monteclaro Roca
The aridity of the Saudi Arabian desert has cooked up something in the brain of Maryam Elnora Monteclaro Roca, erstwhile nurse, cultural worker, social-activist, spiritual seeker. Her three years stay in the Middle East with its plethora of cultural contrasts and paradoxes in customs and law, with special mention for the status of women, has covered her with an academic cloak that has served to preserve her outlook and sanity.
The poet is an authentic Mindanao product. She was born in Cotabato City, raised in Pigkawayan, and finished her Bachelor of Science in Nursing at the Brokenshire School of Nursing in 1978. Her work experiences include private duty for a year, head nursing for Ricardo Limso Medical Center for four years, and teaching social science subjects at the Jesuit-run Ateneo de Davao University and the Mindanao Aeronautical and Technical School.
Her cultural activities have included performance, research and playwriting with such groups as the community-based Kulturang Atin Foundation and PETA, during which she wrote two plays, "Lamayan" and "Lemlunay". The latter was produced at a PETA-sponsored theatre festival in Manila in 1984. Her poems have been published in Davao Harvest, Little Finger, Moro Kurier, MIPC Communications, Pinoy Overseas, Saudi Gazette, and the Philippine Journal of Nursing. She wrote for the local newspaper San Pedro Express as contributing staff writer, 1978-1980.
Ms. Roca is occasionally interviewed by Middle East journalists about her views on Mindanao social issues. She has written a paper on women problems as migrant workers for ASIA LINK, a militant journal published in Hongkong.
Mae is currently nurse supervisor of the National Guard Central Medical Clinic in Jeddah. She lives in a trailer with conveniences including air conditioning, has performed Hadj and has learned to express herself in Arabic. Consequently she has been instrumental in instituting reforms and encouraging changes in the working and living arrangements of her Filipino co-workers in the area.
Sandstorm in Jeddah is her first volume of poems and Road Map Series is justly proud of her.