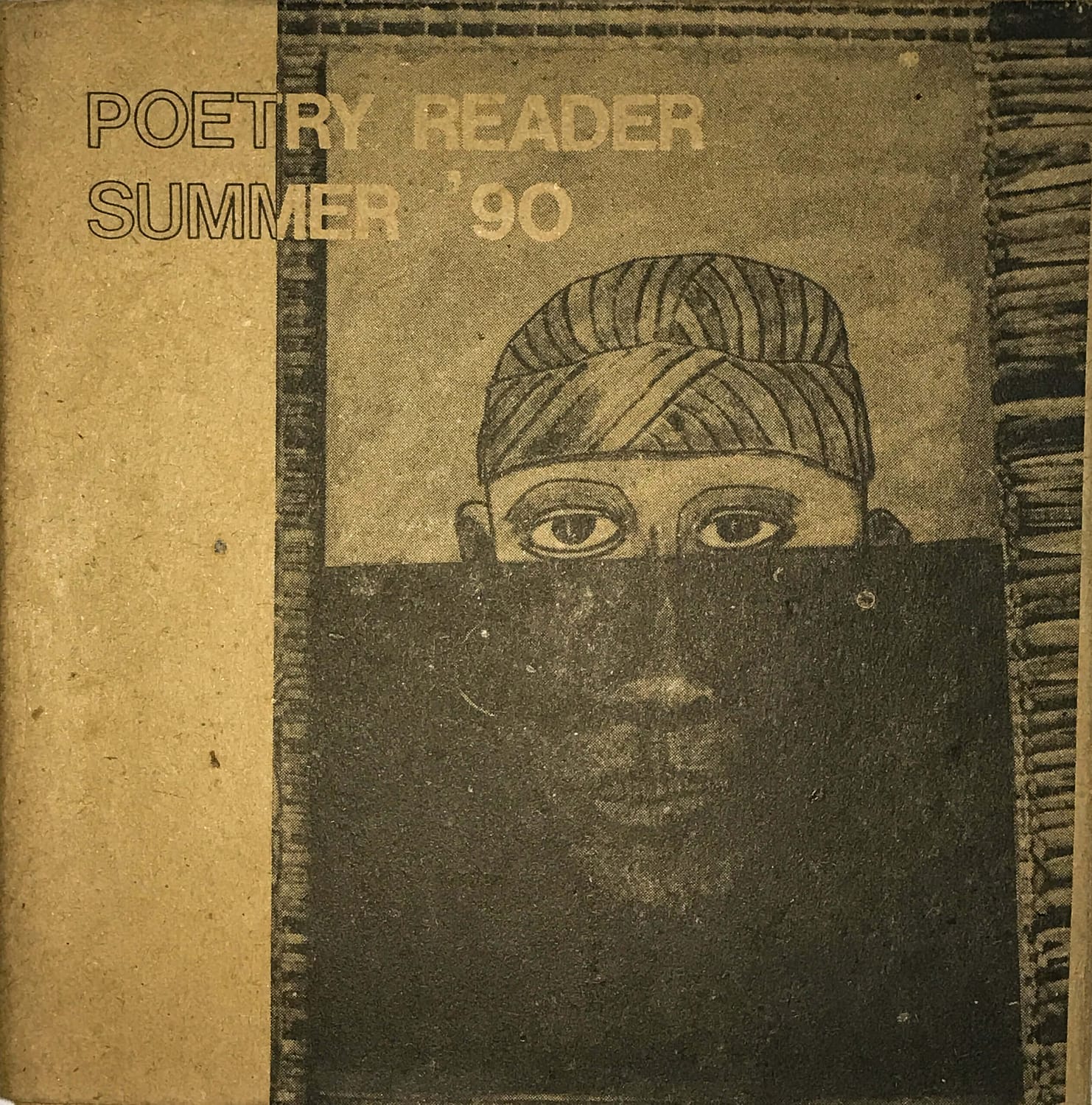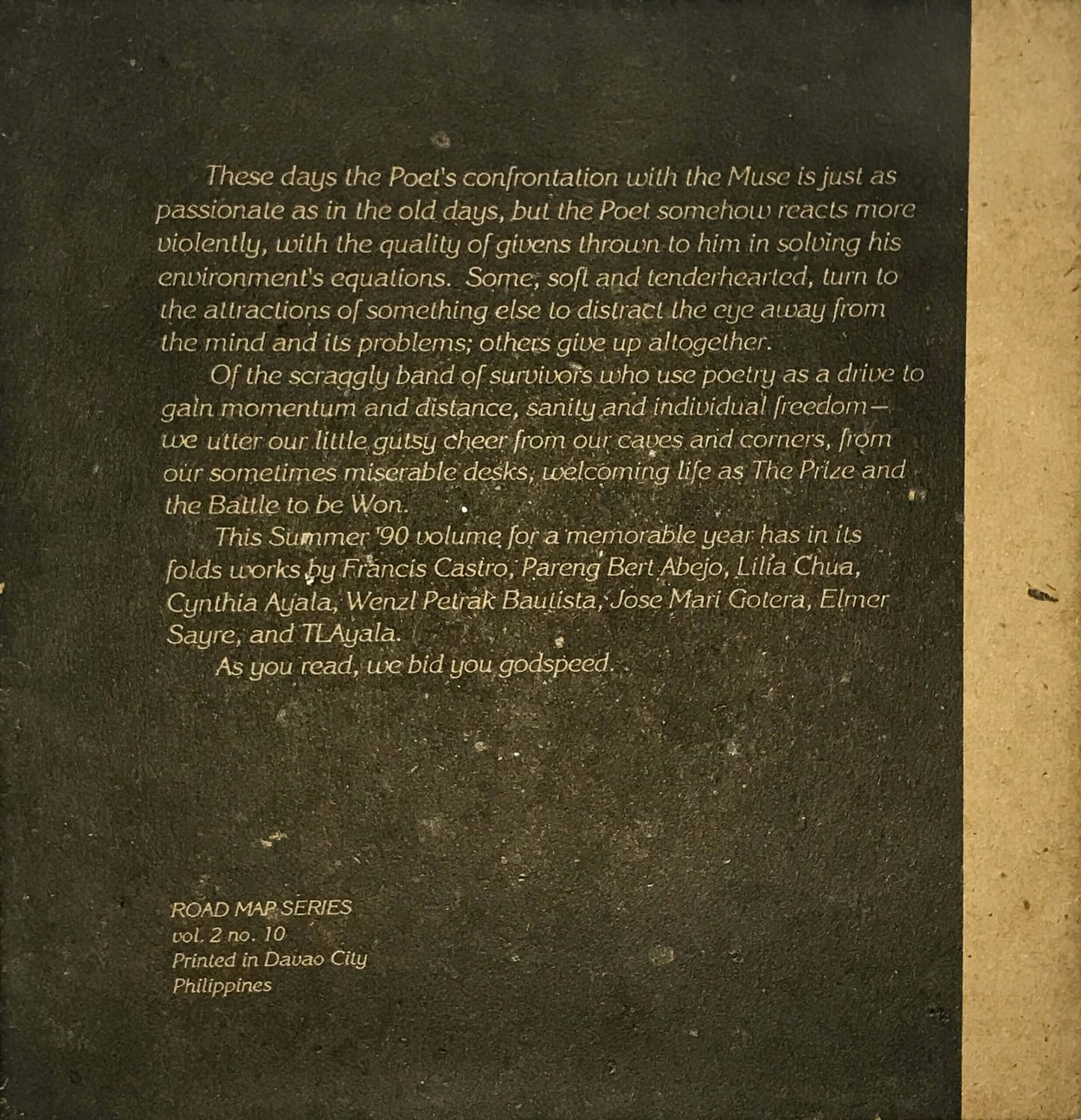 These days the Poet's confrontation with the Muse is just as passionate as in the old days, but the Poet somehow reacts more violently, with the quality of givens thrown to him in solving his environment's equations. Some, sof and tenderhearted, turn to the attractions of something else to distract the eye away from the mind and its problems; others give up altogether.
Of the scraggly band of survivors who use poetry as a drive to gain momentum and distance, sanity and individual freedom— we utter our little gutsy cheer from our caves and corners, from our sometimes miserable desks, welcoming life ast The Prize and the Battle to be Won.
This Summer '90 volume for a memorable year has in its folds works by Francis Castro, Pareng Bert Abejo, Lilia Chua, Cynthia Ayala, Wenzl Petrak Bautista, Jose Mari Gotera, Elmer Sayre, and TLAyala.
As you read, we bid you godspeed.