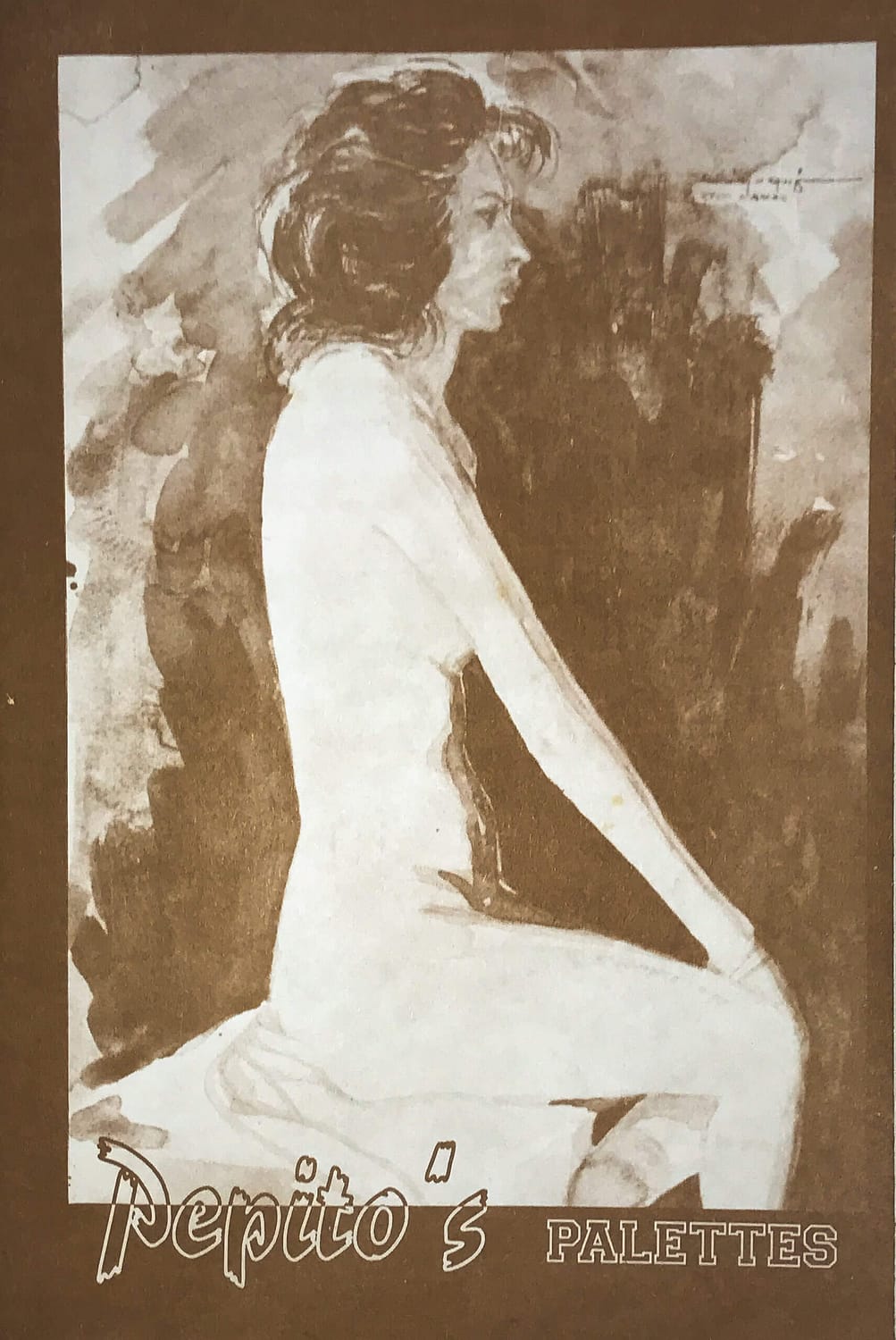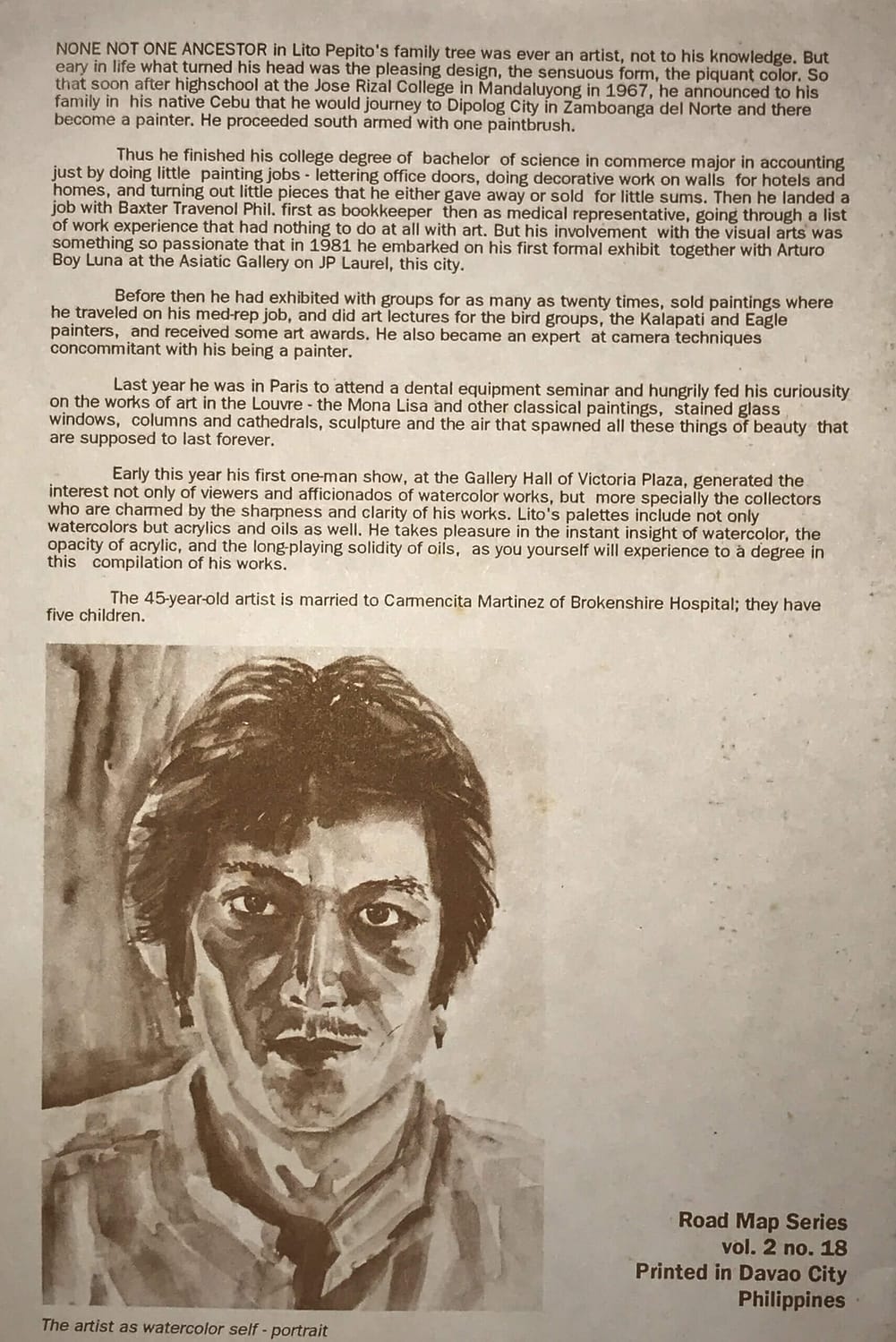 NONE NOT ONE ANCESTOR in Lito Pepito's family was ever an artist, not to his knowledge. But early in life what turned his head was pleasing design, the sensuous form, the piquant color. So that soon after highschool at the Jose Rizal College in Mandaluyong in 1967, he announced to his family in native Cebu that he would journey to Dipolog City Zamboanga del Norte and there became a painter. He proceeded south armed with one paintbrush.
Thus he finished his college degree of bachelor of science in commerce major in accounting just by doing little painting jobs – lettering office doors, doing decorative work on walls for hotels and homes, and turning out little pieces that he either gave away or sold for little sums. Then he landed a job with Baxter Travenol Phil. first as bookkeeper then as medical representative, going through a list of work experience that had nothing to do at all with art. But his involvement with the visual arts was something so passionate that in 1981 he embarked on his first formal exhibit together with Arturo Boy Luna at the Asiatic Gallery on JP Laurel, this city. 
Before then he had exhibited with groups for as many as twenty times, sold paintings where he traveled on his med-rep job, and did art lectures for the bird group, the Kalapati and Eagle painters, and received some art awards. He also became an expert at camera techniques concommitant with his being a painter. 
Last year he was in Paris to attend a dental equipment seminar and hungrily fed his curiosity on the works of art in the Louvre – the Mona Lisa and other classical paintings, stained glass windows, columns and cathedrals, sculpture and the air that spawned all these things of beauty that are supposed to last forever. 
Early this year his first one-man show, at the Gallery Hall of Victoria Plaza, generated the interest not only of viewers and aficionados of watercolor works, more specially the collectors who are charmed by the sharpness and clarity of his works. Lito's palettes include not only watercolors but acrylics and oils as well. He takes pleasure in the instant insight of watercolor, the opacity of acrylic, and the long-playing solidity of oils, as you yourself will experience to a degree in this compilation of his works.
The 45-year old artist is married to Carmencita Martinez of Brokenshire Hospital; they have five children.