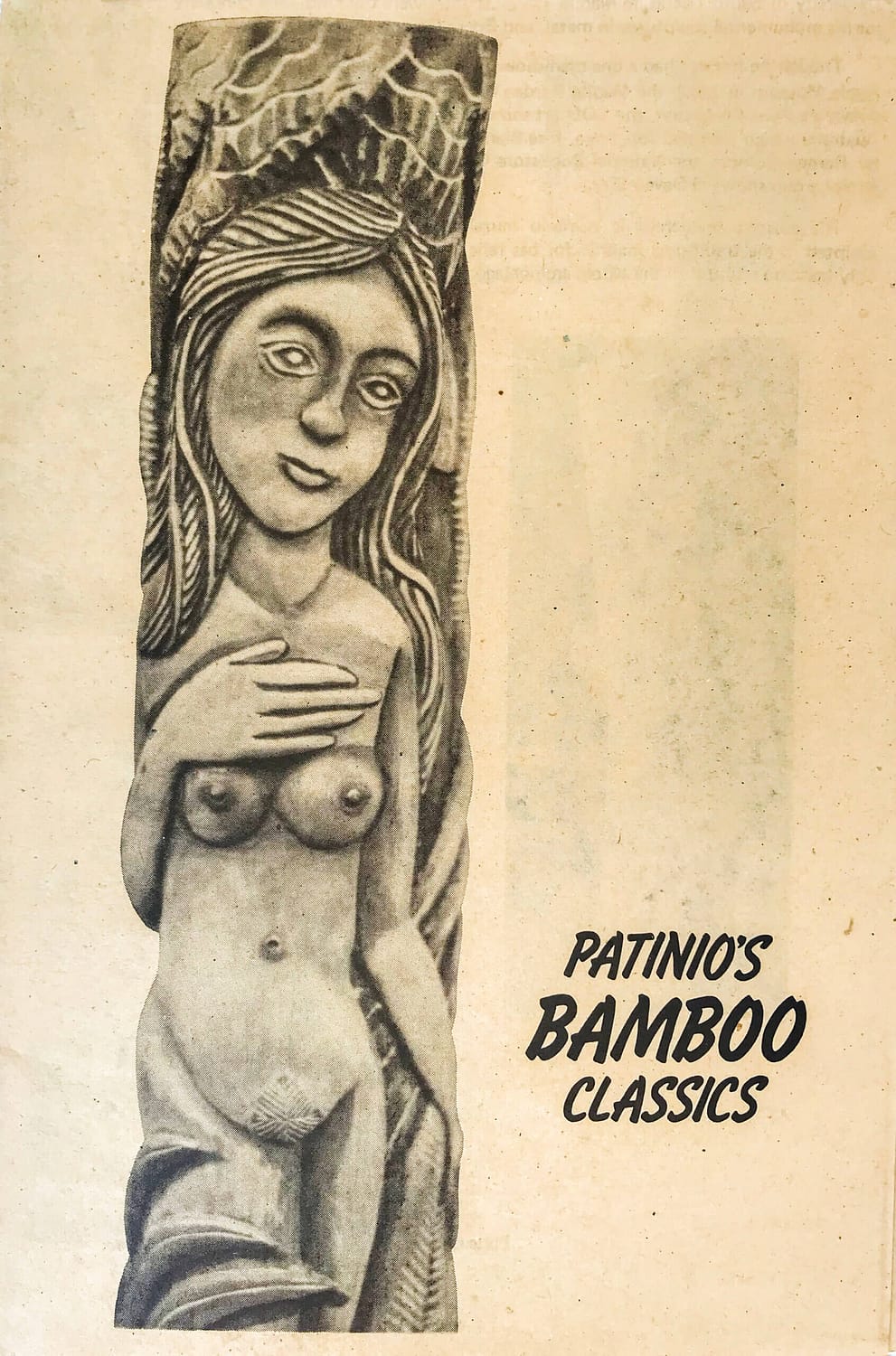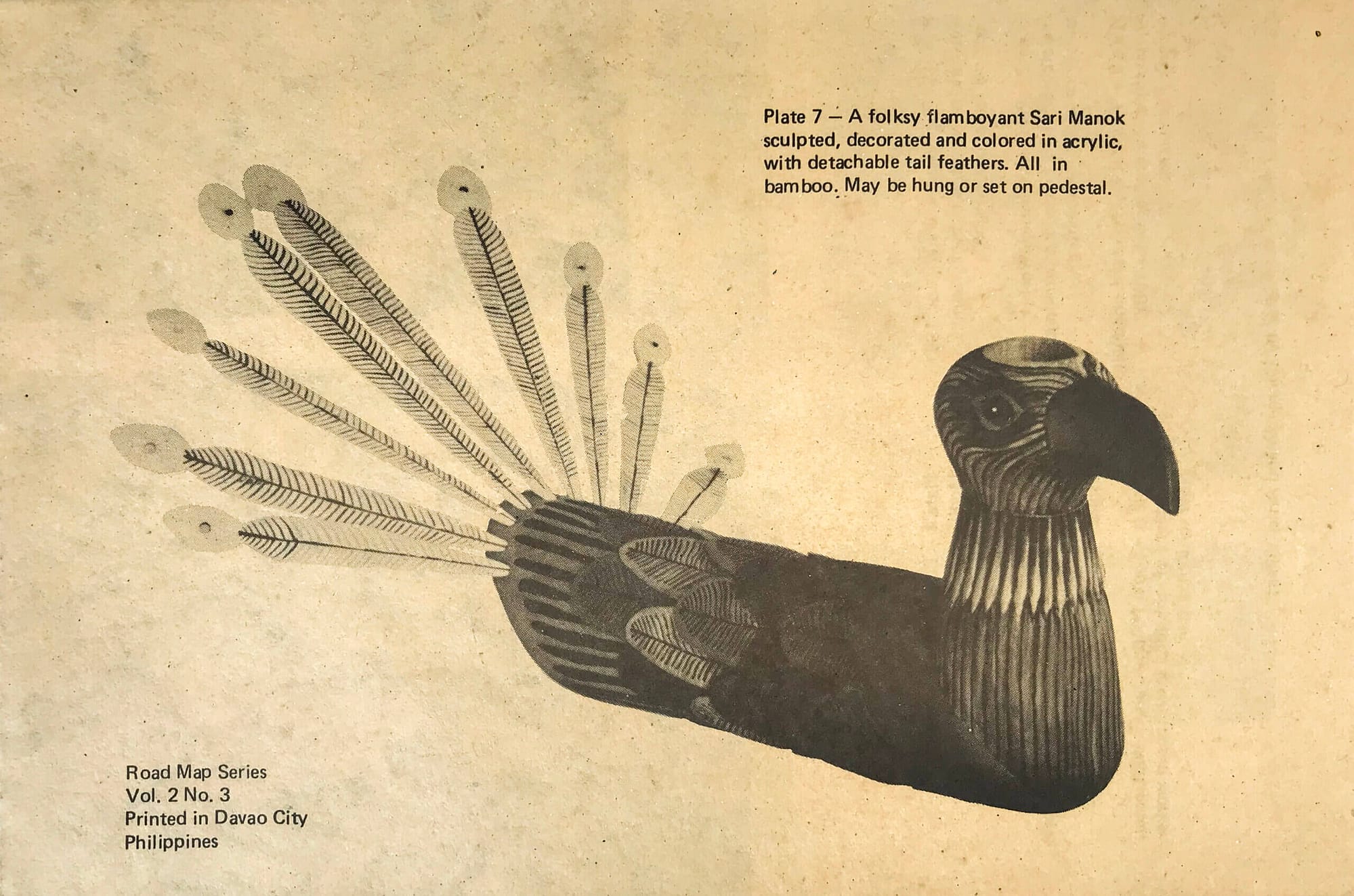 That tall winsome tropical weed, the bamboo, which graces the Philippine landscape from northern top to southern toe has proven itself now and again not only a beauty in its habitat but an asset in the competitive field of hardwoods. 
Jose Patinio, Davao's mastercraftsman, makes use of the bamboo's resiliency to fashion not only functional pieces of furniture but also exquisite objects d'art that he evolved, often painfully, in his decades-long aesthetic flirtation with the material. 
Steeped in an indigenous environment in Toril, of farmerfolk, myth, religion, artifacts and seasonal routines which are prey to weather and prevailing social circumstances, Patinio started off with linear works — pen and ink and wash drawings of madonnas, Santo Niños, workers, trees and fruit, beads and basketry. The peculiar feature of these drawings were criss crossed lines on faces, indentations and scoopings which some collectors even as they collected, wondered about but accepted anyway. The colors were shy, tentative. 
Now it is apparent that he was beating a path, working his way towards his present stature of work which, roughly, can be denotated into two: a traditional sculptural technique of bas relief with the figure carved deeply into the fibrous grain of the bamboo; and more recently — an etching on the surface of the material only deep enough to design the shapes, and filling in the forms with color using either organic dyes as employed by folk artisans (with mats, hats and cloth) and/or acrylic colors. 
The latter is an innovation that is scintillating for its modernistic bastardry; a colored etching, on a tubular surface. Patinio colors are now, in bamboo, strong and smooth. Self-confident. 
Patinio carves on round lengths of weathered old stock on which materialize bagobos, birds, exotic fish and butterflies, parts of jungles with leaves and vinery. He fashions axes and spears, shields and plaques, other decorative objects. Hence as an artist he treads the hairline difference between classic and folk art, landing on both sides excellently each time.