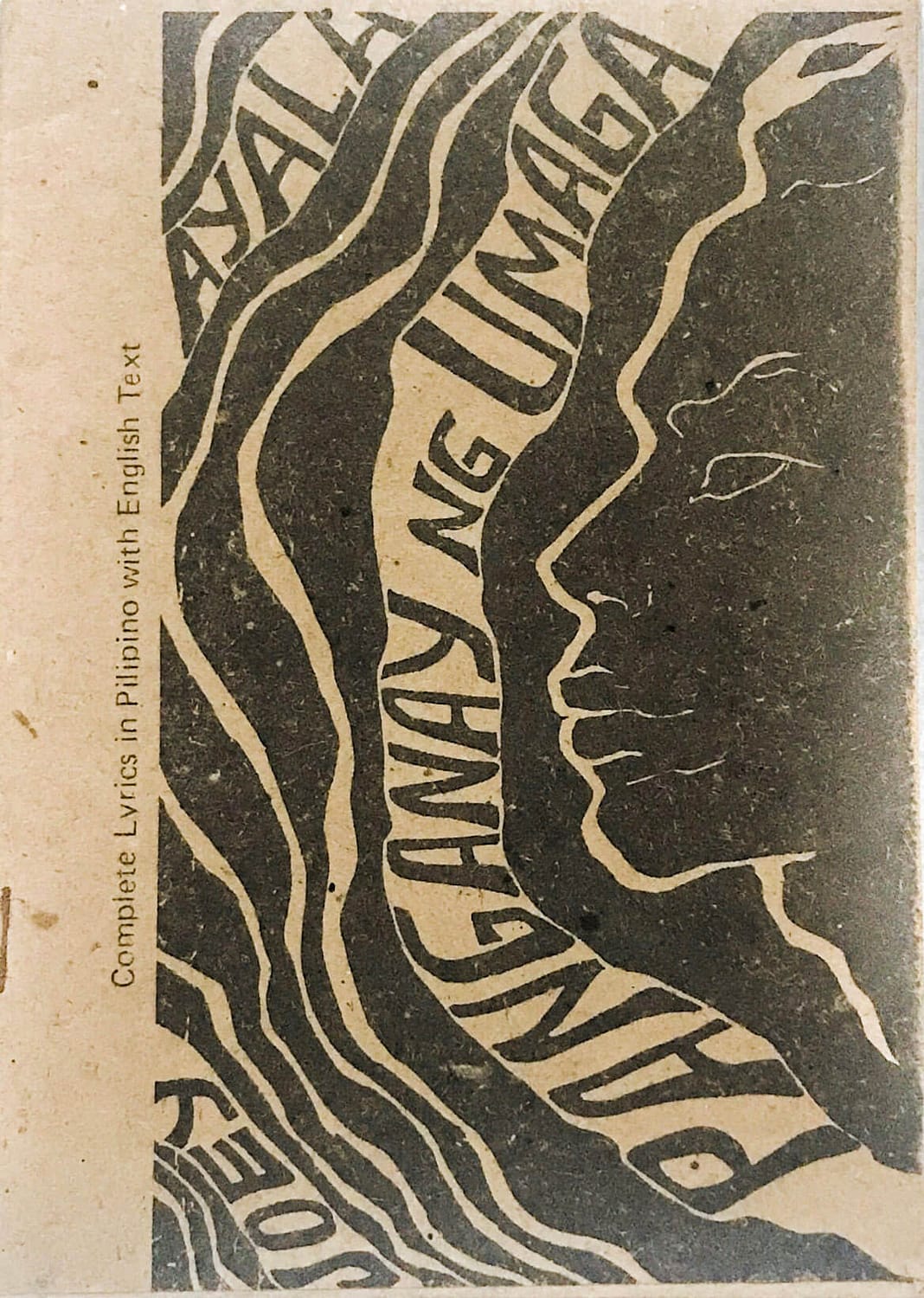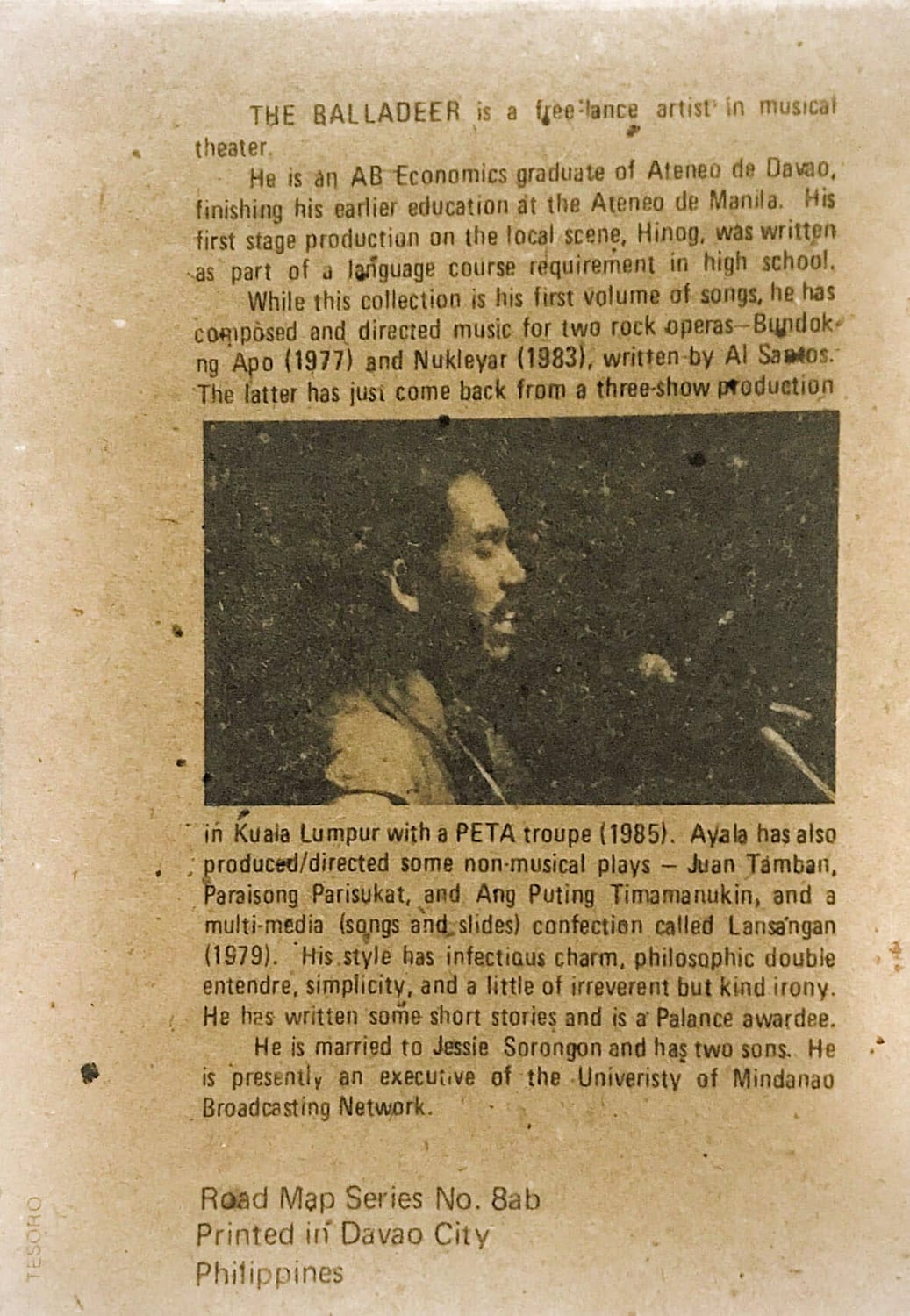 THE BALLADEER is a freelance artist in musical theater. 
He is an AB Economics graduate of Ateneo de Davao, finishing his earlier education at tthe Ateneo de Manila. His first stage production on the local scene, Hinog, was written as part of a language course requirement in high school. 
While this collection is his first volume of songs, he has composed and directed music for two rock operas — Bundok ng Apo (1977) and Nukleyar (1983), written by Al Santos. The latter has jud come back from a three-show production in Kuala Lumpur with a PERA troupe (1985). Ayala has also produced/directed some non-musical plays — Juan Tamban, Paraisong Parisukat, and Ang Puting Timamanukin, and a multi-media (songs and slides) confection called Lansangan (1979). His style has infectious charm, philosophic double entendre, simplicity, and a little irreverent but kind irony. 
He is married to Jessie Sorongon and has two sons. He is presently an executive of the University of Mindanao Broadcasting Network.