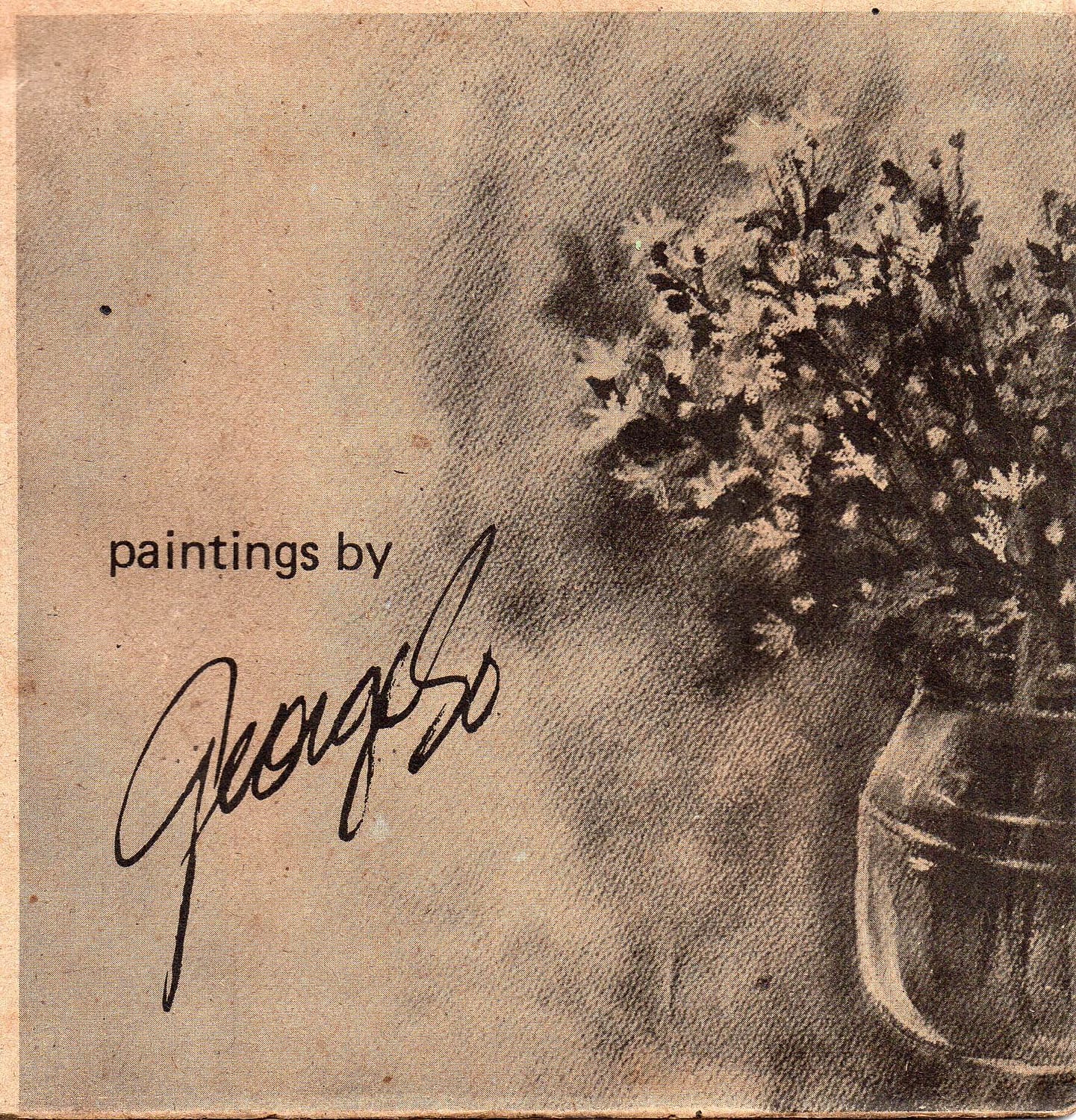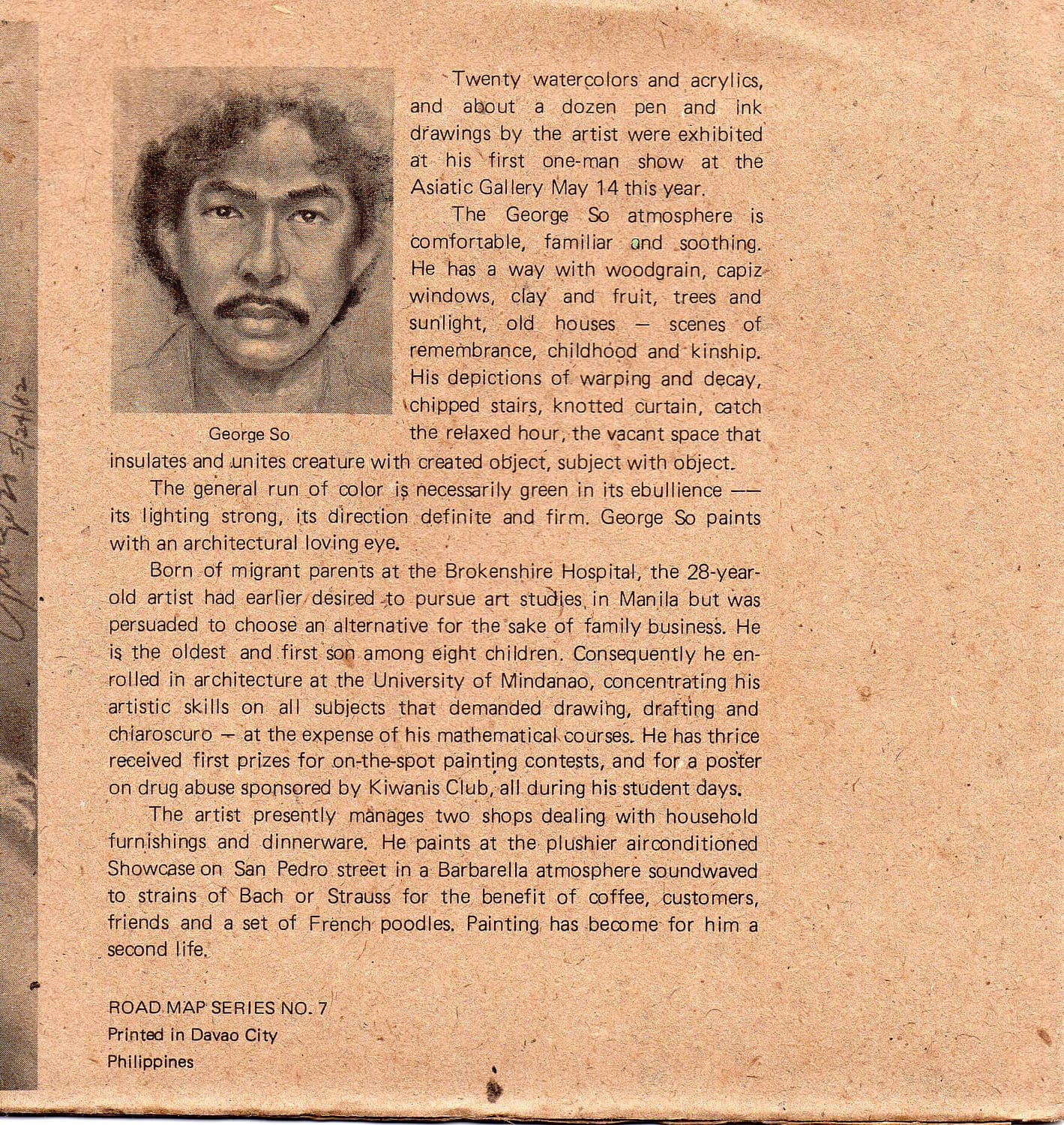 Twenty watercolors and acrylics and about a dozen pen and ink drawings by the artist were exhibited at his first one-man show at the Artistic Gallery May 14 this year.
The George So atmosphere is comfortable, familiar, and soothing. He has a way with woodgrain, capiz-windows, clay and fruit, trees and sunlight, old houses – scenes of remembrance, childhood, and kindship. His depictions of warping and decay, chipped stairs, knotted curtain, catch the relaxed hour, the vacant space that insulates and unites creature with created object, subject with object.
The general run of color is necessarily green in its ebullience — its lighting strong, its direction definite and firm. George So paints with an architectural loving eye.
Born of migrant parents at the Brokenshire Hospital, the 28-year old artist had earlier desired to pursue art studies in Manila but was persuaded to choose an alternative for the sake of family business. He is the oldest and first son among eight children. Consequently, he enrolled in architecture at the university of Mindanao, concentrating his artistic skills on all subjects that demanded drawing, drafting and chiarosouro – at the expense of his mathematical courses. He has thrice received first prizes for on-the-spot painting contests, and for a poster on drug abuse sponsored by Kiwanis Club, all during his student days.
The artist presently manages two shops dealing with household furnishings and dinnerware. He paints at the plushier airconditioned showcase on San Pedro street in a Barbarella atmosphere sound waved to strains of Bach or Strauss for the benefit of coffee, customers, friends, and a set of French poodles. Painting has become for him a second life.