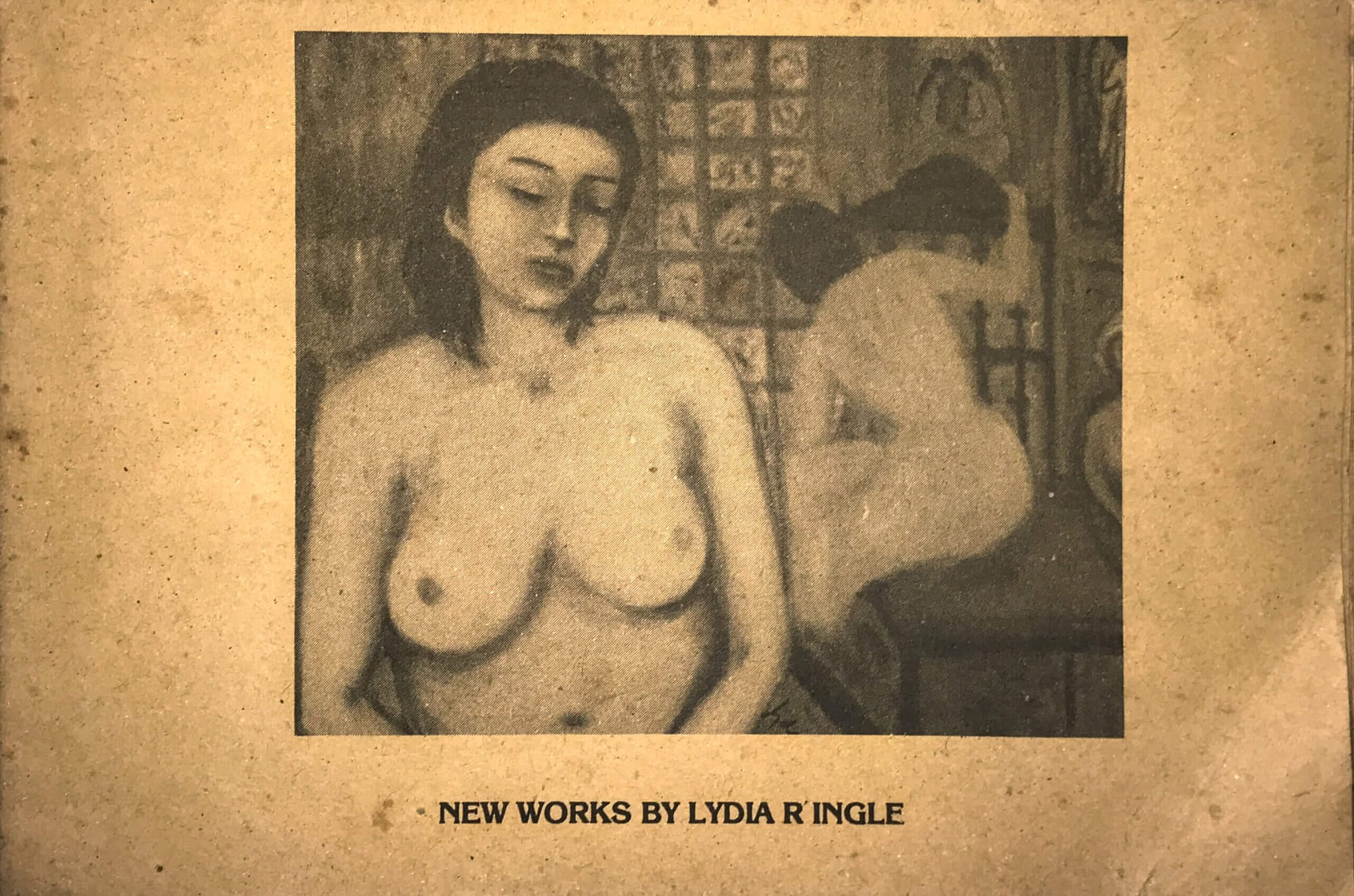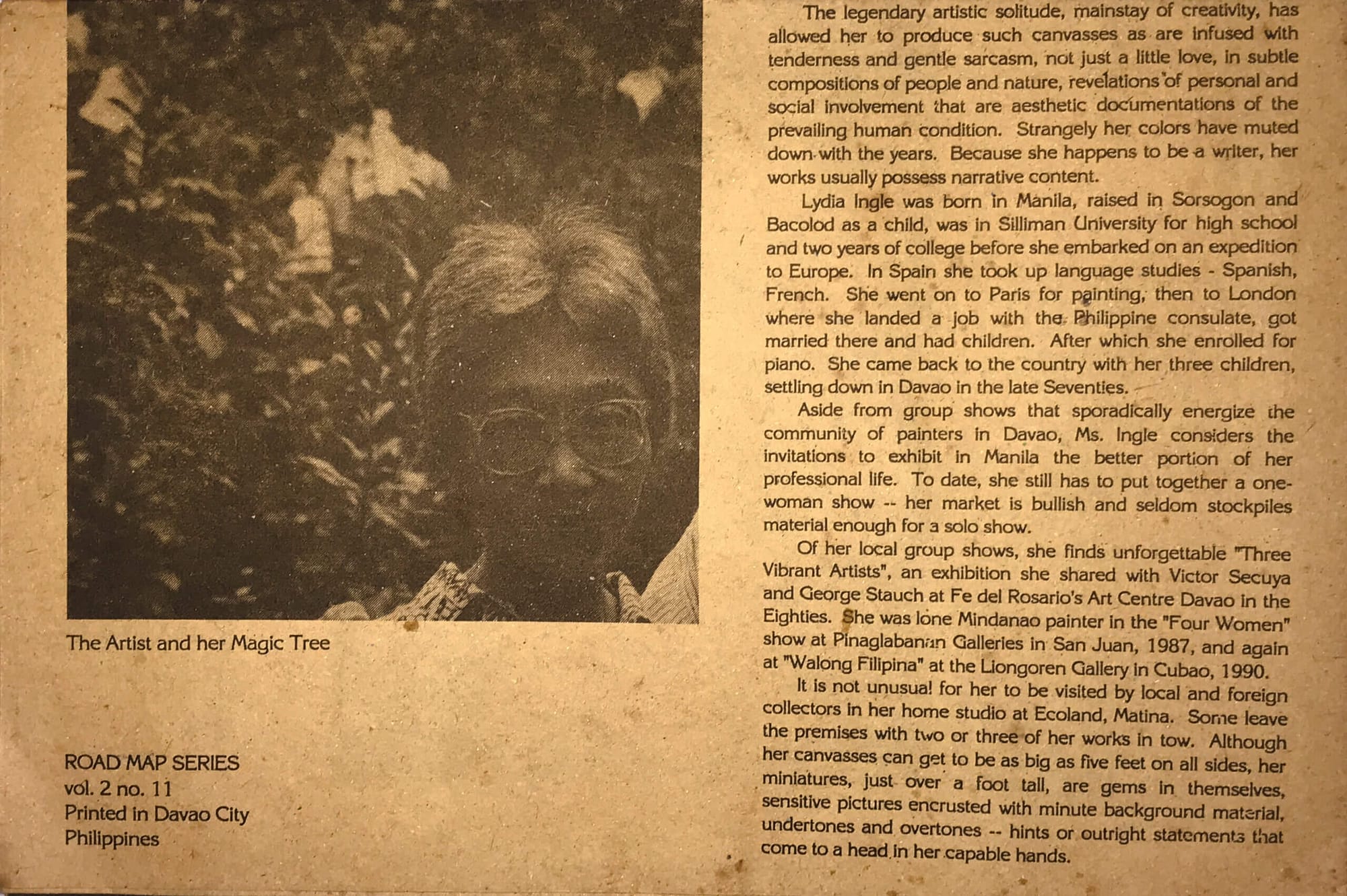 The legendary artistic solitude, mainstay of creativity, has allowed her to produce such canvasses as are infused with tenderness and gentle sarcasm, not just a little love, in subtle compositions of people and nature, revelations of personal and social involvement that are aesthetic documentations of the prevailing human condition. Strangely, her colors have muted down with the years. Because she happens to be a writer, her works usually possess narrative content. 
Lydia Ingle was born in Manila, raised in Sorsogon and Bacolod as a child, was in Siliman University for high school and two years of college before she embarked on an expedition to Europe. In Spain. She took up language studies – Spanish, French. She went on to Paris for painting, then to London where she landed a job with the Philippine consulate, got married there and had children. After which she enrolled for piano. She came back to the country with her three children, settling down in Davao in the late Seventies. 
Aside from group shows, she finds unforgettable "Three Vibrant Artists," an exhibition she shared with Victor Secuya and George Stauch at Fe del Rosario's Art Centre Davao in the Eighties. She was lone Mindanao painter in the "Four Women" show at Pinaglabanan Galleries in San Juan, 1987, and again at "Walong Filipina" at the Liongoren Gallery in Cubao, 1990. 
It is not unusual for her to be visited by local and foreign collectors in her home studio at Ecoland, Matina. Some leave the premises with two or three of her works in tow. Although her canvasses can get to be as big as five feet on all slides, her miniatures, just over a foot tall, are gems in themselves, sensitive pictures encrusted with minute backgrounds material, undertones and overtones — hints or outright statement that come to a head in her capable hands.