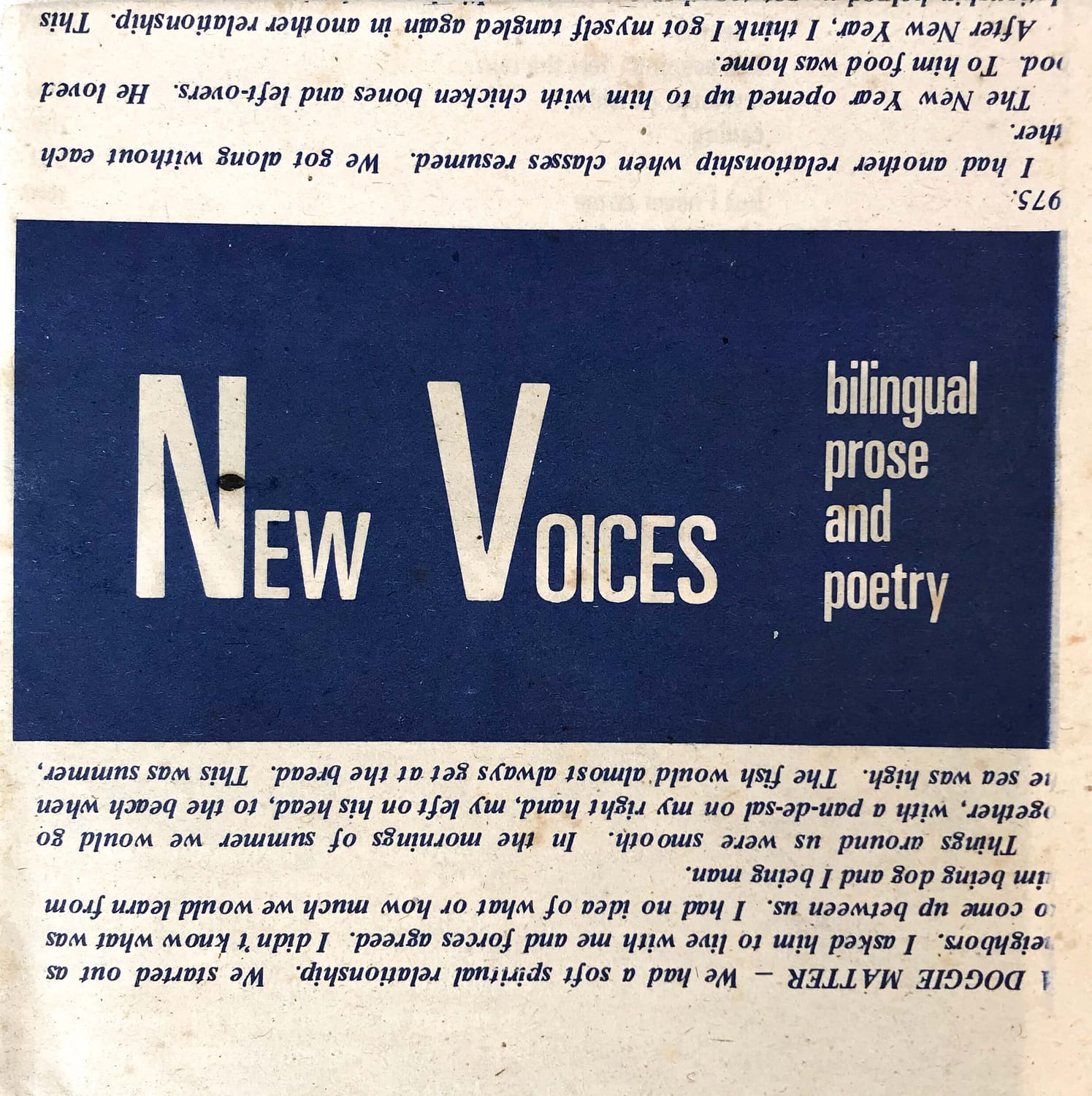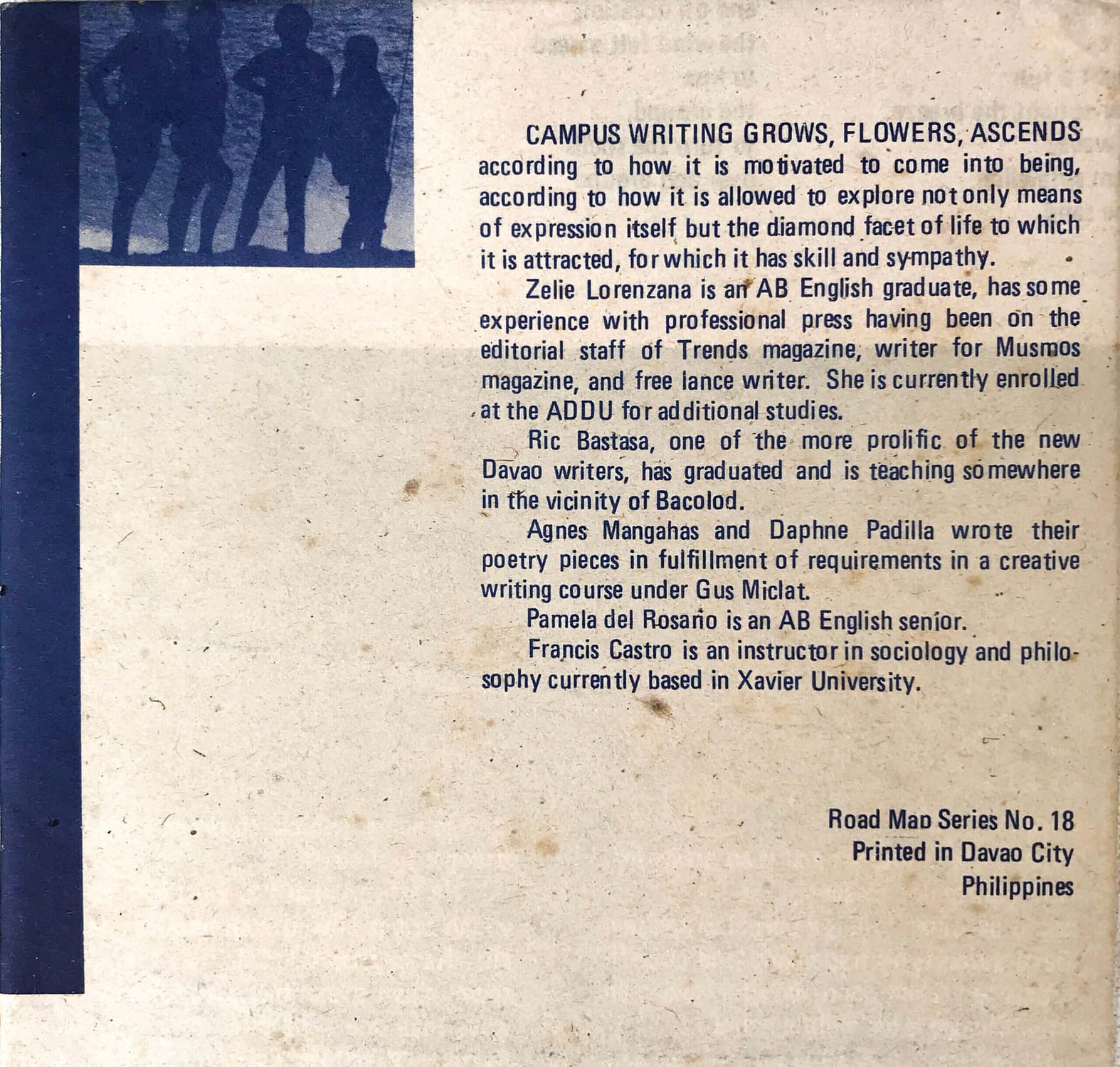 CAMPUS WRITING GROWS, FLOWERS, ASCENDS according to how it is motivated to come into being, according to how it is allowed to explore not only means of expression itself but the diamond facet of life to which it is attracted, for which it has skill and sympathy.
Zelie Lorenzana is an AB English graduate, has some experience with professional press having been on the editorial staff of Trends magazine, writer for Musmos magazine, and freelance writer. She is currently enrolled at the ADDU for additional studies.
Ric Bastasa, one of the more prolific of the new Davao writers, has graduated and is teaching somewhere in the vicinity of Bacolod.
Agnes Mangahas and Daphne Padilla wrote their poetry pieces in fulfillment of requirements in a creative writing course under Gus Miclat.
Pamela del Rosario is an AB English senior.
Francis de Castro is an instructor in sociology and philosophy currently based in Xavier University.