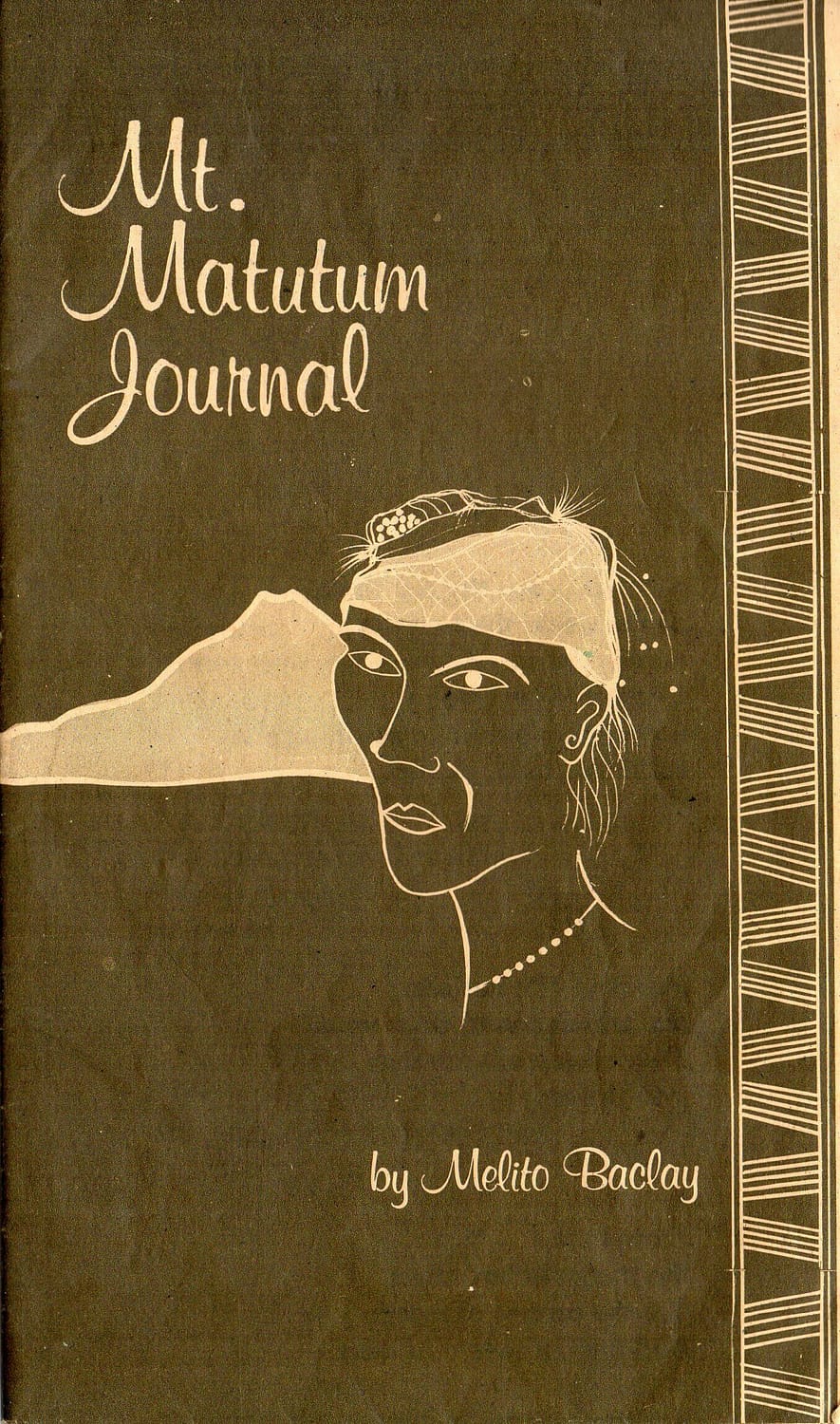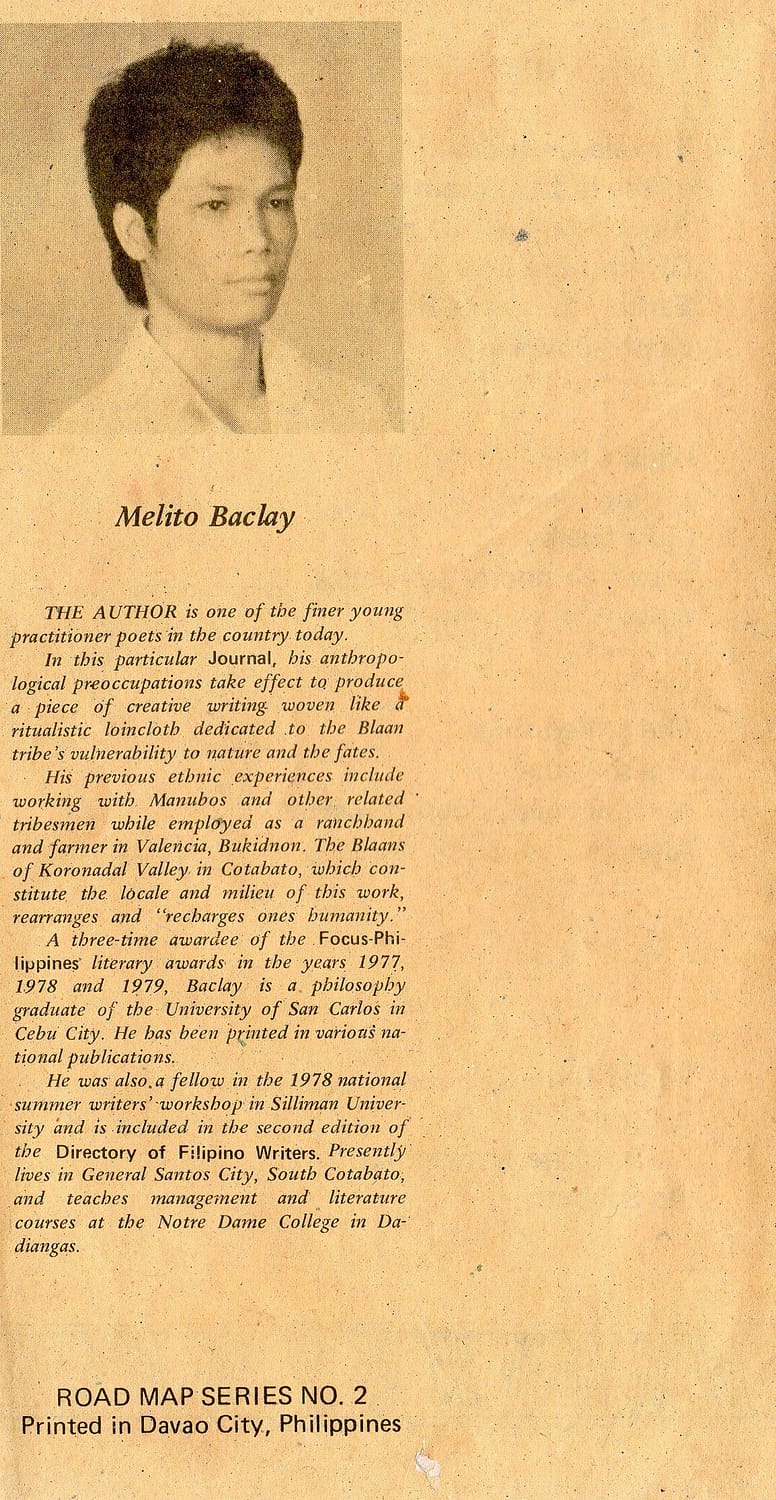 THE AUTHOR is one of the finer young practitioner poets in the country today.
In this particular Journal, his anthropological preoccupations take effect to produce a piece of creative writing woven like a ritualistic loincloth dedicated to the Blaan tribe's vulnerability to nature and the fates.
His previous ethnic experiences include working with Manobo's and other related tribesmen while employed as a ranch hand and farmer in Valencia, Bukidnon. The Blaans of Koronadal Valley in Cotabato, which constitute the locale and milieu of this work, rearranges and "recharges ones humanity.
A three-time awardee of the Focus-Philippines literary awards in the years 1977, 1978 and 1979, Baclay is a philosophy graduate of the University of San Carlos in Cebu City. He has been printed in various national publications.
He was also a fellow in the 1978 national summer writers' workshop in Silliman University and is included in the second edition of the Directory of Filipino Writers. Presently lives in General Santos City, South Cotabato, and teaches management and literature courses at the Notre Dame College in Dadiangas.