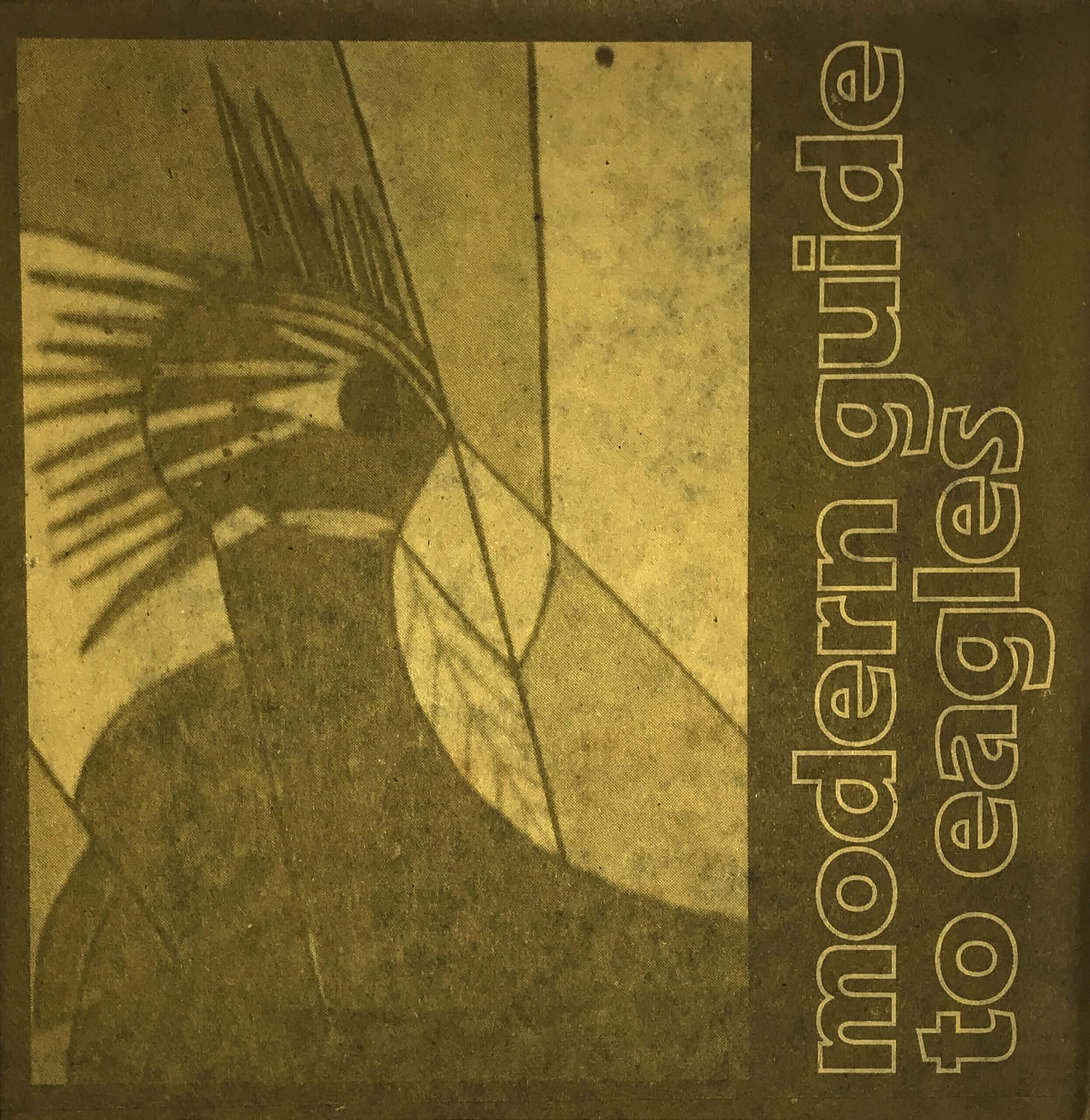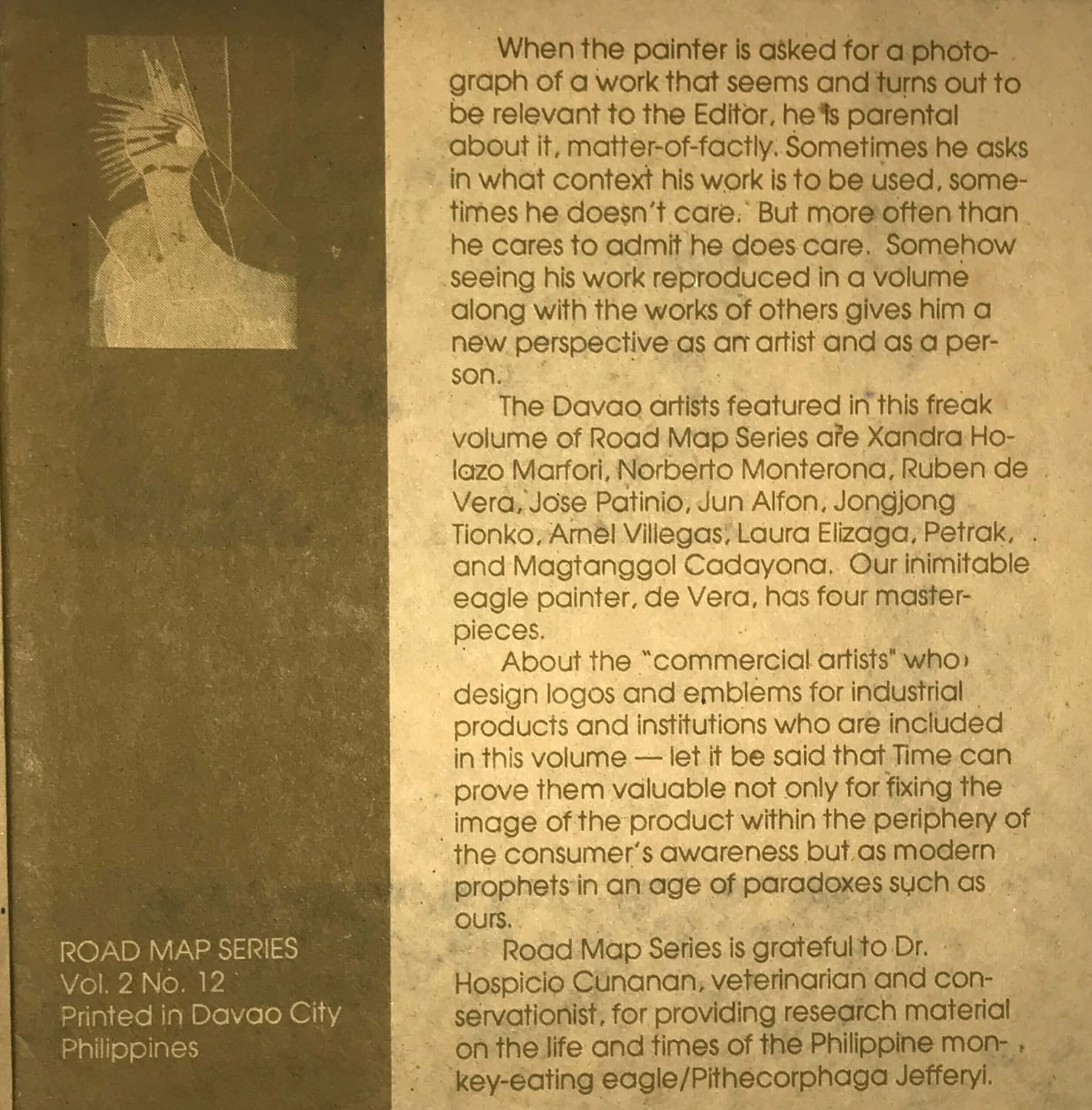 When the painter is asked for a photograph of a work that seems and turns out to be relevant to the Editor, he is parental about it, matter-of-factly. Sometimes he asks in what context his work is to be used, sometimes he doesn't care. But more often than he cares to admit he does care. Somehow seeing his work reproduced in a volume along with the works of others gives him a new perspective as an artist and as a person.
The Davao artists featured in this freak volume of Road Map Series are Xandra Holazo Marfori, Norberto Monterona, Ruben de Vera, Jose patinio, Jun alfon, Jongjong Tionko, Arnel Villegas, Laura Elizaga, Patrak, and Magtanggol Cadayona. Our inimitable eagle painter, de Vera has four masterpieces.
About the "commercial artists" who design logos and emblems for industrial products and institutions who are included in this volume — let it be said that Time can prove them valuable not only for fixing the image of the product within the periphery of the consumer's awareness but as modern prophets in an age of paradoxes such as ours.
Road Map Series is grateful to Dr. Hospicio Cunanan, veterinarian and conservationist, for providing research material on the life and times of the Philippine monkey-eating eagle (Pithecophaga jefferyi).
Road Map Series
Vol. 2 No. 12
Printed in Davao City
Philippines