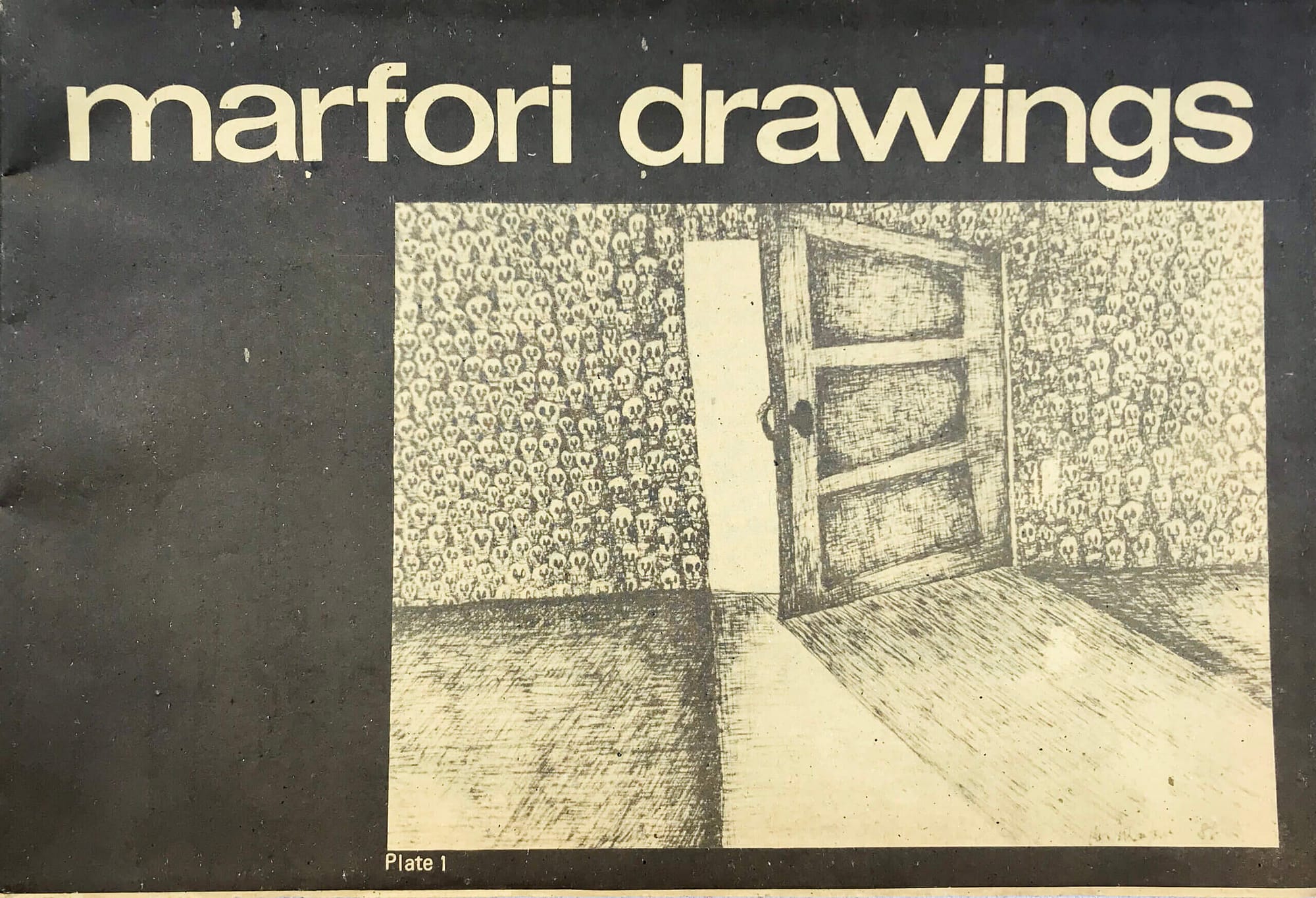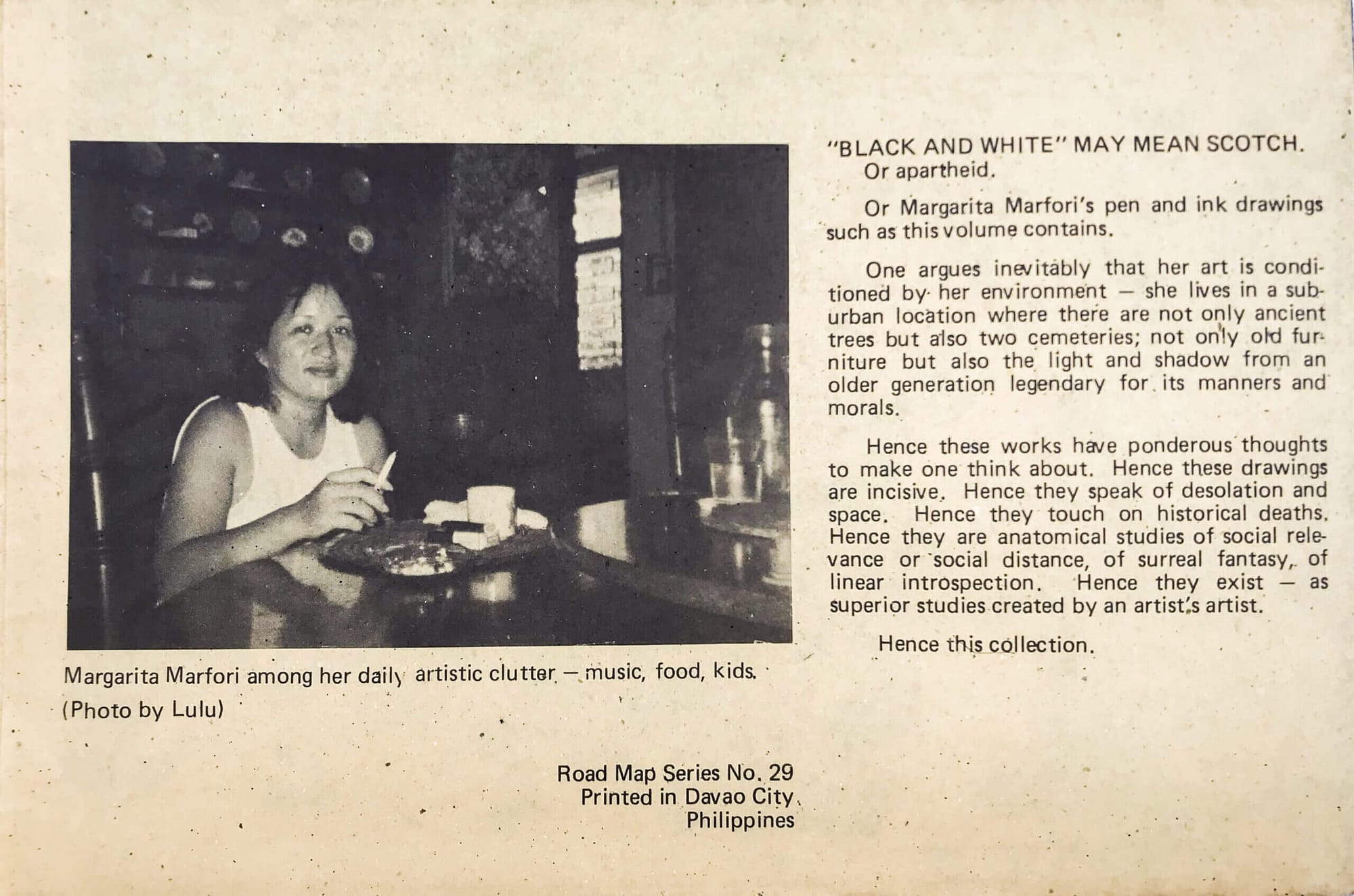 "BLACK AND WHITE" MAY MEAN SCOTCH. 
Or apartheid. 
Or Margarita Marofori's pen and ink drawings such as this volume contains. 
One argues inevitably that her art is conditioned by her environment — where she lives in a suburban location where there are not only ancient trees but also two cemeteries; not only old furniture but also the light and shadow from older generation legendary for its manners and morals. 
Hence these works have ponderous thoughts to make one think about. Hence these drawings are incisive. Hence they speak of desolation and space. Hence they touch on historical deaths. Hence they are anatomical studies of social fantasy, of linear introspection. Hence they exist — as superior studies created by an artist's artist. 
Hence this collection. 
Road Map Series No. 29 
Printed in Davao City
Philippines