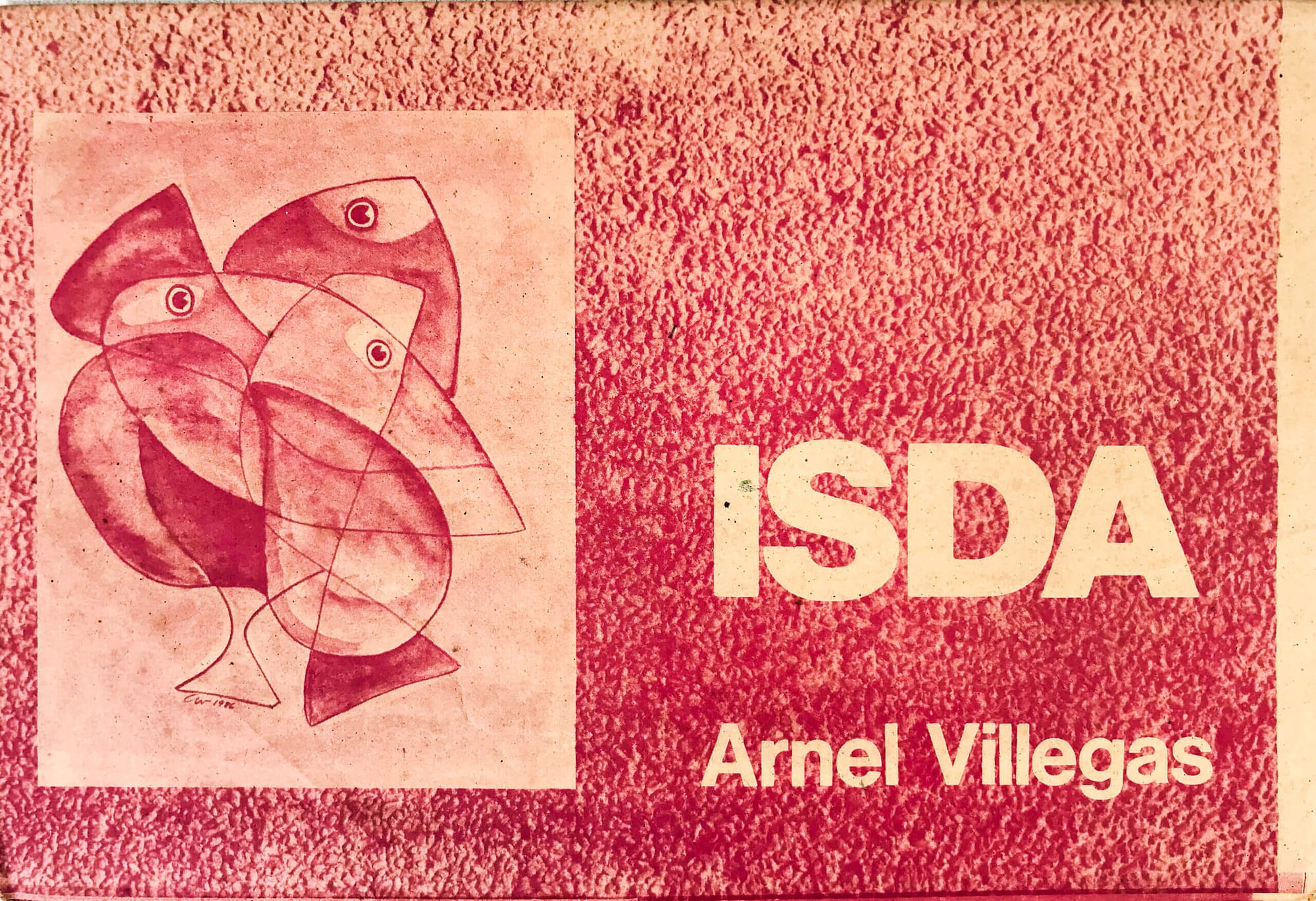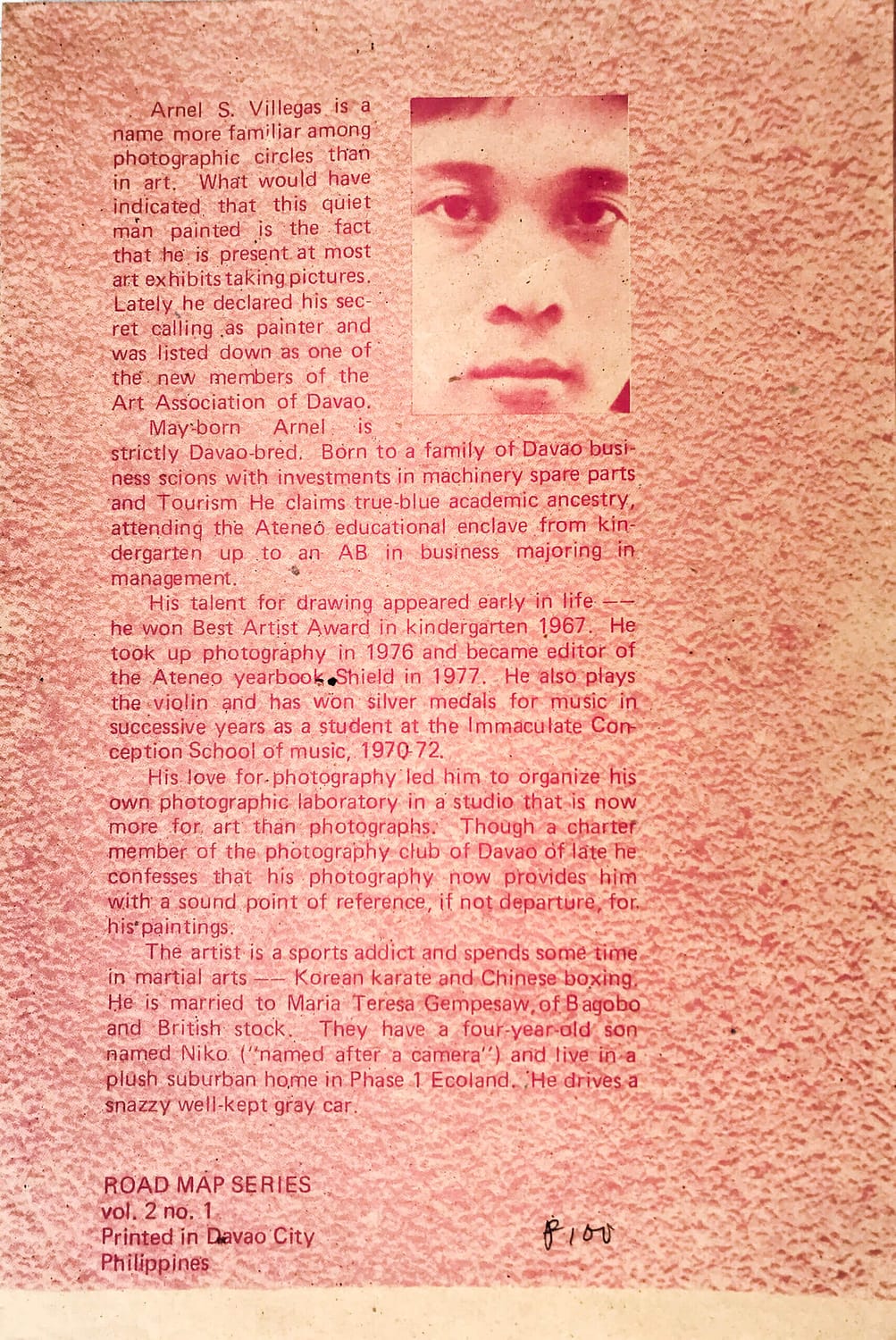 Arnel S. Villegas is a name more familiar among photographic circles than in art. What would have indicated that this quiet man painted is the fact that he is present at most art exhibits taking pictures. Lately he declared his secret calling as painter and was listed down as one of the new members of the Art Association of Davao.
May-born Arnel is strictly Davao-bred. Born to a family of Davao business scions with investments in machinery spare parts and Tourism. He claims true-blue academic ancestry attending the Ateneo educational enclave from kindergarten up to an AB in business majoring in management.
His talent for drawing appeared early in life — he won Best Artist Award in kindergarten 1967. He took up photography in 1976 and became editor of the Ateneo yearbook Shield in 1977. He also plays the violin and has won silver medals for music in successive years as a student at the Immaculate Conception School of music, 1970-1972.
His love for photography led him to organize his own photographic laboratory in a studio that is now more for art than photographs. Though a charter member of the photography club of Davao of late, he confesses that his photography now provides him with a sound point of reference, not departure for his paintings.
The artist is a sports addict and spends some time in martial arts — Korean karate and Chinese boxing. He is married to Maria Teresa Gempesaw of Bagobo and British stock. They have a four year old son named Niko ("named after a camera") and live in a plush suburban home in Phase 1 Ecoland. He drives a snazzy well-kept gray car.
ROAD MAP SERIES vol. 2 no. 1
Printed in Davao City, Philippines