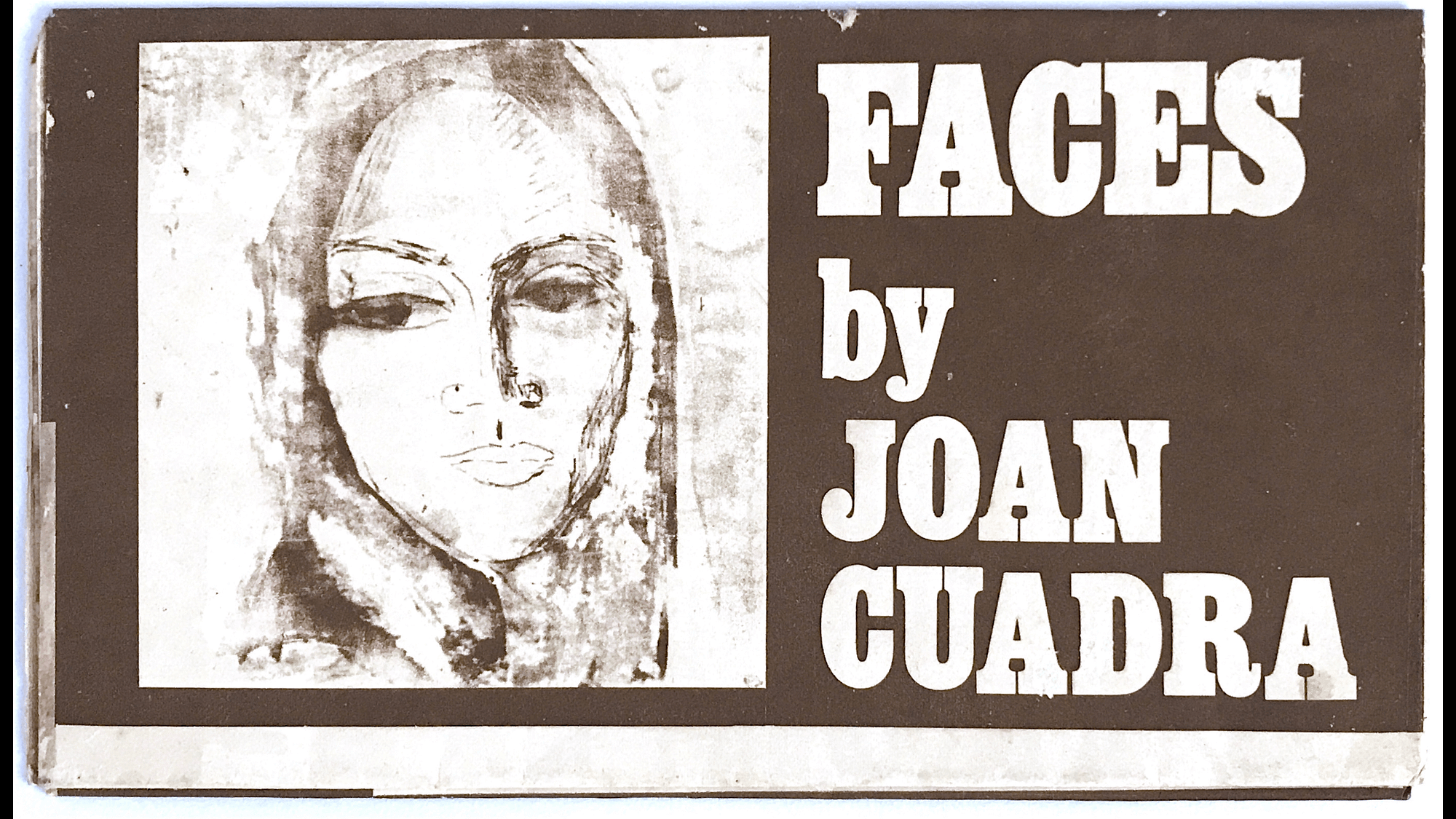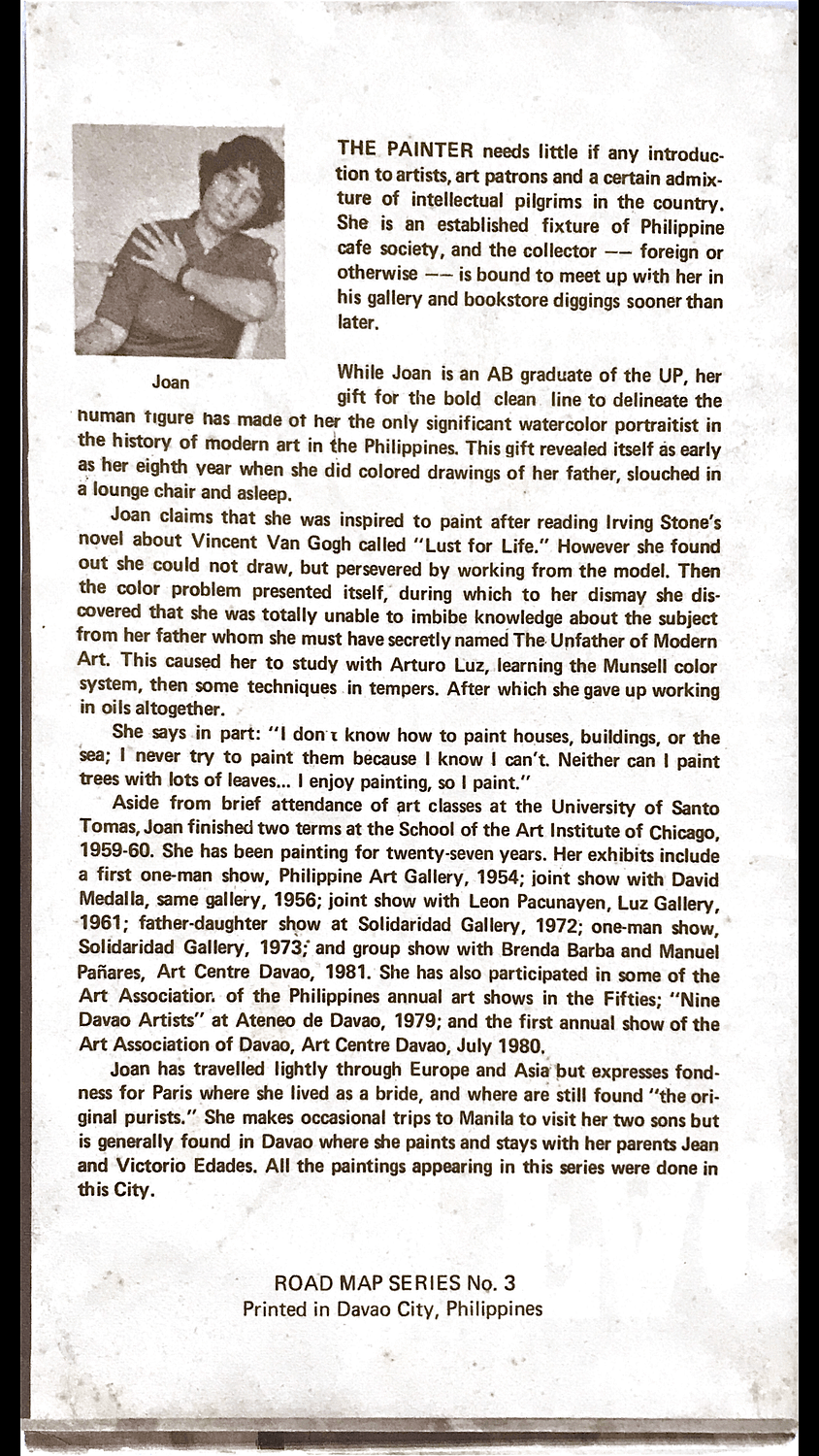 THE PAINTER needs little if any introduction to artists, art patrons and a certain admixture of intellectual pilgrims in the country. She is an established fixture of Philippine cafe society, and the collector – foreign or otherwise – is bound to meet up with her in his gallery and bookstore diggings sooner than later.
While Joan is an AB graduate of the UP, her gift for the bold clean line to delineate the human figure has made of her the only significant watercolor portraitist in the history of modern art in the Philippines. This gift revealed itself as early as her eight year when she did colored drawings of her father, slouched in a lounge chair and asleep.
Joan claims that she was inspired to paint after reading Irving Stone's novel about Vincent Van Gogh called "Lust for Life." However, she found out she could not draw, but persevered by working from the model. Then the color problem presented itself, during which to her dismay she discovered that she was totally unable to imbibe knowledge about the subject from her father whom she must have secretly named The Unfather of Modern Art. This caused her to study with Arturo Luz, learning the Munsell color system, then some techniques in tempers. After which she gave up working in oils altogether.
She says in part: "I don't know how to paint houses, buildings, or the sea; I never try to paint them because I know I can't. Neither can I paint trees with lots of leaves…. I enjoy painting, so I paint."
Aside from brief attendance of art classes at the University of Santo Tomas, Joan finished two terms at the School of the Art Institute of Chicago, 1959-60. She has been painting for twenty-seven years. Her exhibits include a first one-man show, Philippine Art Gallery, 1954; joint show with David Medalla, same gallery, 1956; joint show with Leon Pacunayen, Luz Gallery, 1961; father-daughter show at Solidaridad Gallery, 1972; one-man show Solidaridad Gallery, 1973; and group show with Brenda Barba and Manuel Pañares, Art Centre Davao, 1981. She has also participated in some of the Art Association of the Philippine annual art shows in the Fifties; "Nine Davao Artists" at Ateneo de Davao, 1979; and the first annual show of the Art Association of Davao, Arts Centre Davao, July 1980.
Joan has travelled lightly through Europe and Asia but expresses fondness for Paris where she lives as a bride, and where are still found "the original purists." She makes occasional trips to Manila to visit her two sons but is generally found in Davao where she paints and stays with her parents Jean and Victorio Edades. All the paintings appearing in this series were done in this City.