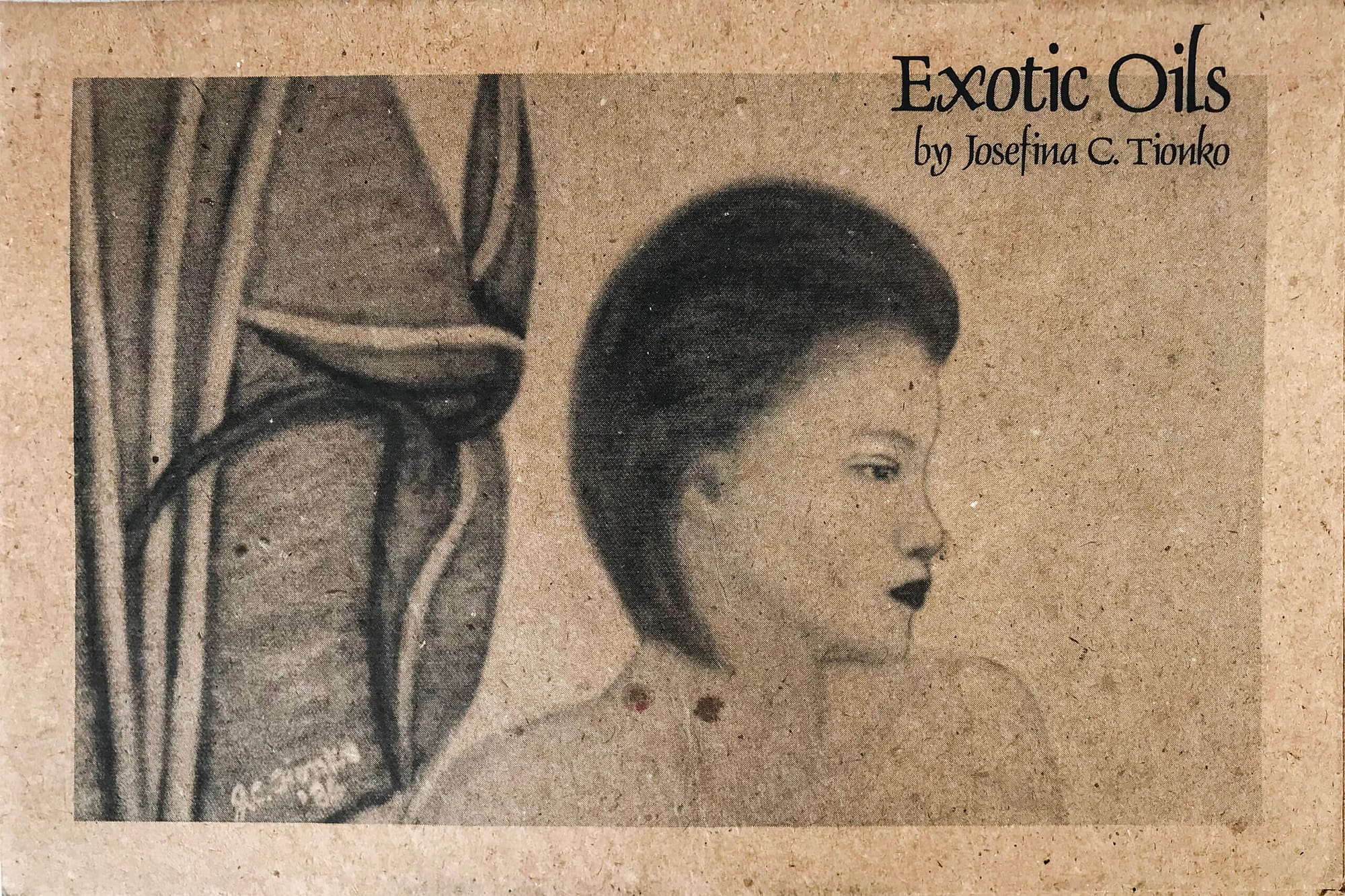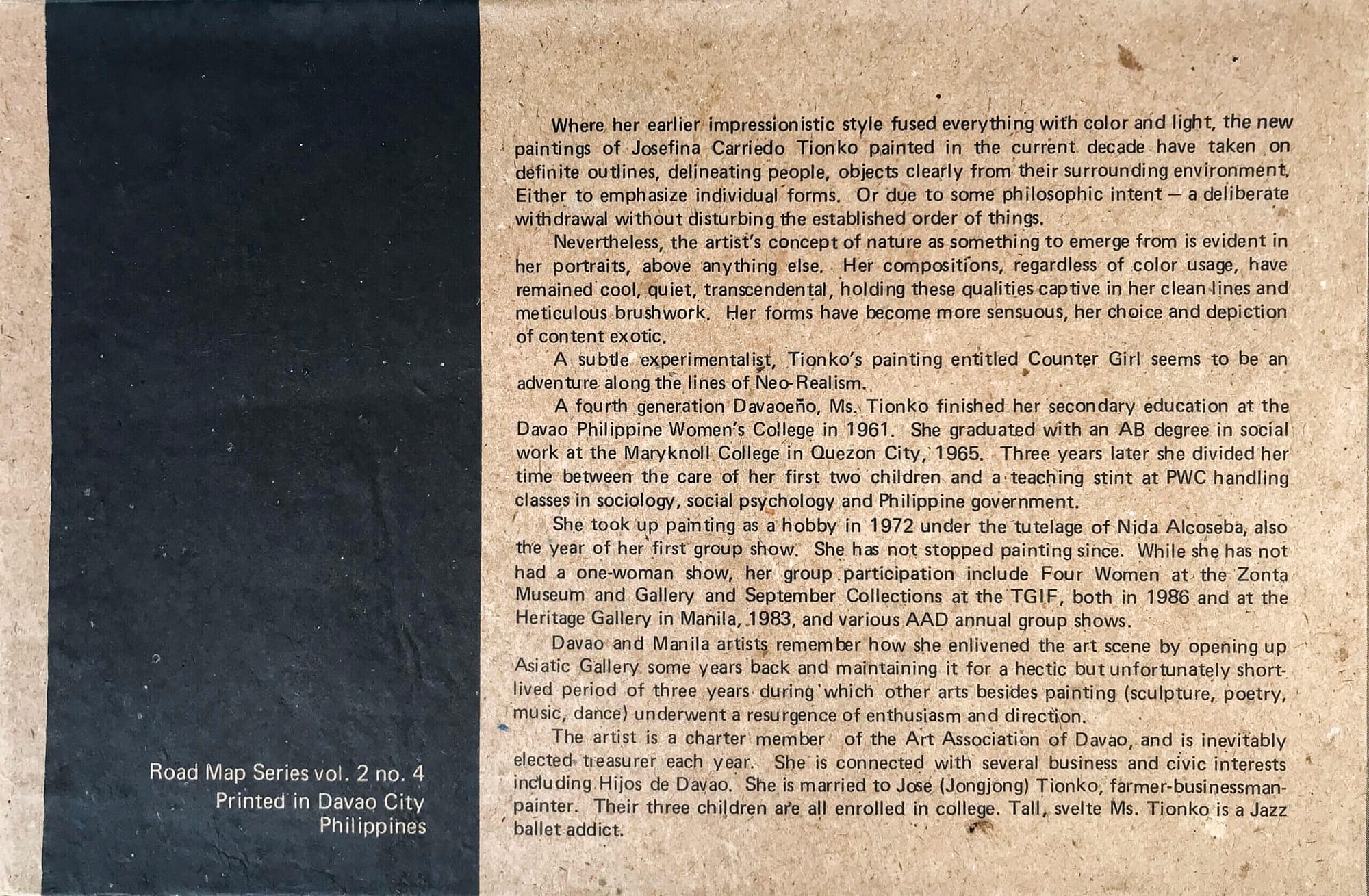 Where her earlier impressionistic style fused everything with color and light, the new paintings of Josefina Carriedo Tionko painted in the current decade have taken on definite outlines, delineating people, objects clearly from their surrounding environment. Either to emphasize individual forms. Or due to some philosophic intent — a deliberate withdrawal without disturbing the established order of things.
Nevertheless, the artist's concept of nature is something to emerge from is evident in her portraits, above anything else. Her compositions, regardless of color usage, have remained cool, quiet, transcendental, holding these qualities captive in her clean lines and meticulous brushwork. Her forms have become more sensuous, her choice and depiction of content exotic. 
A subtle experimentalist, Tionko's painting entitled Counter Girl seems to be an adventure along the lines of Neo Realism. 
A fourth generation Davaeño, Ms. Tionnko finished her secondary education at the Davao Philippine Women's College in 1961. She graduated with an AB degree in social work at the Maryknoll College in Quezon City, 1965. Three years later she divided her time between the care of her first two children and a teaching stint at PWC handling classes in sociology, social psychology and Philippine government.
She took up painting as a hobby in 1972 under the tutelage of Nida Alcoseba, also the year of her first group show. She has not topped painting since. While she has not had a one-woman show, her group participation include Four Women at the Zonta Museum and Gallery and September Collections at the TGIF, both in 1986 and at the Heritage Gallery in Manila, 1983 and various AAD annual group shows.
Davao and Manila artists remember how she enlivened the art scene by opening up Asiatic Gallery some years back and maintaining it for a hectic but unfortunately short-lived period of three years during which other arts besides painting (sculpture, poetry, music, dance) underwent a resurgence of enthusiasm and direction. 
The artist is a charter member of the Art Association of Davao, and is inevitably elected treasurer each year. She is connected with several business and civic interests including Hijos de Davao. She is married to Jose (Jongjong) Tionko, farmer-businessman-painter. Their three children are all enrolled in college. Tall, svelte Ms. Tionko is a Jazz ballet addict.