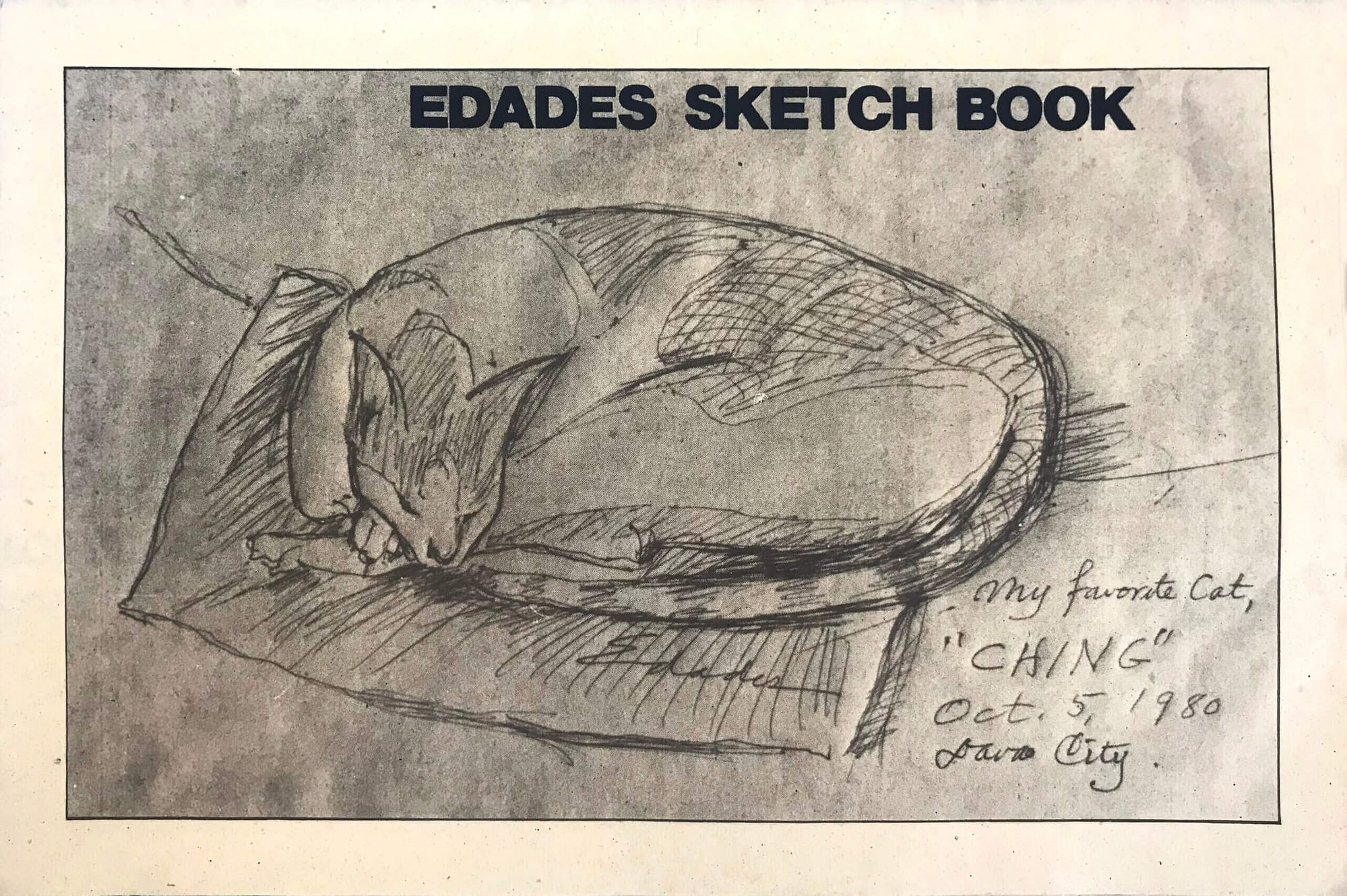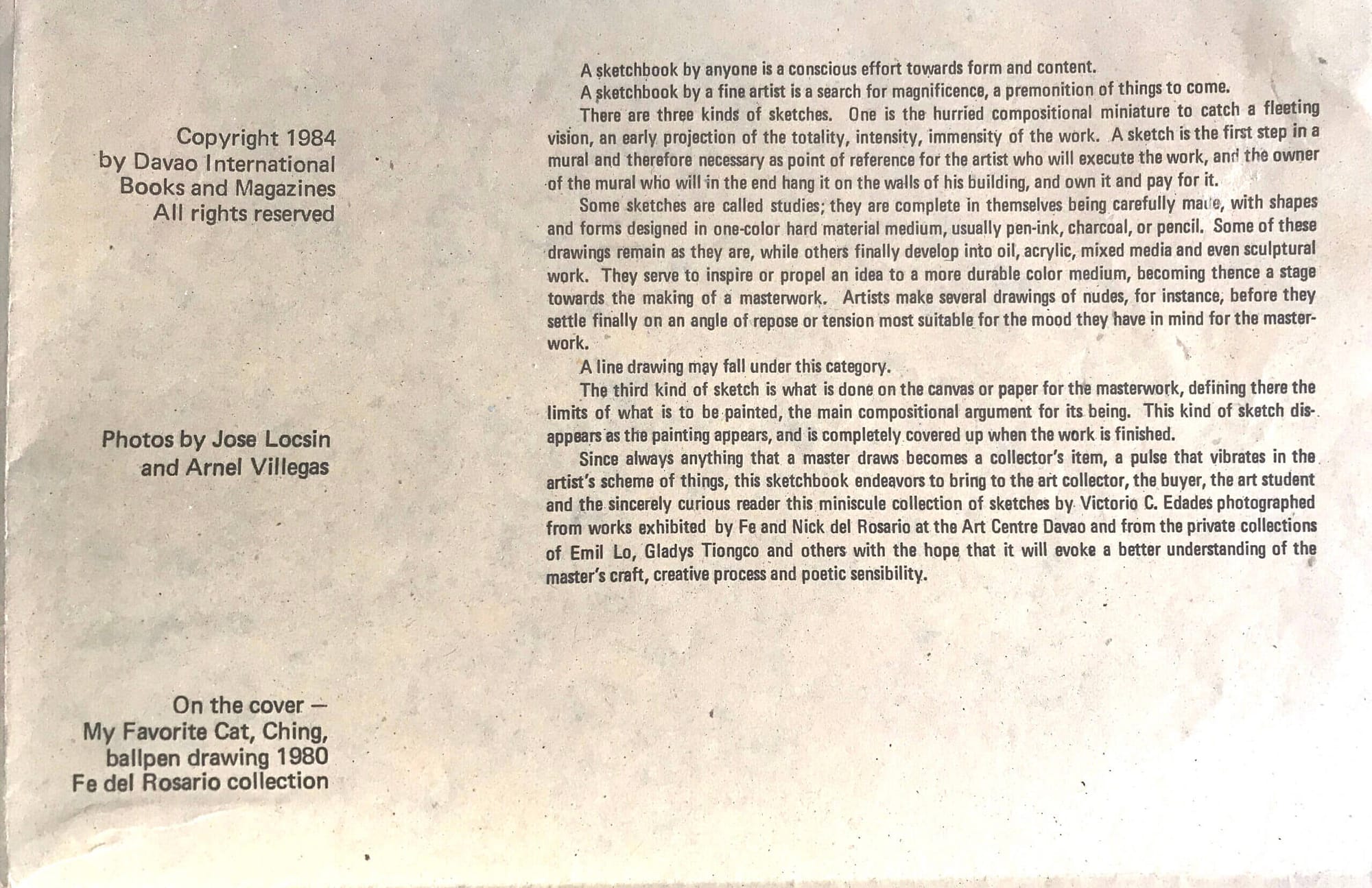 Edades Sketchbook
Victor C. Edades National Artist and Father of Modern Art in the Philippines needs no introduction. Suffice it to say that during his decades of active involvement in the Philippine artistic arena, Edades' impact has been varied. His works had once elicited shock, outrage, mockery. At this point in our artistic experience, when confusing art trends have come and gone, and abstract art, little understood as it is, is probably here to stay. Edades' works remain art encompassing an infinite scope of expressiveness rendered as naturally and as vitally as breathing.
The few selected sketches in this slender volume of which some are subtle intimate visions and others are powerful complex designs to a small degree illustrate a style eloquent in treatment of different themes executed in a true master's sure unerring hand.
The portraits are lonely faces that linger and disturb the mind like luminous dream apparitions that haunt us with clarity sharper than the limited reality we see around us.
The profile of the young Joan (1941), drawn with exceeding economy of line, is intensely sensitive and startingly vulnerable. There is something poignant about the long slender curve of her neck, so bare and fragile.
A seated nude model whom we uncannily immediately recognize as a lady. Here, from her head to her toes, every line and curve vibrate with the force of an imperious woman caught in a pose of unflinching defiance. She sits, here head and torso slightly thrust forward in an attitude of earnest supplication. She pleads with her eyes and we feel her pain; we sense her resignation. For the viewer, the subject's distress is real and immediate.
There are two very intimate studies of beguiling youth, its lushness and innocence tinged with a certain gentle feminine discontent. A figure reclines as though waiting for her somewhat tense body to find repose. Her pretty face dreams – of what?
Contrasting with the sketches of solitary women, the group compositions concern men at work, a subject that recurs in the works of Edades, before and since The Builders. The artist depicts men engaged in manual labor and achieves what few Filipino artists working on the same theme do – Edades succeeds in conveying a compelling unity in the dignity of the human straining together at tasks at hand whilst avoiding the common pitfall of sentimentality.
Finally, there is a study searching for the symbolism Edades used in greatly expanded form in the first of his murals, Rising Philippines painted in 1935 for the Capitol Theatre on the Escolta. The mural was lost when the Capitol Theatre was destroyed by American bombs during World War II.
— Lydia Ingle.