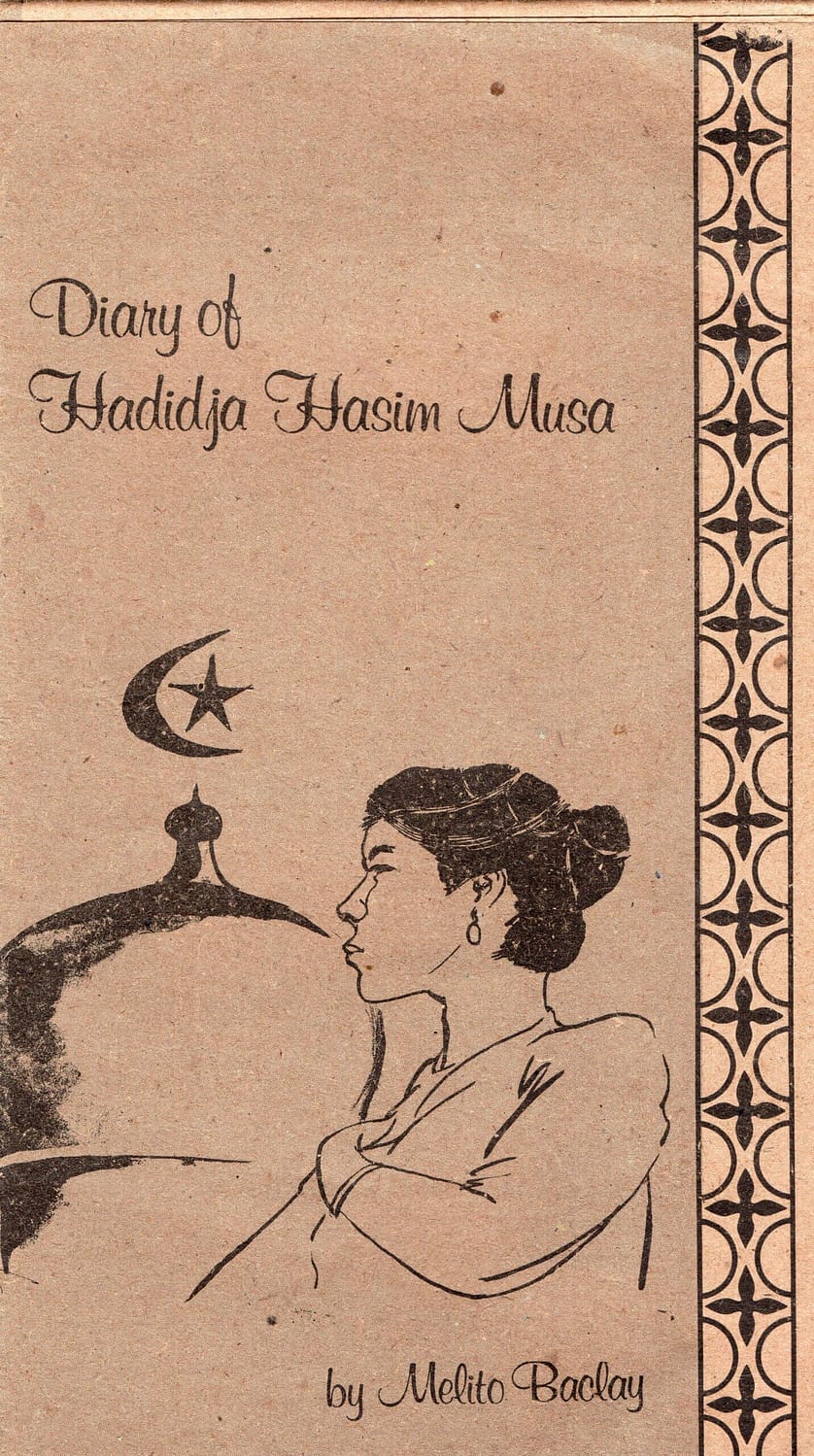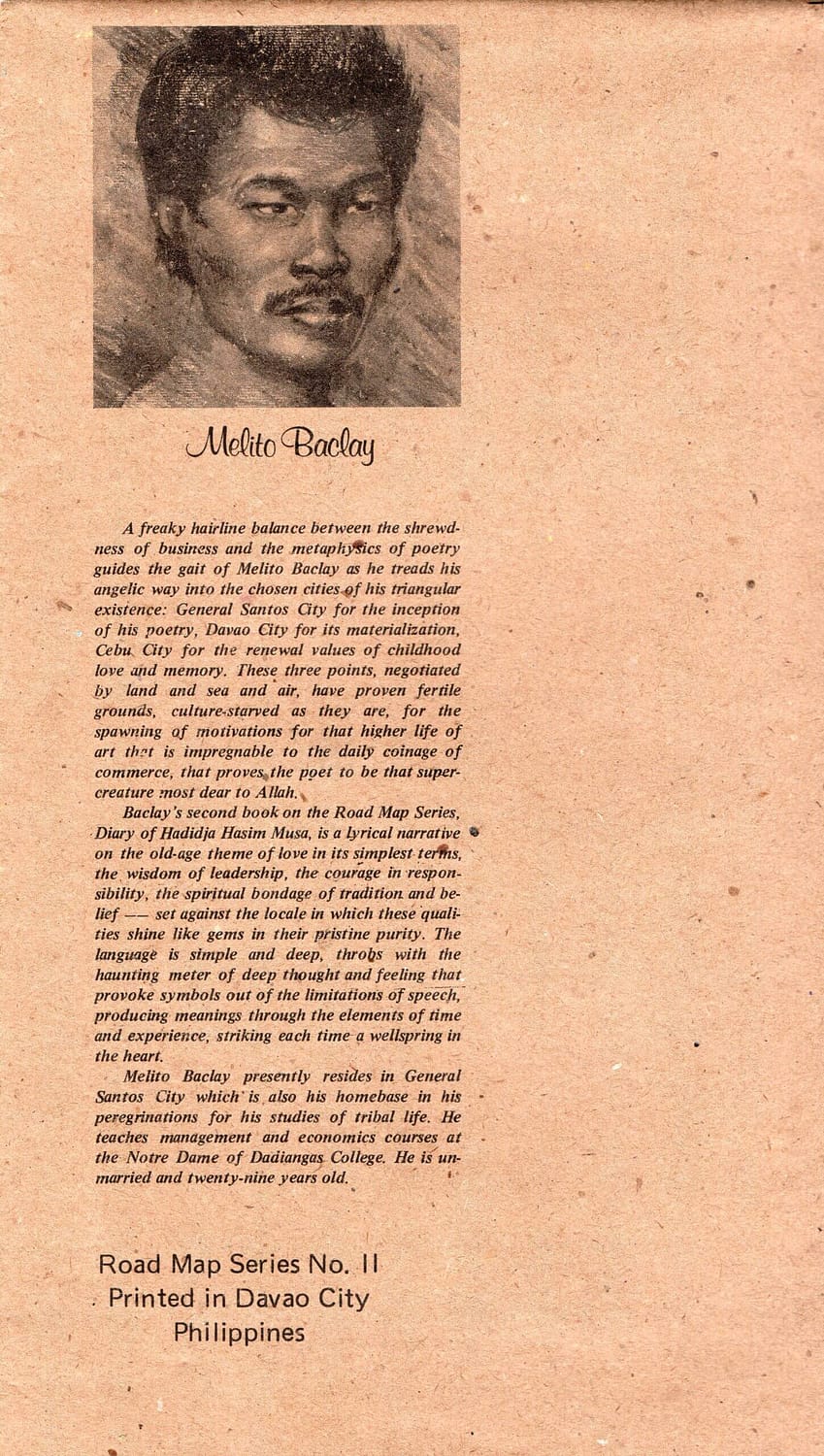 A freaky hairline balance between the shrewdness of business and the metaphysics of poetry guides the gait of Melito Baclay as he treads his angelic way into the chosen cities of triangular existence: General Santos City for the inception of his poetry, Davao City for its materialization, Cebu City for the renewal values of childhood love and memory. These three points, negotiated by land and sea and air, have proven fertile grounds, culture-starved as they are, for the spawning of motivations for that higher life of art that is impregnable to the daily coinage of commerce, that proves the poet to be that super creature most dear to Allah.
Baclay's second book on the Road Map Series, Diary of Hadidja Hasim Musa, is a lyrical narrative on the old-age them of love in its simplest terms, the wisdom of leadership, the courage in responsibility, the spiritual bondage of tradition and belief – set against the locale in which these qualities shine like gems in their pristine purity. The language is simple and deep, throbs with the haunting meter of deep thought and feeling that provoke symbols out of the limitations of speech, producing meanings through the elements of time and experience, striking each time a wellspring in the heart.
Melita Baclay presently resides in General Santos City which is also his homebase in his peregrinations for his studies of tribal life. He teaches management and economics courses at Notre Dame of Dadiangas College. He is unmarried and twenty-nine years old.