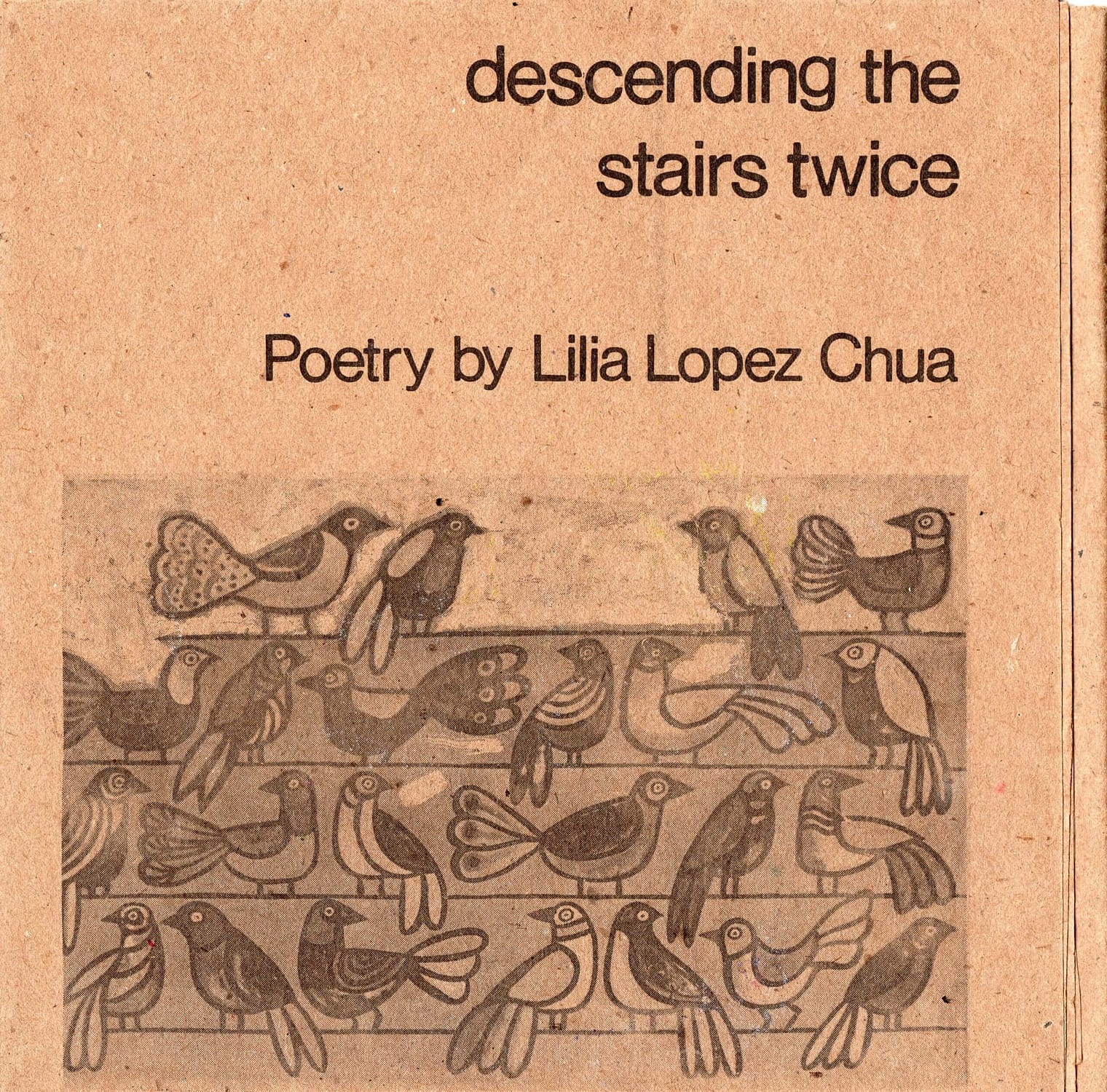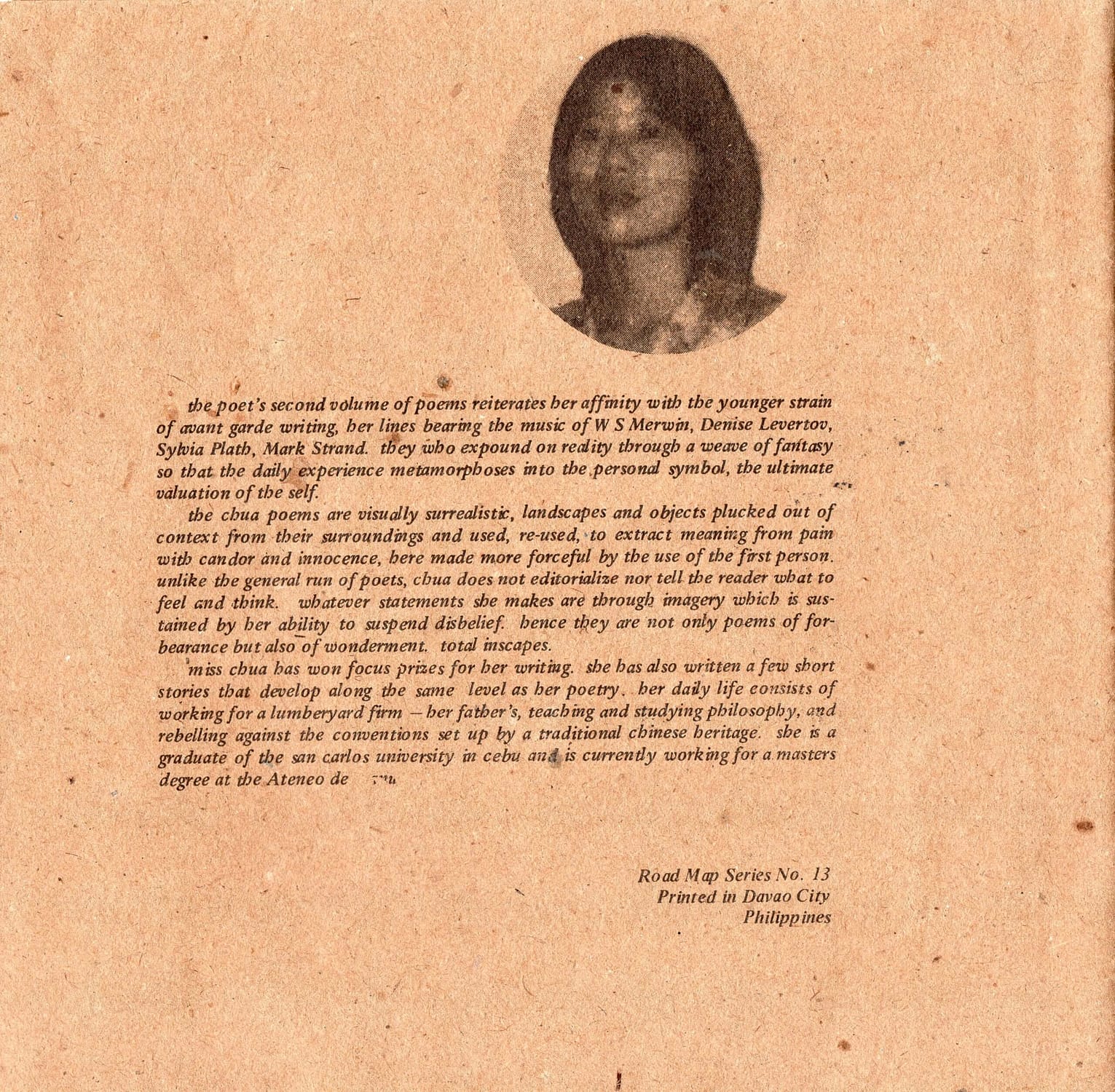 Lia Lopez Chua
The poet's second volume of poems reiterates her affinity with the younger strain of Avant Garde writing, her lines bearing the music of W.S Merwin, Denise Levertov, Sylvia Plath, Mark Strand. They who expound on reality through a weave of fantasy so that the daily experience metamorphoses into the personal symbol, the ultimate valuation of the self.
The Chua poems are visually surrealistic, landscapes and objects plucked out of context from their surroundings and used, re-used, to extract meaning from pain with candor and innocence, here and more forceful by the use of the first person. Unlike the general run of poets, Chua does not editorialize nor tell the reader what to feel and think. Whatever statements she makes are through imagery which is sustained by her ability to suspend disbelief. Hence, they are not only poems of forbearance but also wonderment. Total inscapes.
Miss Chua has won Focus prizes for her writing. She has also written a few short stories' that develop along the same level as her poetry. Her daily life consists of working for a lumberyard firm – her father's, teaching and studying philosophy, and rebelling against the conventions set up by a traditional Chinese heritage. She is a graduate of the San Carlos University in Cebu and is currently working for a master's degree at the Ateneo de Davao.