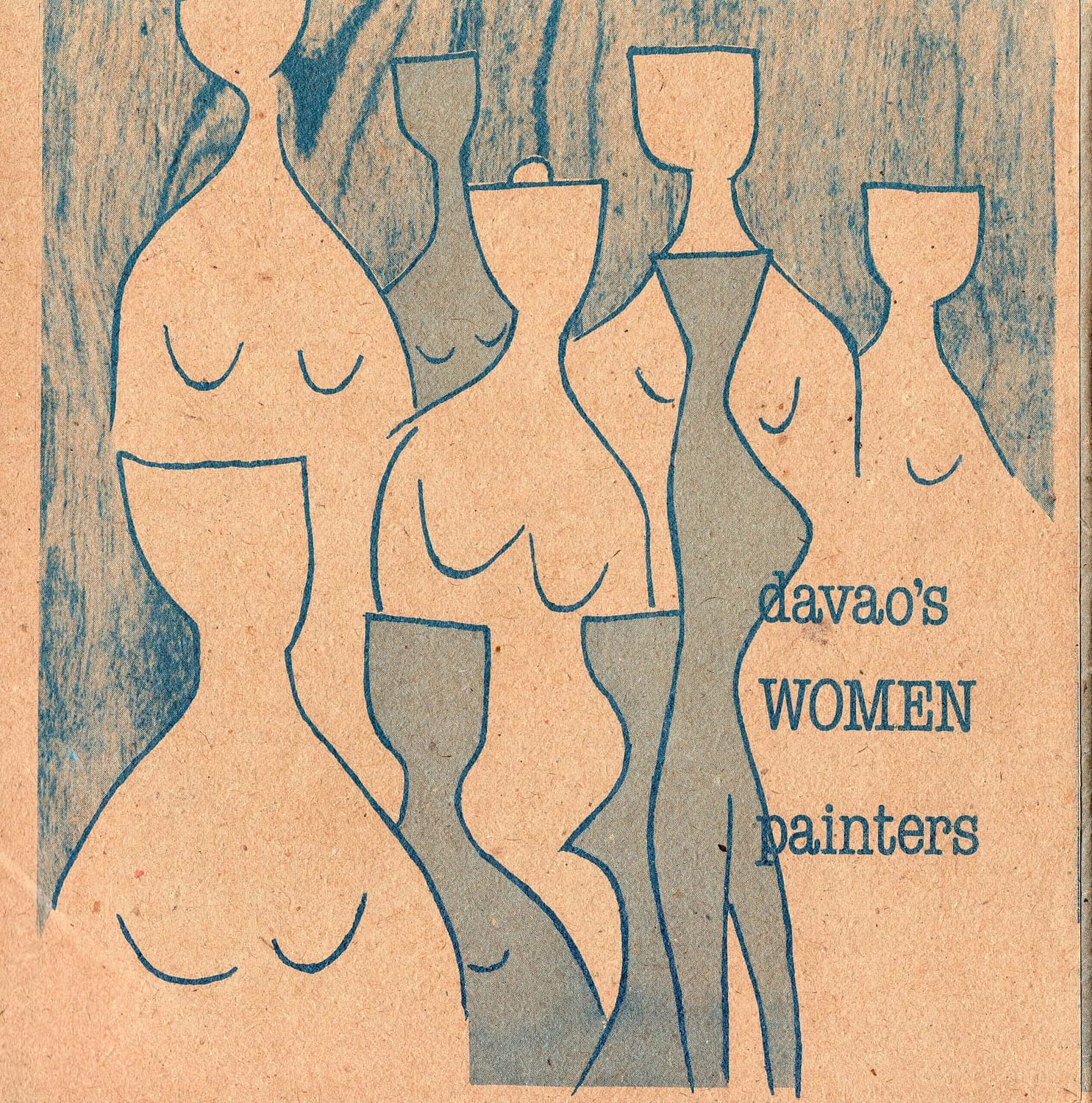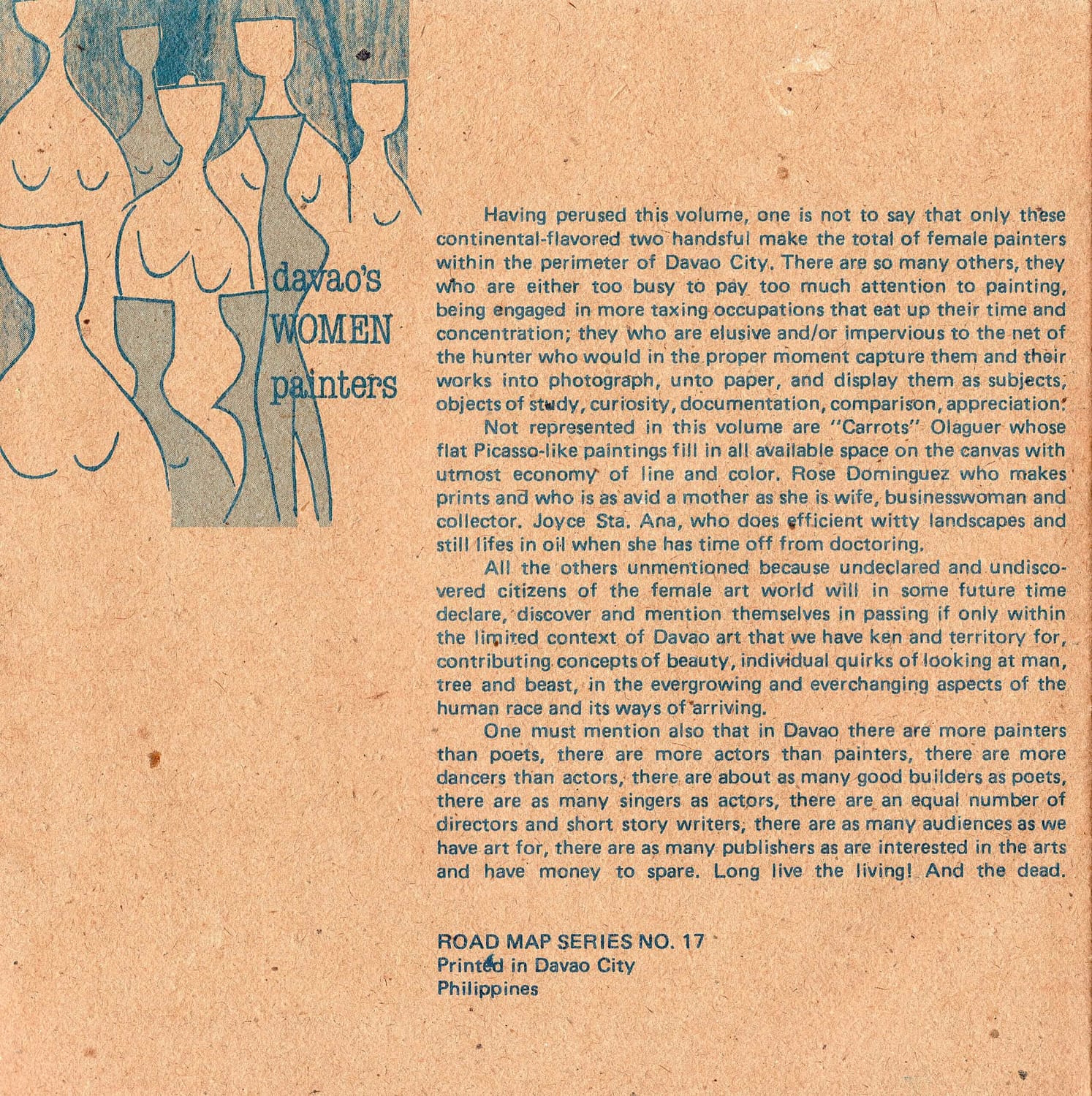 Davao's WOMEN painters 
Having perused this volume, one is not to say that only these continental-flavored two handsful make the total of female painters within the perimeter of Davao City. There are so many others, they who are either too busy to pay too much attention to painting, being engaged in more taxing occupations that eat up their time and concentration; they who are elusive and/or impervious to the net of the hunter who would in the proper moment capture them and their objects of study, curiosity, documentation, comparison, appreciation.
Not represented in this volume are "Carrots" Olaguer whose flat Picasso-like paintings fill in all available space on the canvas with utmost economy of line and color. Rose Dominguez who makes prints and who is as avid a mother as is wife, businesswoman and collector. Joyce Sta. Ana, who does efficient witty landscapes and still lifes in oil when she has time off from doctoring.
All the others unmentioned because undeclared and undiscovered citizens of the female art world will in some future time declare, discover and mention themselves in passing if only within the limited context of Davao art that we have ken and territory for, contributing concepts of beauty, individual quirks of looking at man, tree and beast, in the evergrowing and everchanging aspects of the human race and its ways of arriving.
One must mention also that in Davao there are more painters than poets, there are more actors than painters, there are more dancers than actors, there are about as many good builders as poets, there are as many singers as actors, there are an equal number of directors and short story writers, there are as many audiences as we have art for, there are as many publishers as are interested in the arts and have money to spare. Long live the living! And the dead.