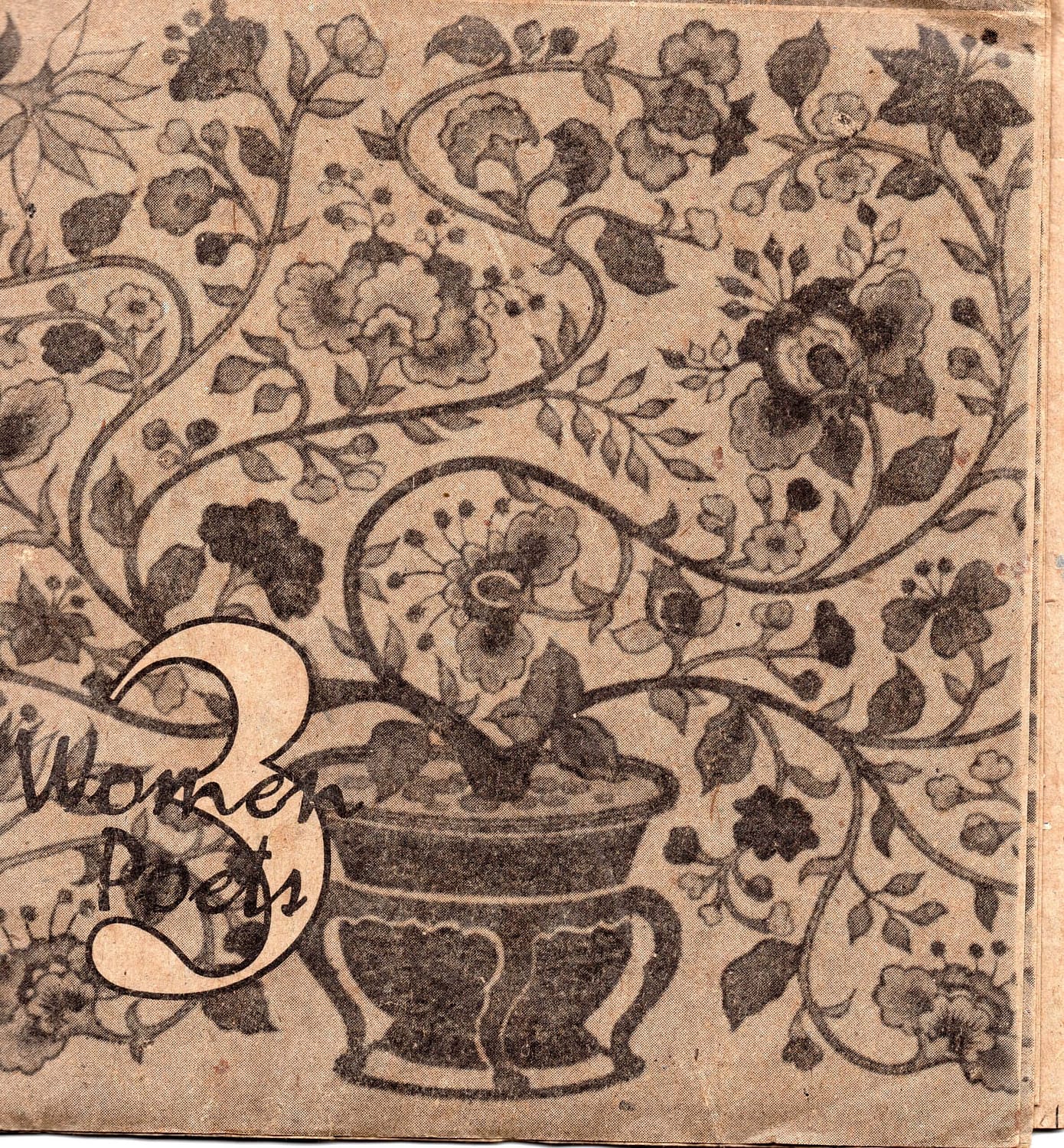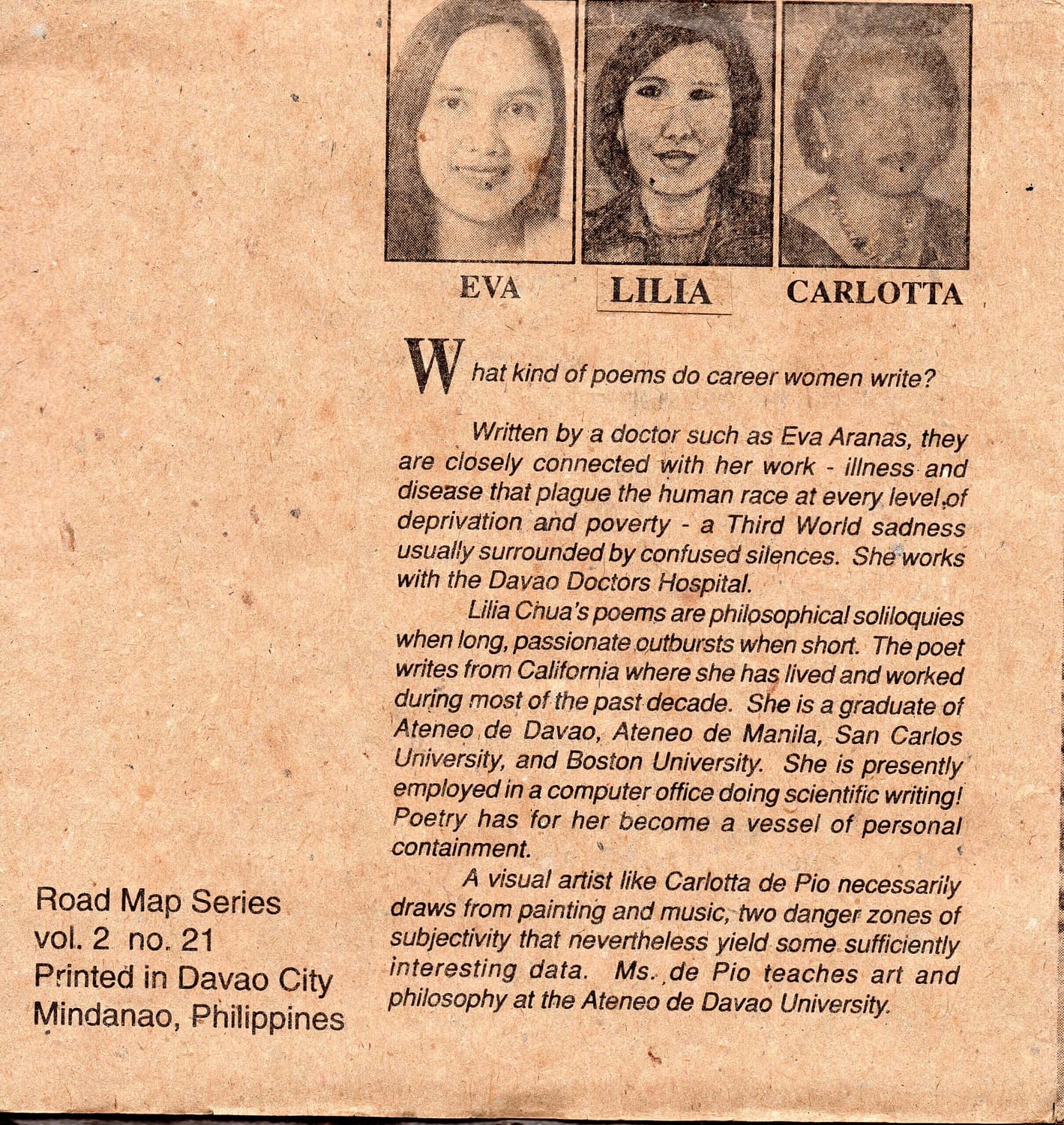 What kind of poems do career women write?
Written by a doctor such as Eva Aranas, they are closely connected with her work – illness and disease that plague the human race at every level of deprivation and poverty – a Third World sadness usually surrounded by confused silences. She works with the Davao Doctors Hospital.
Lilia Chua's poems are philosophical soliloquies when long, passionate outbursts when short. The poet writes from California where she has lived and worked during most of the past decade. She is a graduate of Ateneo de Davao, Ateneo de Manila, San Carlos University, and Boston University. She is presently employed in a computer office doing scientific writing! Poetry has for her become a vessel of personal containment.
A visual artist like Carlotta de Pio necessarily draws from painting and music, two danger zones of subjectivity that nevertheless yield some sufficiently interesting data. Ms. De Pio teaches art and philosophy at the Ateneo de Davao University.
Road Map Series Vol. 2 No. 21