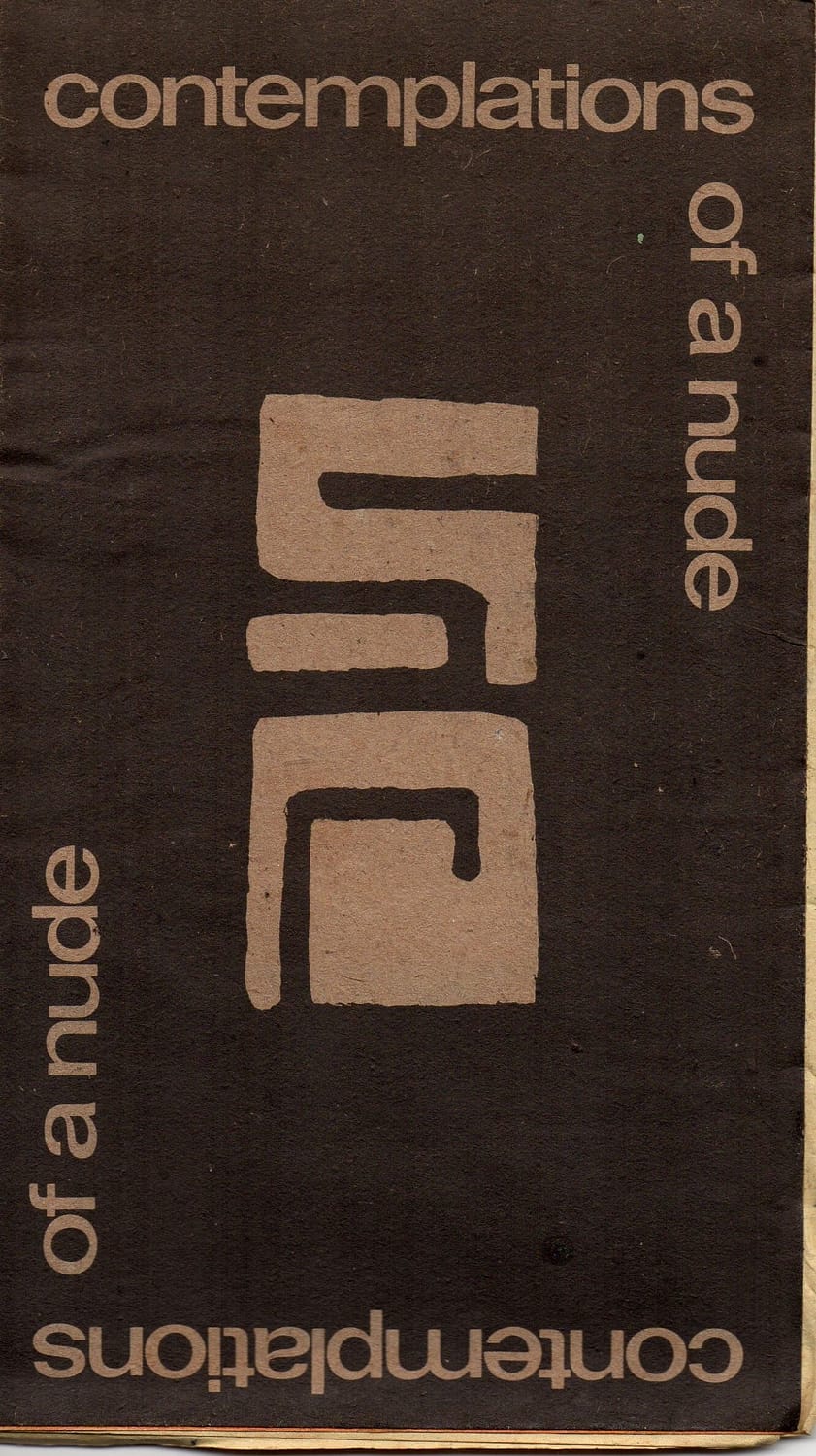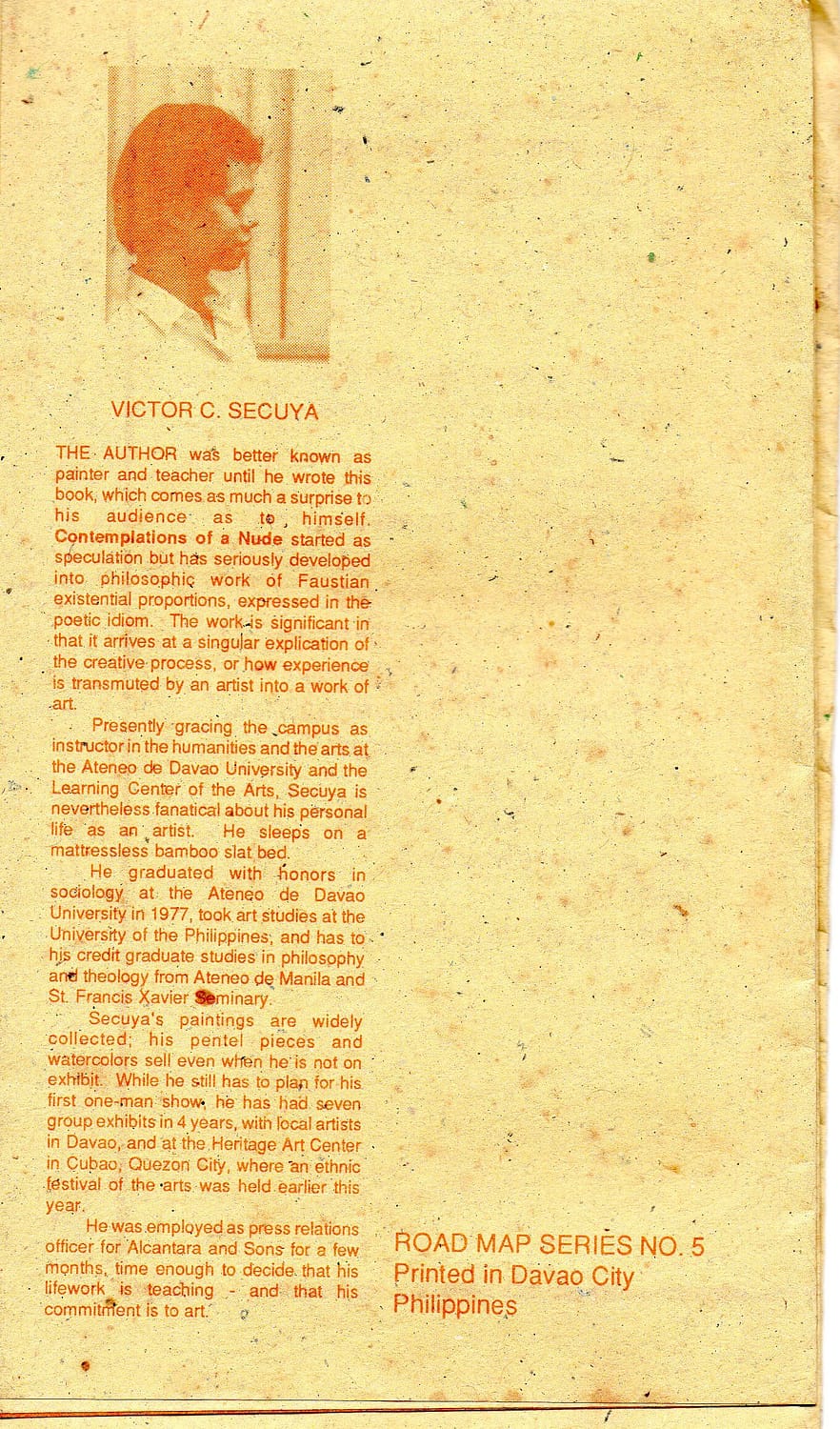 THE AUTHOR was better known as painter and teacher until he wrote this book, which comes as much a surprise to his audience as to himself. Contemplations of a Nude started as speculation but has seriously developed into philosophic work of Faustian existential proportions, expressed in the poetic idiom. The work is significant in that it arrives at a singular explication of the creative process, or how experience is transmuted by an artist into a work of art.
Presently gracing the campus as instructor in the humanities and the arts at the Ateneo de Davao University and the Learning Center of the Arts, Secuya is nevertheless fanatical about his personal life as an artist. He sleeps on a mattressless bamboo slat bed. 
He graduated with honors in sociology at the Ateneo de Davao University in 1977, took art studies at the University of the Philippines, and has to his credit graduate studies in philosophy and theology from Ateneo de Manila and St. Francis Xavier Seminary. 
Secuya's paintings are widely collected; his pentel pieces and watercolors sell even when he is not on exhibit. While he still has to plan for his first one-man show, he has had seven group exhibits in 4 years, with local artists in Davao, and at the Heritage Art Center in Cubao, Quezon City, where an ethnic festival of the arts was held earlier this year.
He was employed as press relations officer for Alcantara and Sons for a few months, time enough to decide that his lifework is teaching — and that his commitment is to art.