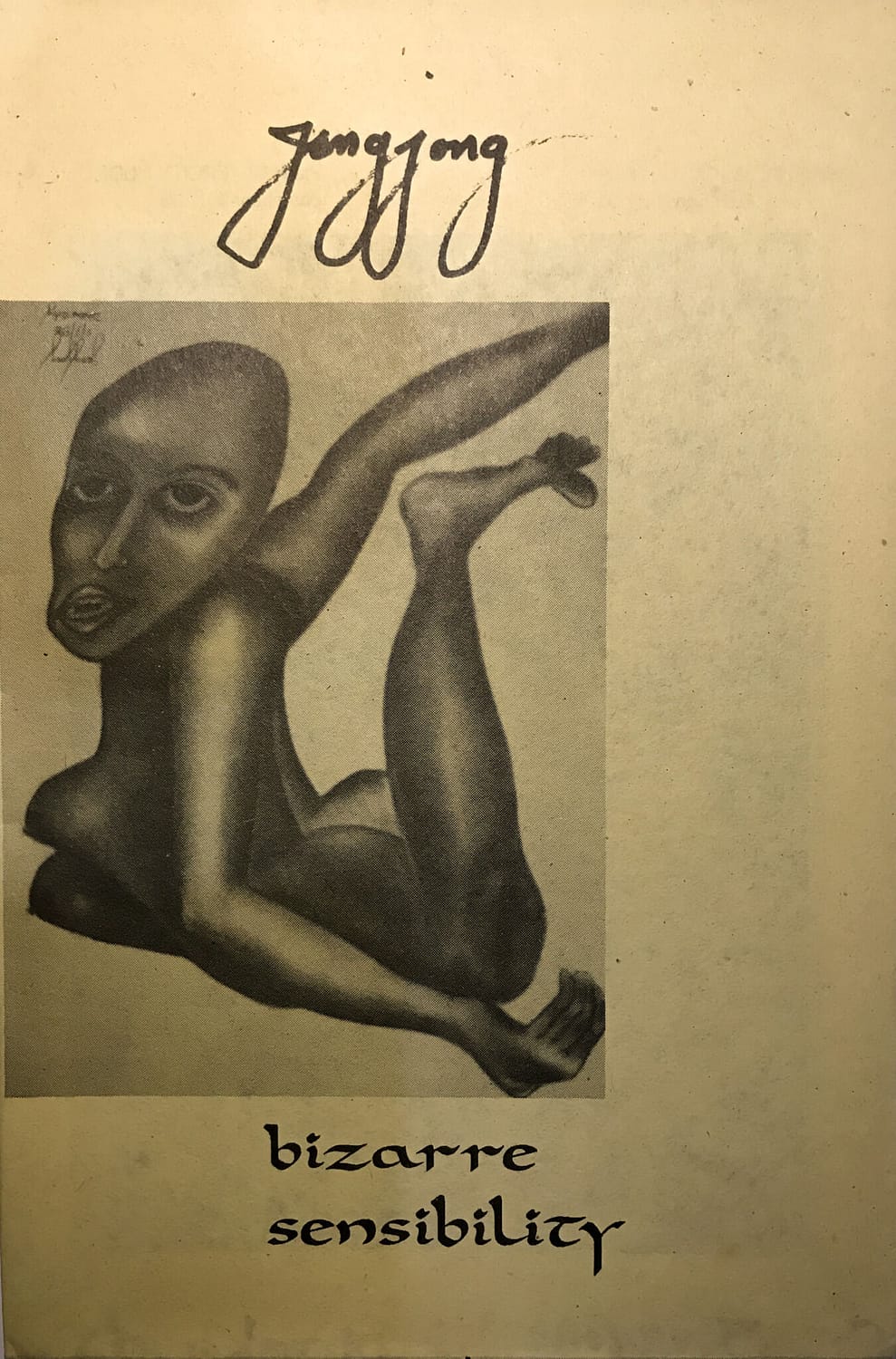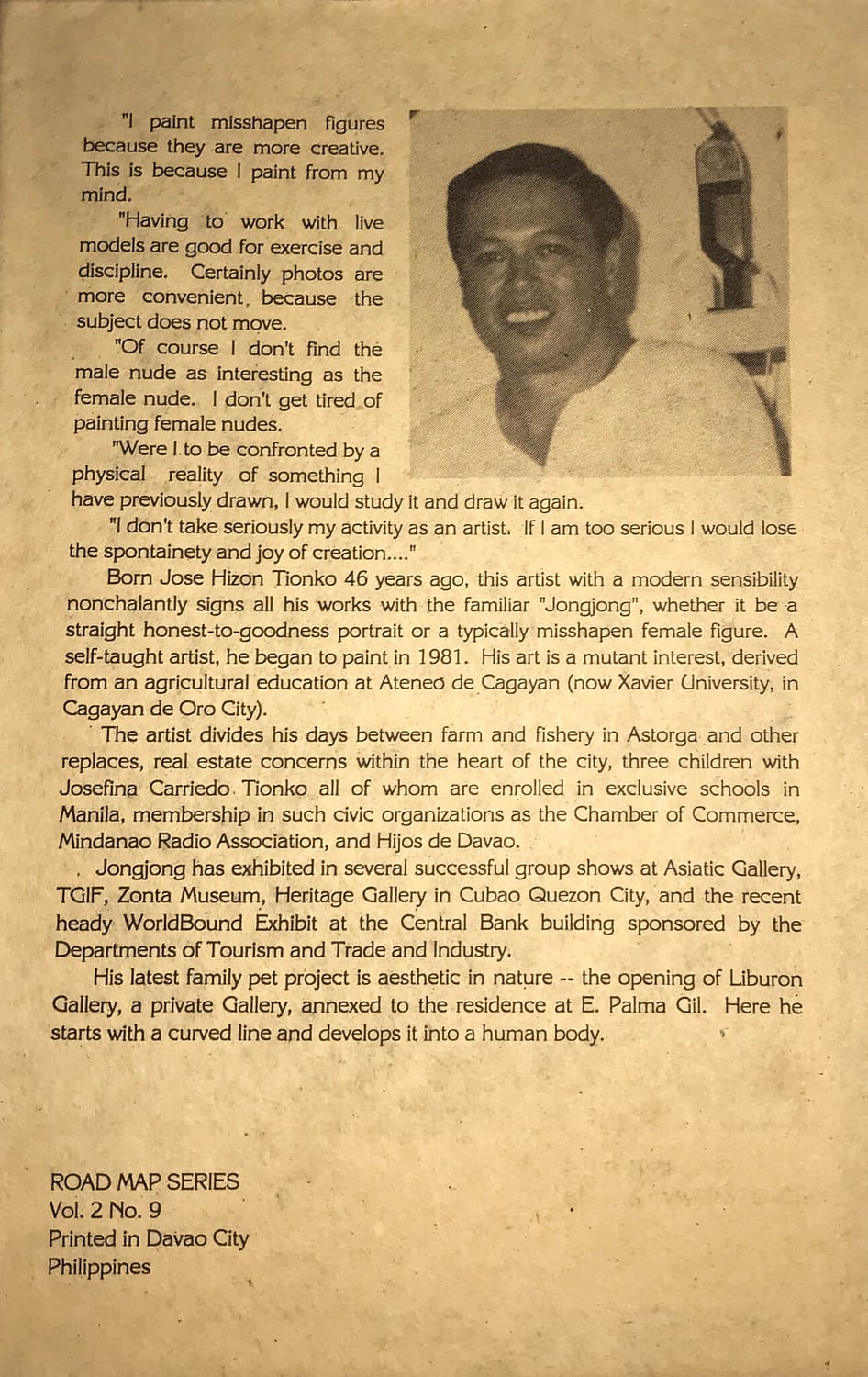 "I paint misshapen figures because they are more creative. This is because I paint from my mind."
"Having to work with live models are good for exercise and discipline. Certainly photos are more convenient, because the subject does not move."
"Of course I don't find the male nude as interesting as the female nude. I don't get tired of painting female nudes."
"Were I to be confronted by a physical reality of something I have previously drawn, I would study it and draw it again."
"I don't take seriously my activity as an artist. If I am too serious I would lose the spontaneity and joy of creation…."
Born Jose Hizon Tionko 46 years ago, this artist with a modern sensibility nonchalantly signs all his works with the familiar "Jongjong," whether it be a straight honest-to-goodness portrait or a typically misshapen female figure. A self-taught artist, he began to paint in 1981. His art is a mutant interest, derived from an agriultural education at Ateneo de Cagayan (now Xavier University, in Cagayan de Oro City). 
The artist divides his days between farm and fishery in Astorga and other replaces, real estate concerns within the heart of the city, three children with Josefina Carriedo Tionko all of whom are enrolled in exclusive schools in Manila, membership in such civic organizations as the Chamber of Commerce, Mindanao Radio Association, and Hiyos de Davao. 
Jongjong has exhibited in several successful group shows at Asiatic Gallery, TGIF, Zonta Museum, Heritage Gallery in Cubao Quezon City, and the recent heady WorldBound Exhibit at the Central Bank building sponsored by the Departments of Tourism and Trade and Industry.
His latest family pet project is aesthetic in nature — the opening of Libuon Gallery, a private Gallery, annexed to the residence at E. Palma Gill. Here he starts with a curved line and develops it into a human body.