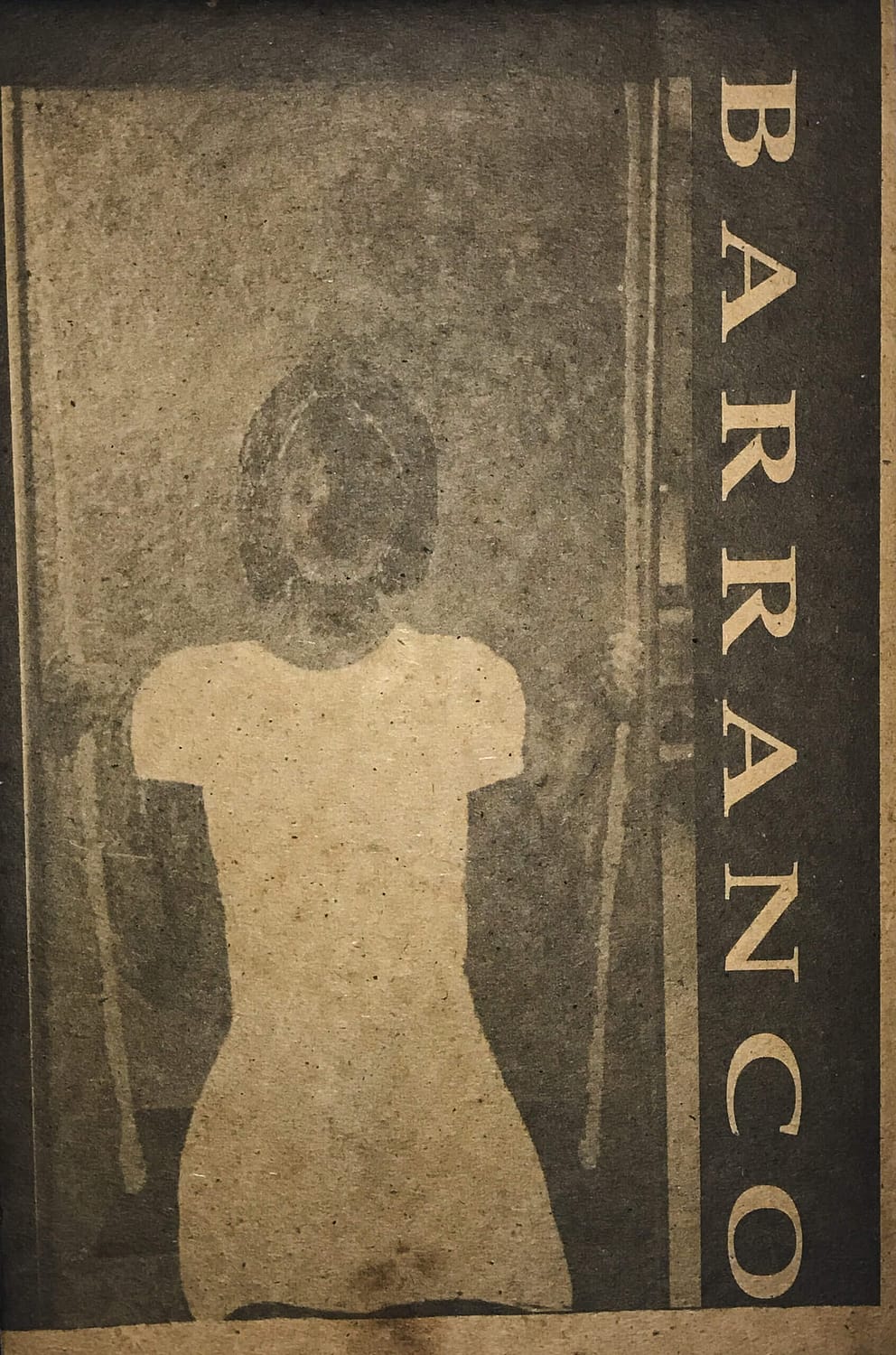 When one thinks of drip technique one thinks of Jackson Pollock's concoctions of multi-colored dots, smears and fine streaks interlocking layer upon layer on gigantic space without recognizable pattern or image, something like a kind of interesting pox, or infestation, or pestilence. Enlargement of something under a microscope, captured in slides.
Not Don Ramos Barranco's durable enamel pieces. They are lyrical portraits of situations stated with remarkable charm and simplicity, romantic in their allure and start empathy. The sentiments he portrays come through in masses of color which are put together in construct not unlike that of stained glass, each color separate and self-contained in the opacity of his medium. They are delicate in their strength and cohesiveness, very often understated and controlled. The facelessness of his people only serve to deepen the universality of experience. 
Thematic points touched on by this thirty-year old painter dwell on the issues of time and art history, foreign relations, perversion and human rights, childhood dream and fantasy. If in their making the works undergo spurts of violence in their firing with lighted matches to produce streams of texture – one can burn a house down this way – the resulting effects are calm tonalities full of self-confidence.
After a bombardment of workds detailed along tribalistic issues, the Davao audience is gratified to discover art value that lingers closer to the Filipino soul.
The artist is a faculty member of the Ateneo de Davao University High School.
Copyright 1999
By Don Ramos Barranco
And Road Map Series