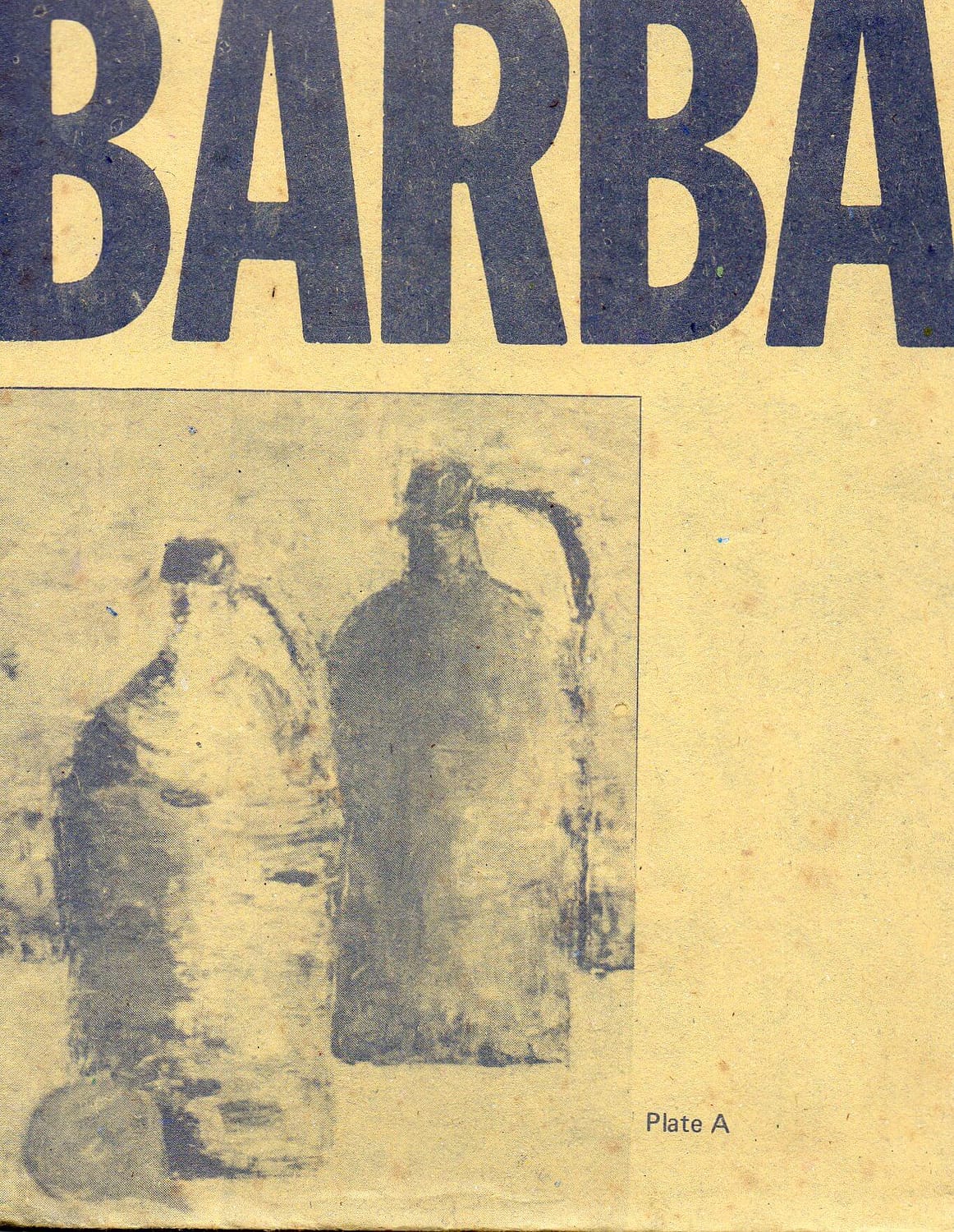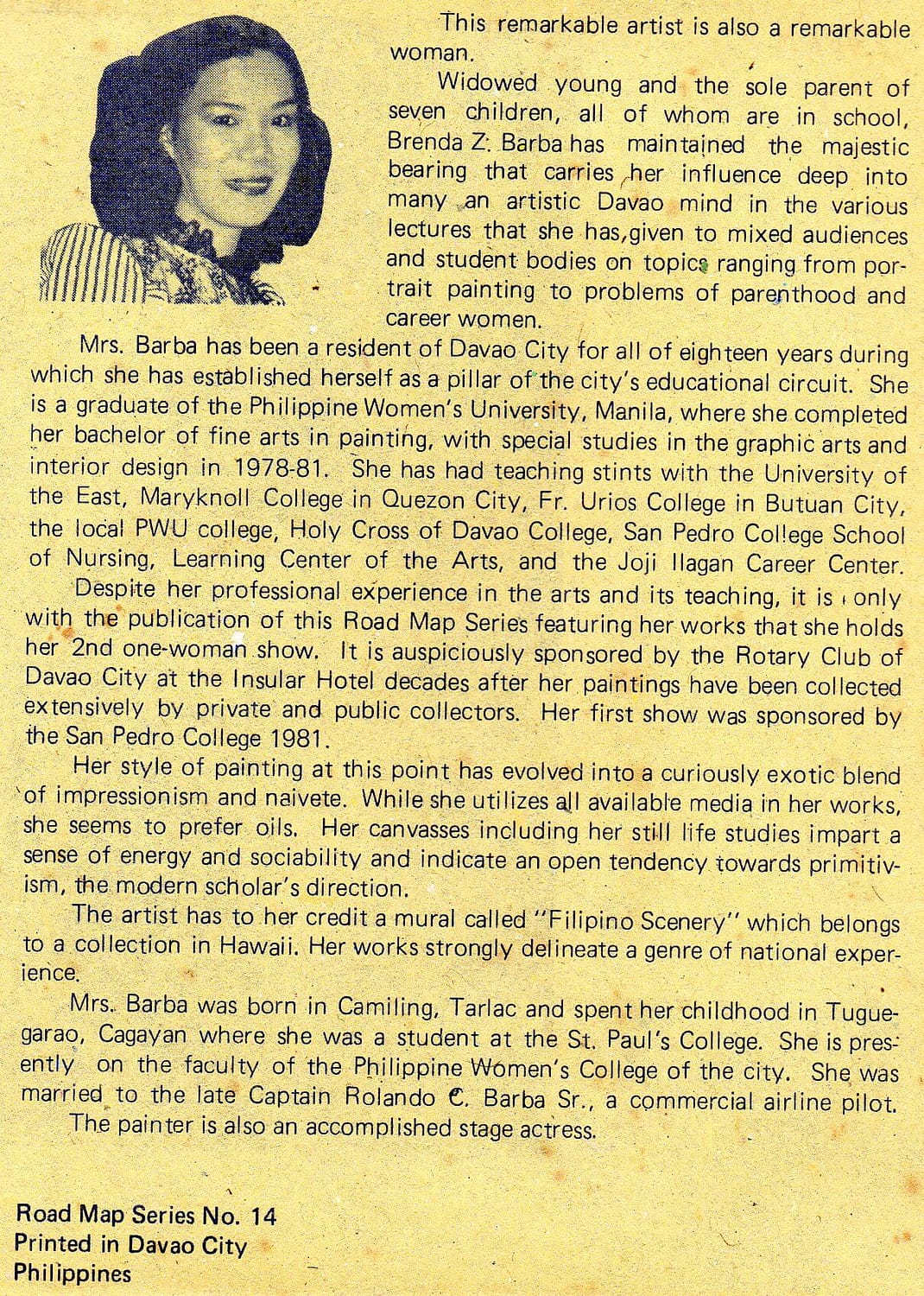 Brenda Barba. This remarkable artist is also a remarkable woman.
Widowed young and the sole parent of seven children, all of whom are in school, Brenda Z. Barba has maintained the majestic bearing that carries her influence deep into many an artistic Davao mind in the various lectures that she has given to mixed audiences and student bodies on topics ranging from portrait painting to problems of parenthood and career women.
Mrs. Barba has been a resident of Davao City for all eighteen years during which she has established herself as a pillar of the city's educational circuit. She is a graduate of the Philippine Women's University, Manila, where she completed her Bachelor of Arts in painting, with studies in the graphic arts and interior design in 1978-81. She has had teaching stints with the University of the East, Maryknoll College in Quezon City, Fr. Urios College in Butuan City, the local PWU college, Holy Cross of Davao College, San Pedro College School of Nursing, Learning Center of the Arts, and the Joji Ilagan Career Center.
Despite her professional experience in the arts and its teaching, it is only with the publication of the Road Map Series featuring her works that she holds her 2nd one-woman show. It is auspiciously sponsored by the Rotary Club of Davao at the Insular Hotel decades after her paintings have been collected extensively by private and public collectors. Her first show was sponsored by the San Pedro College 1981.
Her style of painting at this point has evolved into a curiously exotic blend of impressionism and naivete. While she utilizes all available media in her works, she seems to prefer oils. Her canvasses including her still life studies impart a sense of energy and sociability and indicate an open tendency towards primitivism, the modern scholar's direction.
The artist has to credit her mural called "Filipino Scenery" which belongs to a collection in Hawaii. Her works strongly delineate a genre of national experience.
Mrs. Barba was born in Camiling, Tarlac and spent her childhood in Tuguegarao, Cagayan where she was a student at the St. Paul's College. She is presently on the faculty of the Philippine Women's College of the city. She was married to the late Captain Rolando C. Barba, Sr., a commercial airline pilot. 
The painter is also an accomplished stage actress.
— TALA