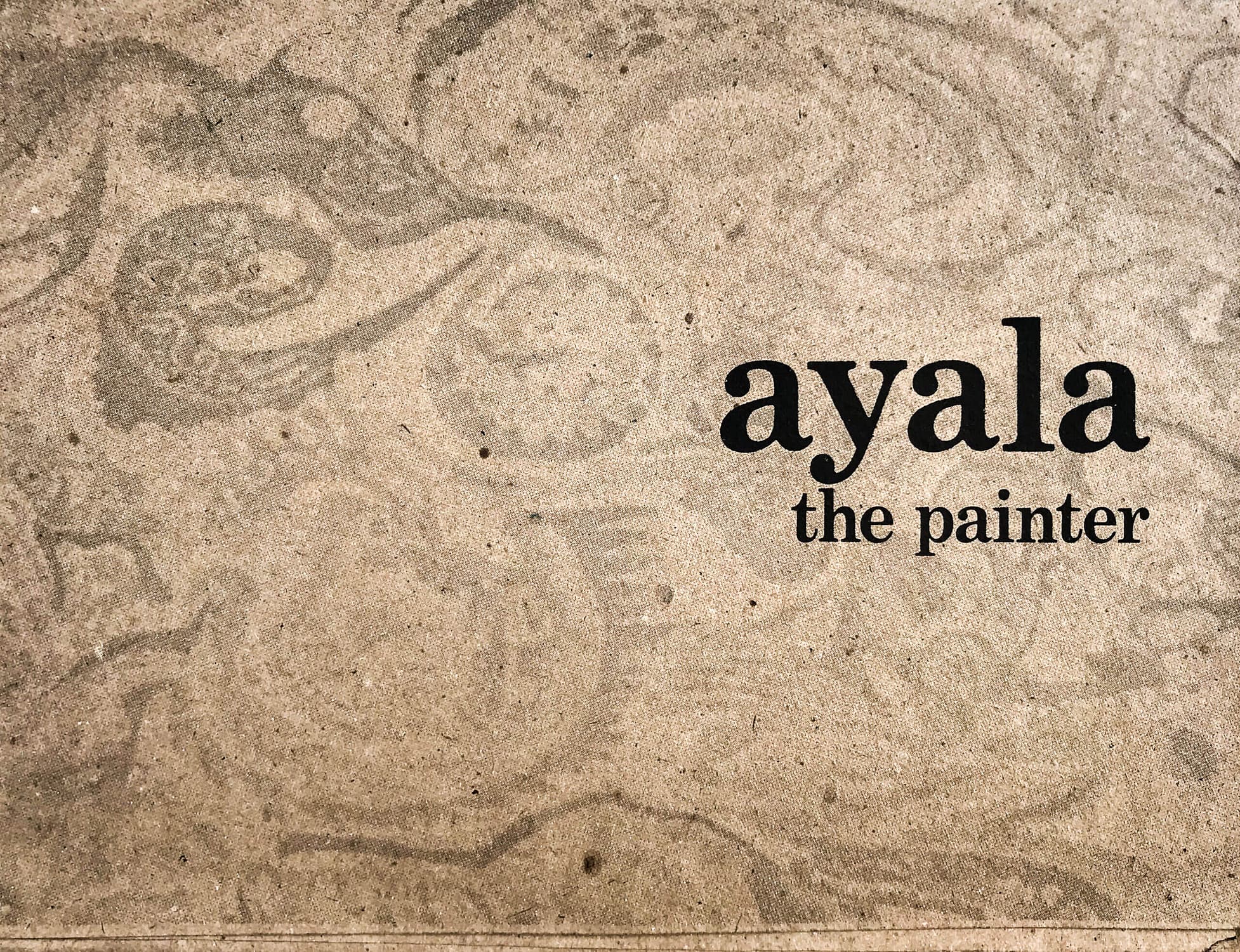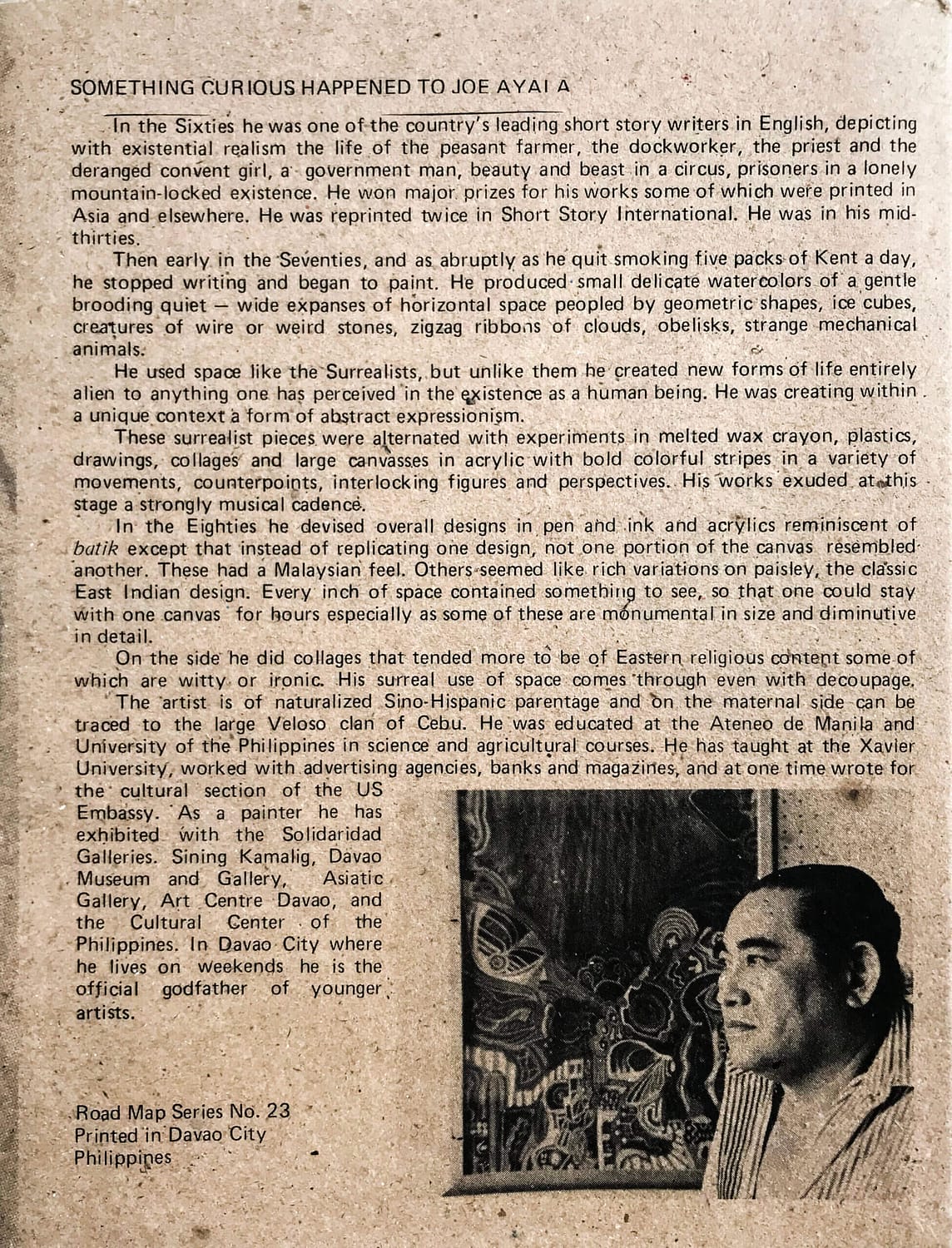 SOMETHING CURIOUS HAPPENED TO JOE AYALA 
In the Sixties, he was one of the country's leading short story writers in English, depicting with existential realism the life of the peasant farmer, the dockworker, the priest and the deranged convent girl, a government man, beauty and beast in a circus, prisoners in a lonely mountain-locked existence. He was reprinted twice in Short Story International. He was in his mid-thirties. 
Then early in the Seventies, and abruptly as he quit smoking five packs of Kent a day, he stopped writing and began to paint. He produced small delicate watercolors of a gentle brooding quiet — wide expanses of horizontal space peopled by geometric shape, ice cubes, creatures of wire or weird stones, zigzag ribbons of clouds, obelisks, strange mechanical animals. 
He used space like the Surrealists, but unlike them he created new forms of life entirely alien to anything one has perceived in the existence as a human being. He was creating within a unique context a form of abstract expressionism. 
These surrealist pieces were alternated with experiments in melted wax crayon, plastics, drawings, collages and large canvasses in acrylic with bold colorful stripes in a variety of movements, counterpoints, interlocking figures and perspectives. His worlds exuded at this stage a strongly musical cadence. 
In the Eighties, he devised overall designs in pen and ink and acrylics reminiscent of batik except that instead of replicating one design, not one portion of the canvas resembled another. These had a Malaysian feel. Others seemed like rich variations on paisley, the classic East Indian design. Every inch of space contained something to see, so that one could stay with one canvas for hours especially as some of these are monumental in size and diminutive in detail. 
On the side he did collages that tended more to be of Easter religious content some of which are witty or ironic. His surreal use of space comes through even with decoupage. 
The artist is of naturalized Sino-Hispanic parentage and on the maternal side can be traced to the large Veloso clan of Cebu. He was educated at the Ateneo de Manila and University of the Philippines in science and agricultural courses. He has taught at the Xavier University, worked with advertising agencies, banks and magazines, and at one time wrote for the cultural section of the US Embassy. As a painter he has exhibited with the Solidaridad Galleries, SIning Kamalig, Davao Museum and Gallery, Asiatic Gallery, Art Centre Davao, and the Cultural Center of the Philippines. In Davao City where he lives on weekends he is the official godfather of younger artists.
Road Map Series No. 23
Printed in Davao City 
Philippines