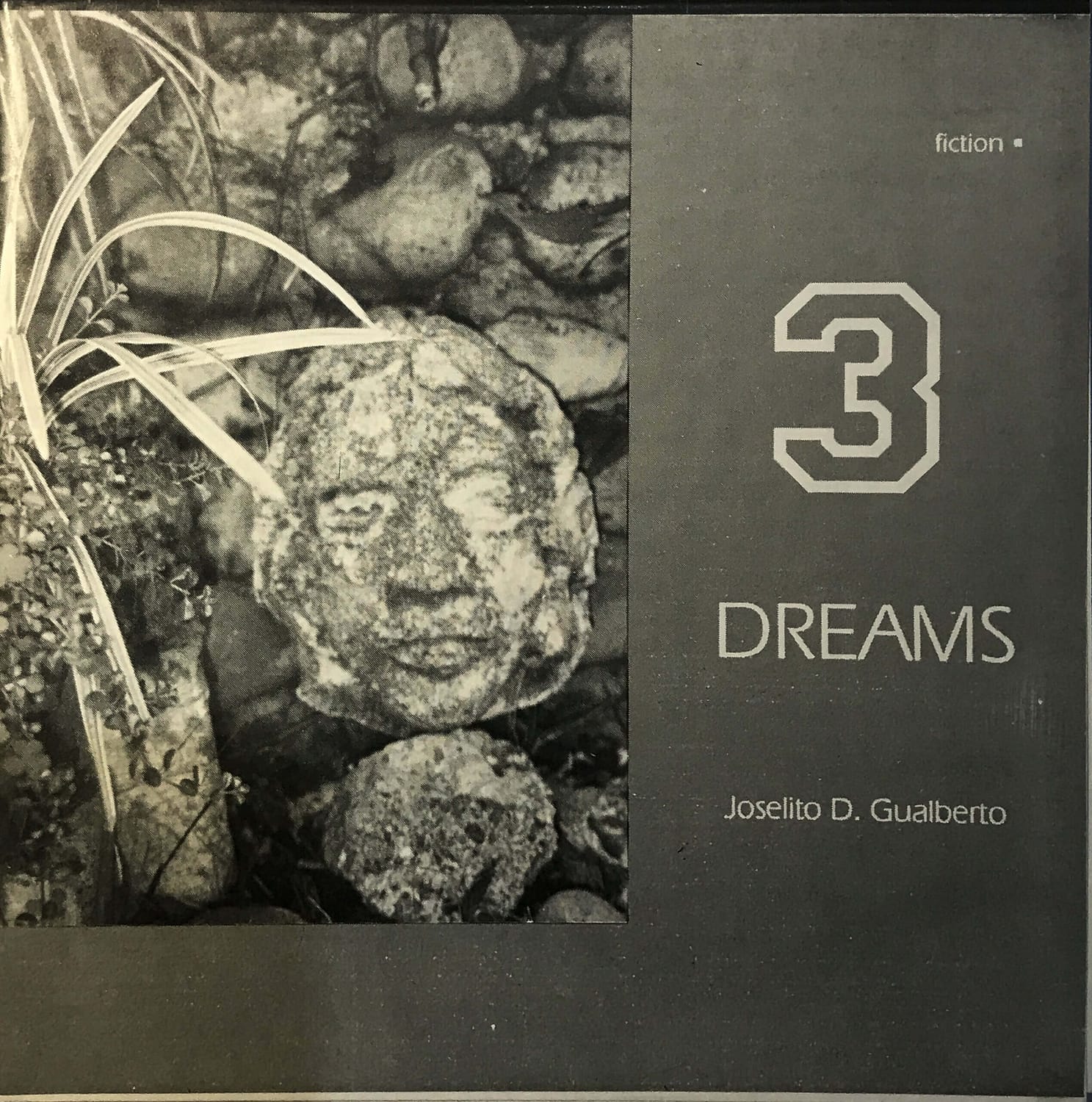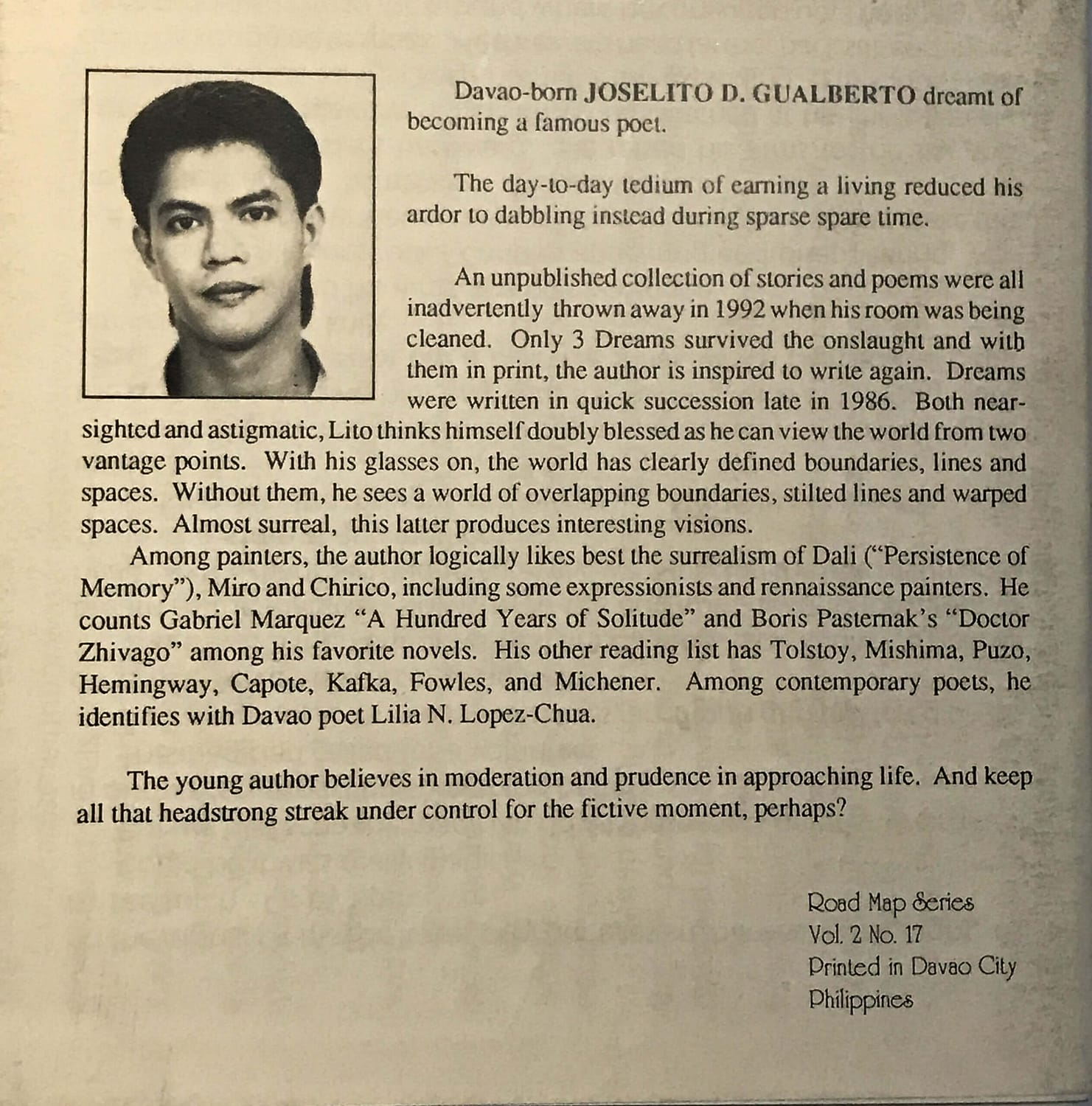 Davao-born JOSELITO D. GUALBERTO dreamt of becoming a famous poet. 
The day-to-day tedium of earning a living reduced his ardor to dabbling instead during sparse spare time. 
An unpublished collection of stories and poems were all inadvertently thrown away in 1992 when his room was being cleaned. Only 3 Dreams survived the onslaught and with them in print, the author is inspired to write again. Dreams were written in quick succession late in 1986. Both near-sighteed and astigmatic, Lito thinks himself doubly blessed as he can view the world from two vantage points. With his glasses on, the world has clearly defined boundaries, lines, and spaces. Without them, he sees a world of overlapping boundaries, stilted lines and warped spaces. Almost surreal, the latter produces interesting visions. 
Amon painters, the author logically likes best the surrealism of Dali ("Persistence of Memory"), Miro and Chirco, including some expressionists and renaissance painters. He counts Gabriel Marquez "A Hundred Years of Solitude" and Boris Pasternak's "Doctor Zhivago" among his favorite novels. His other reading list has Tolstoy, Mishima, Puzo, Hemingway, Capote, Kafka, Fowles, and Michenar. Amond contemporary poets, he identifies with Davao poet Lia N. Lopez-Chua. 
The young author believes in moderation and prudence in approaching life. And keep all that headstrong streak under control for the fictive moment, perhaps? 
Road Map Series
Vol. 2 No. 17 
Printed in Davao City 
Philippines